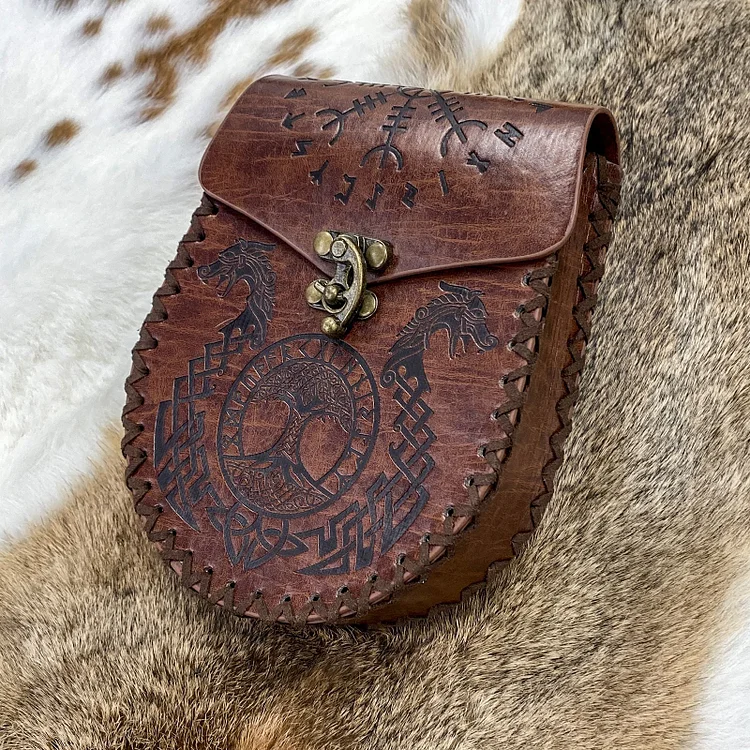 This medieval dragon pouch is perfect for holding your essentials without compromising your costume. Made with premium leather, this pouch can fit onto belts up to 1 1/2" wide. Perfect for adding to a belt on your renaissance faire, medieval, Viking, cosplay, or LARP costume.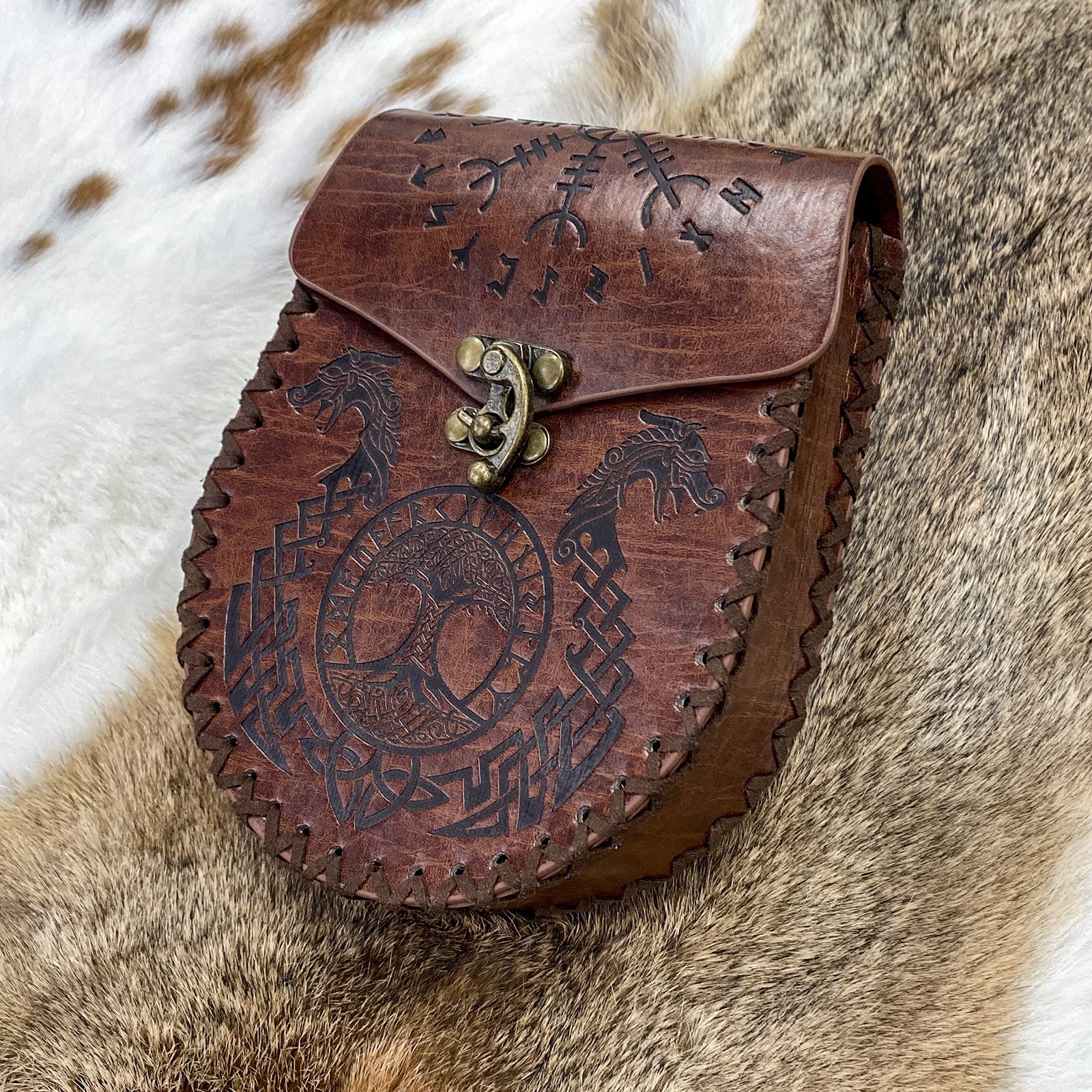 Every belt bag is handly finished with natural marks, making it aged and unique. There are two snaps at the back so you can easily take this pouch on and off of your belt, and a hooked clasp makes this bag easy to open and close.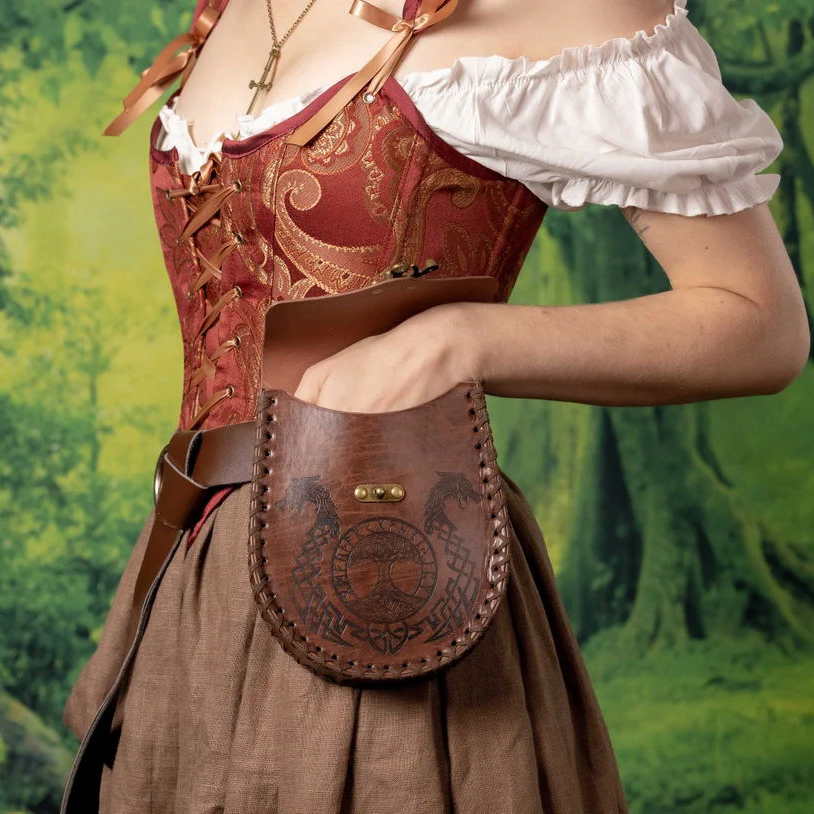 Excellent workmanship, retro medieval-style belt bag, you will be impressed by its unique design and function. It's highly recommended for your period costume, for larp, historic reenactment, and thematic parties.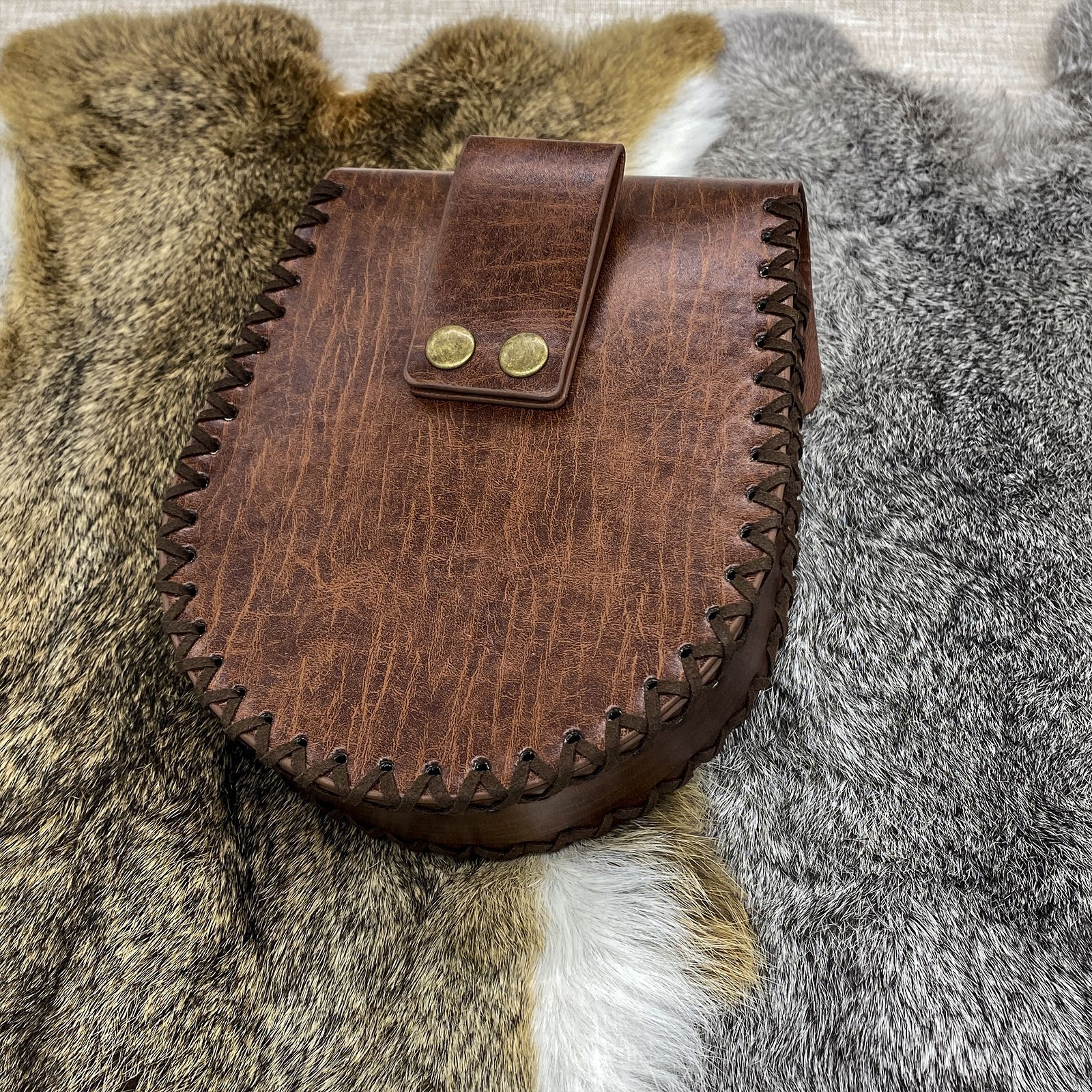 Specification
Handmade
Materials: Premium leather
Size