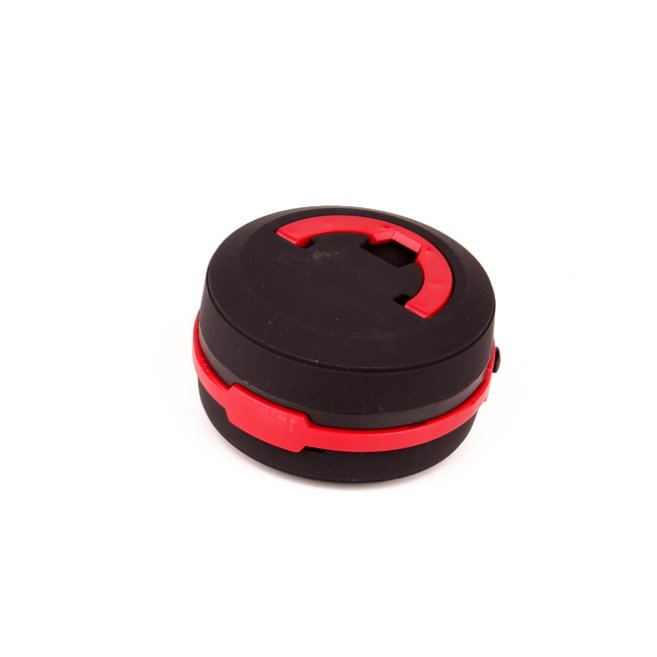 The lightest and most portable multifunctional camping lantern on the market! Use this Ultralight Retractable LED Lantern as a camping lantern when extended fully, or a bright flashlight when fully collapsed.
Dual Purpose: Lantern and Flashlight
Light and Compact
3 Modes: Strong, Weak, Strobe
Foldable Handle Design
Colors: Orange, Green, Red, Yellow
Material: ABS + cloth
Batteries: 3 AA Batteries (not included)
Contraction Size: 8.5 cm x 4.8 cm (3.3 in x 1.9 in)
Full Strech Size: 8.5 cm x 12.5 cm (3.3 in x 4.9 in)
Weight: 118 grams (0.26 lbs)
Perfect for those who prefer traveling lightly. Compaction is so small, this lantern fits in most pockets or small backpacks.
Conveniently made with an active hook switch foldable handle to be carried, or even better, go hands-free and hang in your tent or off a tree branch.
Ideal for hiking, camping, outdoor activities, and indoor lighting.
Designed with the outdoor lifestyle in mind! Save space in your daypacks by taking advantage of this dual-purpose lantern and flashlight!
Lounging in your Ultralight Travel Hammock? Hang it on the mosquito net line!
Camping?

Hang it in your tent!
Hiking?

Hook it onto your backpack!
Power Outage? Hang it in your house and watch it light up multiple rooms.