This Will Trap Flies And Significantly Reduce Their Number Around Your House!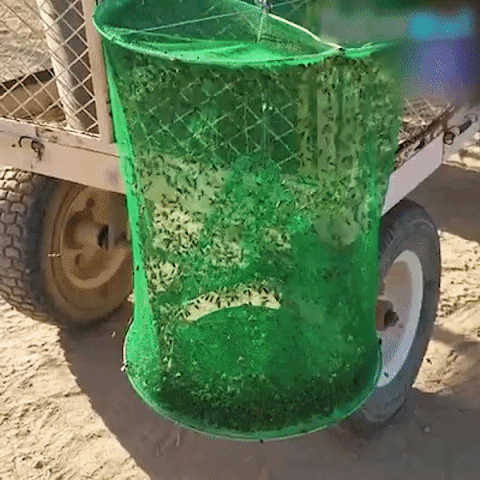 Are you prepared for this year's dreaded flu season?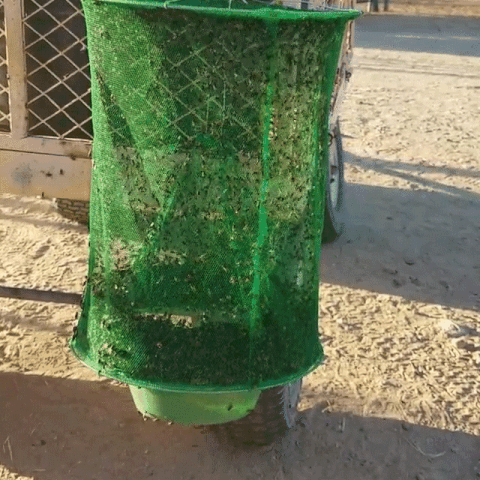 Time to free your horses of annoying flies with our harmless and effective fly trap solution! We created The Reusable Ranch Fly Trap with animals in mind. We, humans, have to suffer from flies, but this is nothing compared to the extremities your animals have to deal with once the fly season is in full swing. We are proud to say that the Reusable Ranch Fly Trap works in any area and will work to keep flies off of your animals!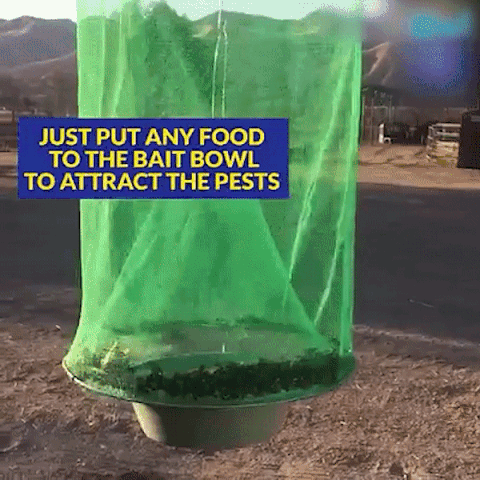 FEATURES:
ENJOY THE GREAT OUTDOORS - Go out without the annoyance of flies and other insects buzzing around you. The Reusable Ranch Fly Trap lures flies to an early demise without the use of harsh chemicals or noisy, messy electronic bug zappers.
EASY TO USE - Simply hang the trap in your yard and let it attract flies with the natural bait that you supply. Simply add fruits, baitfish, or other delicacies that fly can't resist to the included pot and let nature run its' course!
KID AND ANIMAL-FRIENDLY - Safe to use around the home, outside of restaurants, and in livestock barns. Because natural bait is used, you and your family are free from exposure to chemicals used in other fly repellents.
DURABLE - Made with lightweight, weather-resistant wire and plastic mesh, the Reusable Ranch Fly Trap can be used outdoors in all types of climates.
REUSABLE FLY BAG - Empty your fly trap by disconnecting the bait pot and inverting the mesh funnel. Dead flies come falling out with ease. Then re-hang your trap and add more bait. Each trap will last around 3 months. You can then decide whether to empty it or replace it with a new one. Be sure to replace bait regularly to keep attracting flies.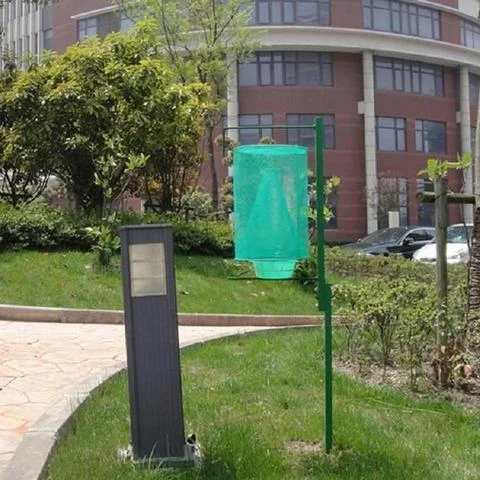 SPECIFICATIONS:
Material: Iron wire, Plastic
PACKAGE INCLUDES:
1 x Reusable Ranch Fly Trap