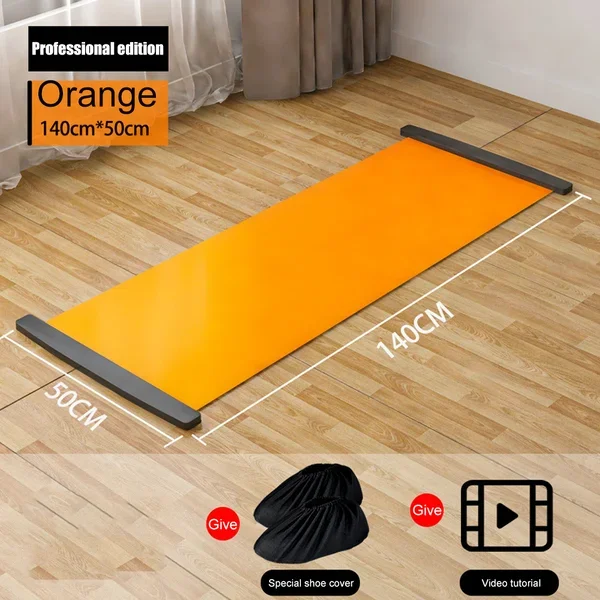 Slide Board for Working Out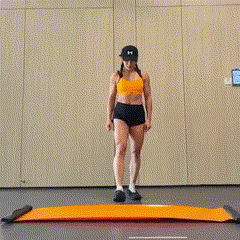 【 Slide Board for Working Out 】: This board is perfect for BALANCE and STRENGTH training. You can use our slide board to do various exercises, including Hockey, Skating, Skiing, Pilates, Mountain Climber, Plank Pikes, and Whole Body Aerobic Training. It only takes a few minutes and you can burst into a sweat-drenched blast of cool energy. Use this sliding board as an alternative to running for a couple of hours daily!

【Don't underestimate these workout slides 】: Our Slide board can be used for countless exercises, such as core and leg training, squats, split squats, lunges, push-ups, stair climbing, planks, plank jacks, and many more. Research your body's needs to find your perfect workout routine; the slide board will become your new favorite gym assistant. If you want to get rid of weight, hurry up and try it
【Short Track Speed Skating Board 】: The sliding board can be used as a hockey slide board for hockey training. These sliders are for working out kit with spare shoe covers to reduce friction, for skating training, of course, you can choose their own textile shoe covers
【 High-Quality Material】: The surface of our sliding board is made of super-slip composite PE material, low resistance, and easy to slide. Even as an indoor training slide board for professional speed skaters, the bottom material is non-slip high-density silent mesh PVC, non-slip and safer.
Specification:
Product material: Super smooth composite PE board + PVC anti-skid mesh + PP impact baffle
Product length: 140/180/200cm(55.12/70.87/78.74'')
Color: Orange, black