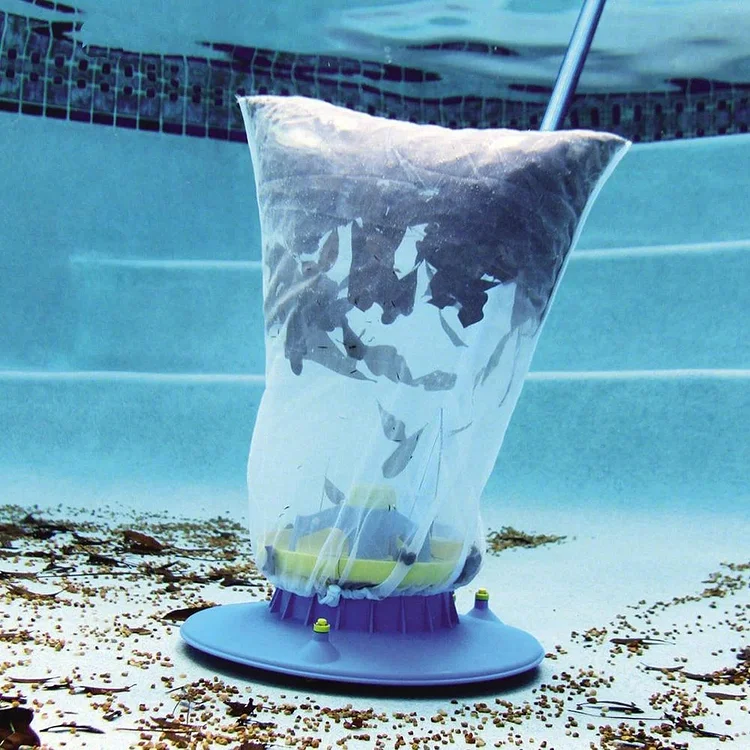 Remove Leaves, Dirt, And Debris From Your Pool!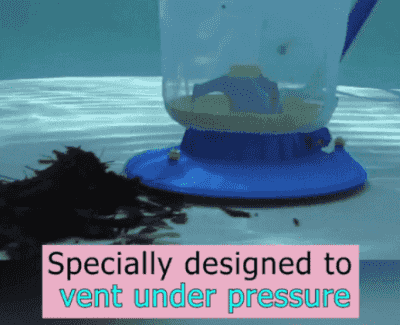 This is the Best pool vacuum that quickly collects underwater debris without bulky hoses, electrical cords, or requiring connection to a pool's filtration system. Also, works great as above ground pool vacuum for the large leaves that may be floating on your pool.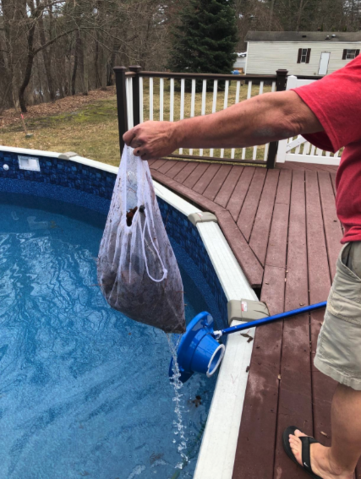 The untethered, submersible swimming pool vacuum connects to any standard pool pole and weighs less than 2 lbs., providing optimal maneuverability.
Its internal high-flow pump quickly removes detritus from pool walls and floors, cleaning up to 1,171' sq. per hour.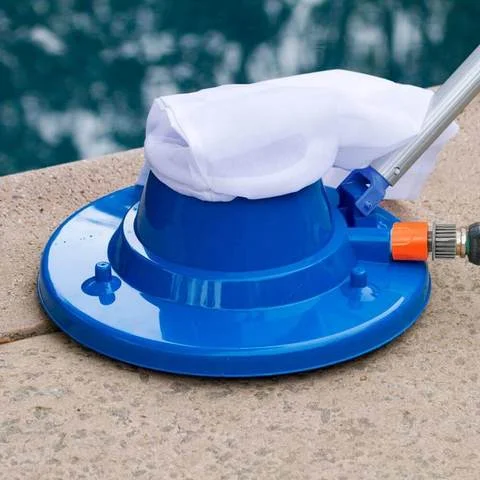 Works With Any Standard Garden Hose (Hose & Telescopic Pole Sold Separately)



Large Profile Design
The large-profile vacuum features a center opening that accommodates capturing large loads of leaves. The built-in quick-disconnect adapter fits any standard-size garden hose.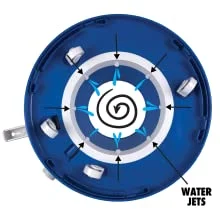 Powerful Suction
Once connected to your garden hose, the eight water nozzles, located on the underside of the vacuum, turn into mini jets that create powerful suction and help lift leaves into the vacuum bag.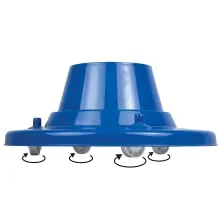 Easy To Maneuver
Four multi-directional wheels aid in easily maneuvering the vacuum along the pool floor.
FEATURES:
Specifically for removing large leaves and dirt and debris from pools
Large, 15-inch diameter vacuum with a handle made of durable ABS
The underside features 8 high-pressure water jets and 4 multi-directional wheels
Use with a standard garden hose and standard 1-1/4 inch pool pole, sold separately
Includes 1 reusable all-purpose leaf bag. NOTE: Garden hose and telescopic pole are sold separately. Please refer to the embedded video on this page for instructions on attaching the leaf bag to the vacuum
NOTE: For use with any standard telescopic pool pole - sold separately.