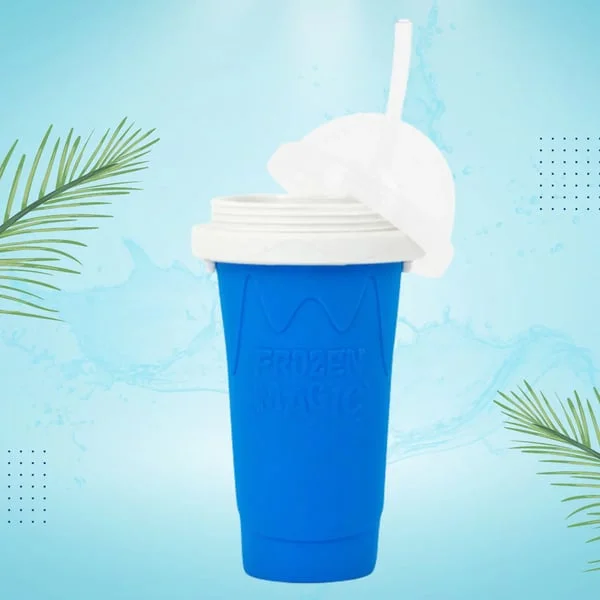 Are you tired of hot summer days leaving you sweaty and craving a refreshing slushie?
If you give in to your slushie cravings this summer, the consequences could be detrimental to your health. Dehydration, fatigue, poor concentration, lethargy, and weight gain are all possible outcomes of neglecting to control your cravings.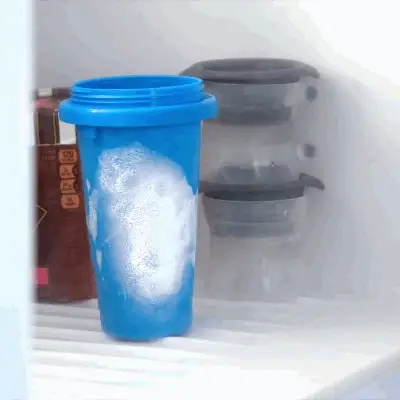 The FrostCup's rapid freeze technology makes it easy to create your own slushy right in your kitchen. Just freeze, fill, and squeeze; you can enjoy refreshing slushies in seconds! The pliable silicone cup allows you to transfer the chill of FrostCup directly into your beverage. In 60 seconds or less, your drink will become a deliciously refreshing slushy.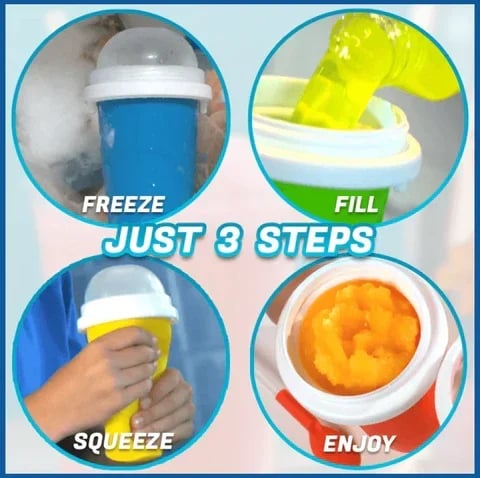 FrostCup is reusable, 100% safe, food-grade, and non-toxic, and has a removable dome lid and handy spoon straw to help you slurp down the slush.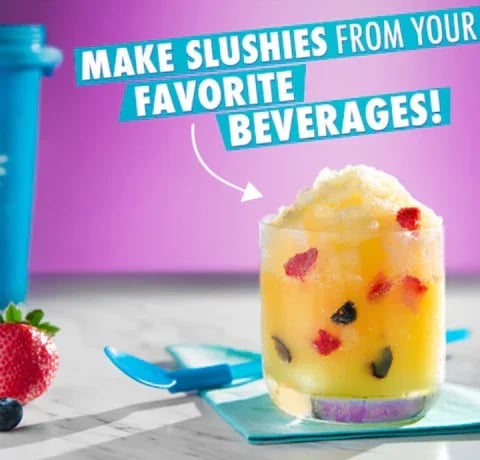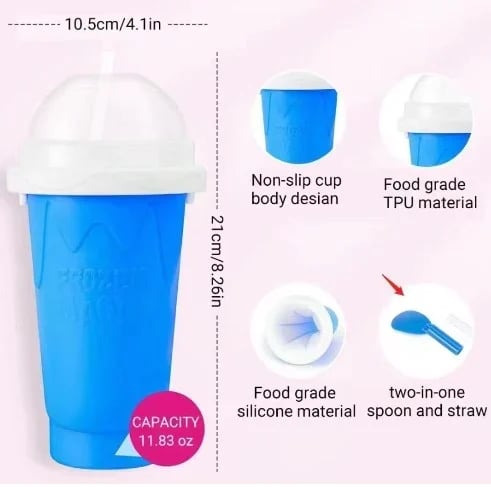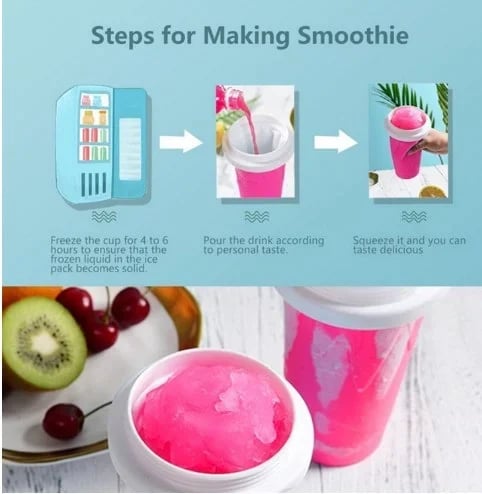 FEATURES:
Rapid-Freeze Technology - Turns your favorite drinks like Coke and juice into refreshing slushies in just seconds. Simply store your Slushy Maker in the freezer prior to use (to bring the cup's insert to the right temperature). The pliable silicone cup allows you to transfer the chill of FrostCup directly into your beverage.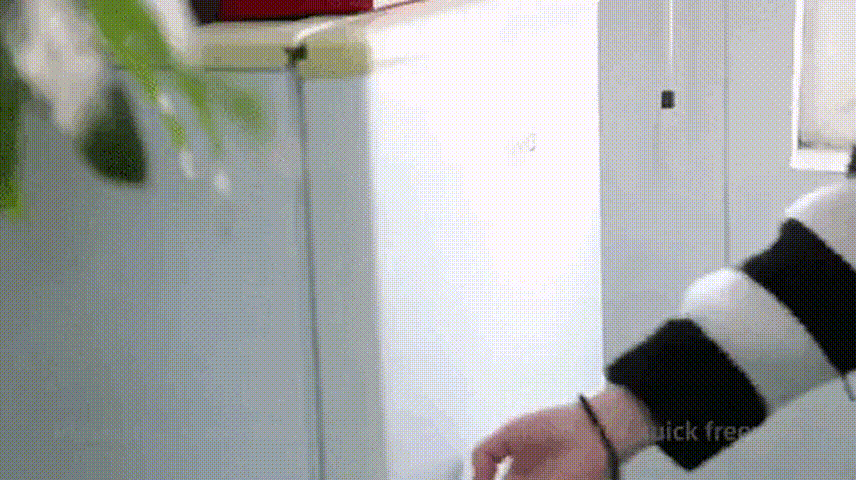 Refreshingly Easy - The Slushy Maker is designed to make it easy to enjoy a satisfying slushy. The removable dome lid helps prevent spills, and the reusable spoon straw lets you choose whether to slurp or shovel your refreshing treat.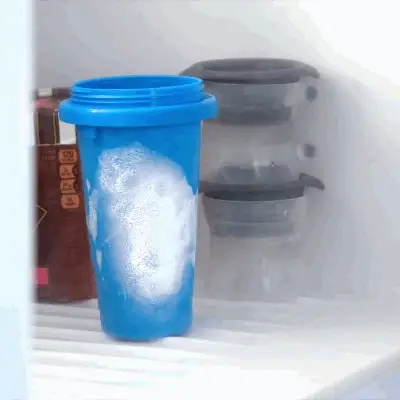 Undiluted Deliciousness - Most homemade slushies use a mixture of ice and juice to attain semi-frozen consistency, which can lead to a watered-down version of the original flavor. FrostCup requires no ice, instead using a freezer lining as its cold source. The result is a pure, classified version of your favorite beverage that tastes exactly like the original.
Customize Your Cool - Don't be boxed in by the limited slushy flavors available at the ice cream shop; use the FrostCup to customize your own cold concoction. You can slush a soda, have a frozen frappuccino, or brew an icy iced tea. Add nearly any chilled beverage to it, give it a quick massage, and enjoy a new version of your favorite drink.
Reusable for Unlimited Slushie Fun - FrostCup is reusable and dishwasher-safe. It lets you experiment with a new flavor every day or hour after hour. Simply wash and refreeze the cup to begin your next frozen adventure.
Safe and Non-toxic - All parts of the FrostCup are non-toxic, food-grade, and BPA-free, so the only thing you'll have to worry about is the dreaded brain freeze.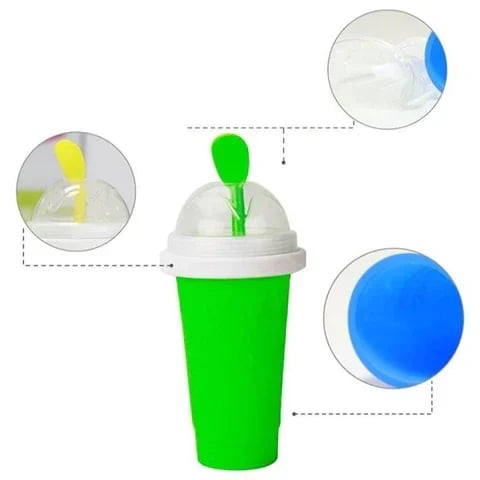 Specifications:
Material: PP + silicone
Capacity: 300ml
Size: 10.5*6*21cm
Package Included:
1 * smoothie cup
1 * straw spoon