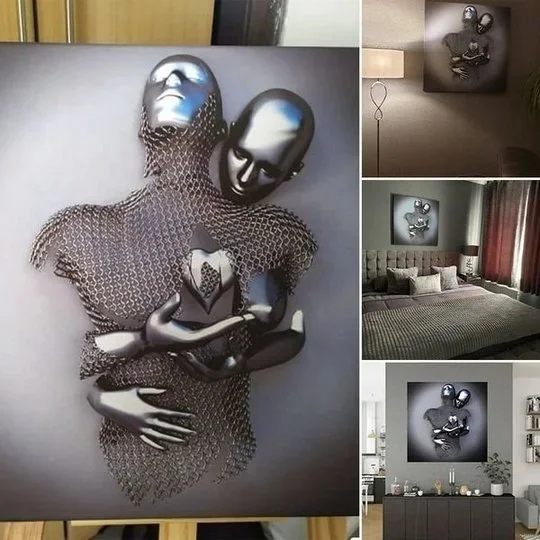 💝The Love Heart Gray Art Wall, is beautiful and elegant and justifies your room.
💝Usually it can be hung on the wall of the bedroom, to bless and guard your love.
It can also be used as Valentine's Day gift, no one any wife(husband) would reject it. 🌹The most romantic way to express love to your wife (husband).
💞Artwork Love, print on the premium artist canvas, hand-made by our artist.
Color: Black
Style:  Love heart, Love hug, Love kiss, Hold hands