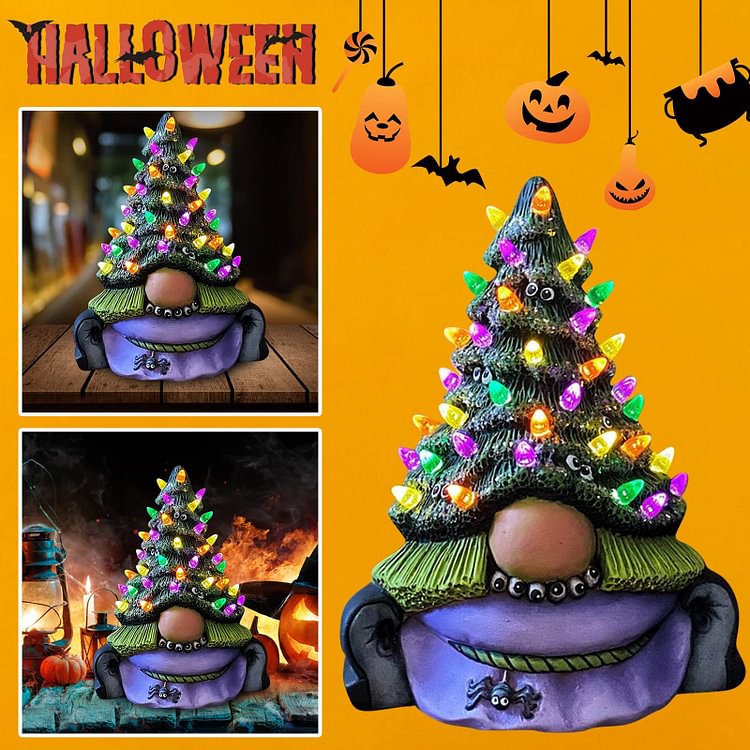 What do you need: find a way to add a Halloween happiness to your family during this holiday? Do you want to impress your relatives with beautiful decorations at the Halloween dinner? This beautiful resin tree is the perfect solution.
Hand painted this decorated Christmas tree doll was carefully hand painted by senior craftsmen, adding a smooth coating effect and special attention to details, forming a spectacular final product.
Multicolor light bulbs: this exquisite hand-painted pre lit Halloween Ornament is equipped with multiple multicolor light bulbs decorations, which will bring you holiday colors and will definitely impress you.
Multi purpose: whether it is the focus of table, beautiful bedroom or living room decoration, whether it is desk or school, the decoration of this Christmas tree doll will bring happiness to everyone.
SPECIFICATIONS
Size & Material:
Material:Resin
Height: 4.65in,3.45in,6.3in