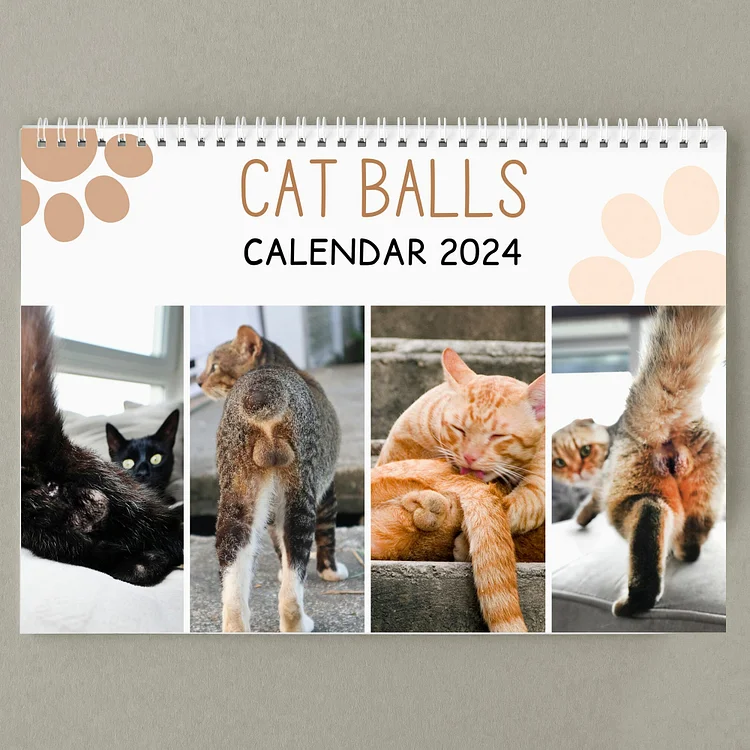 NEW 2024 CALENDAR: Cat's Bottoms / Cat's Testicles!
When decorating your home or office with perfectly decorative walls, compromise is never an option. We are a trusted brand that focuses on providing unique wall calendars designed to bring a smile to your lips while being useful daily. We work only with high-quality materials and modern printing technologies to ensure the satisfaction of our customers.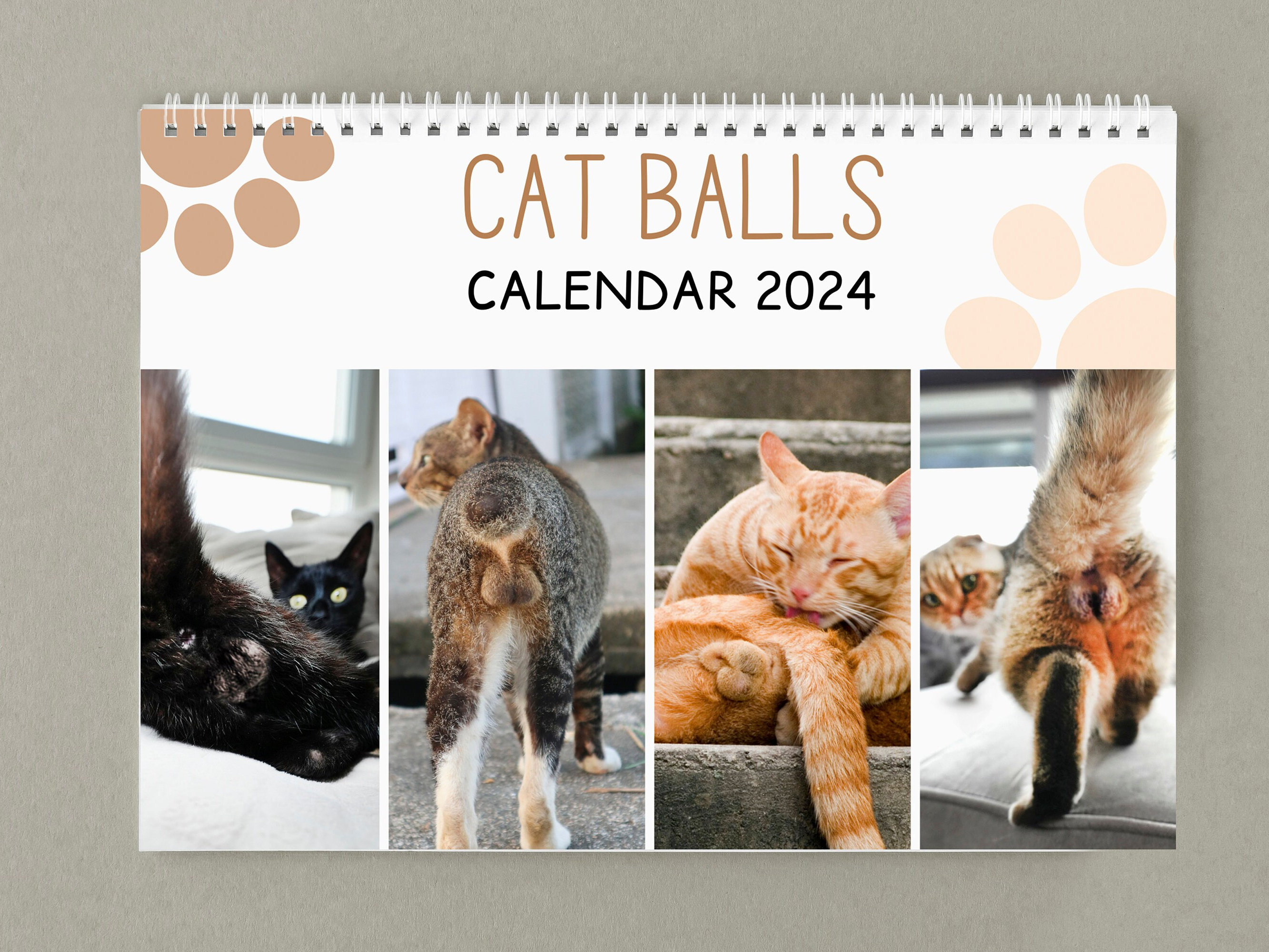 Charmingly Funny Cat Calendar 2024 - Cat Lovers, Look No Further!
This cat buttocks calendar perfectly combines functionality with an original design, adding a fun and cute atmosphere to your wall decor. It makes it easier to identify the day and track important events! Crafted from superior materials with extra attention to detail, featuring beautiful cat models on every page of the month, this animal calendar will become an instant attraction no matter where you decide to display it!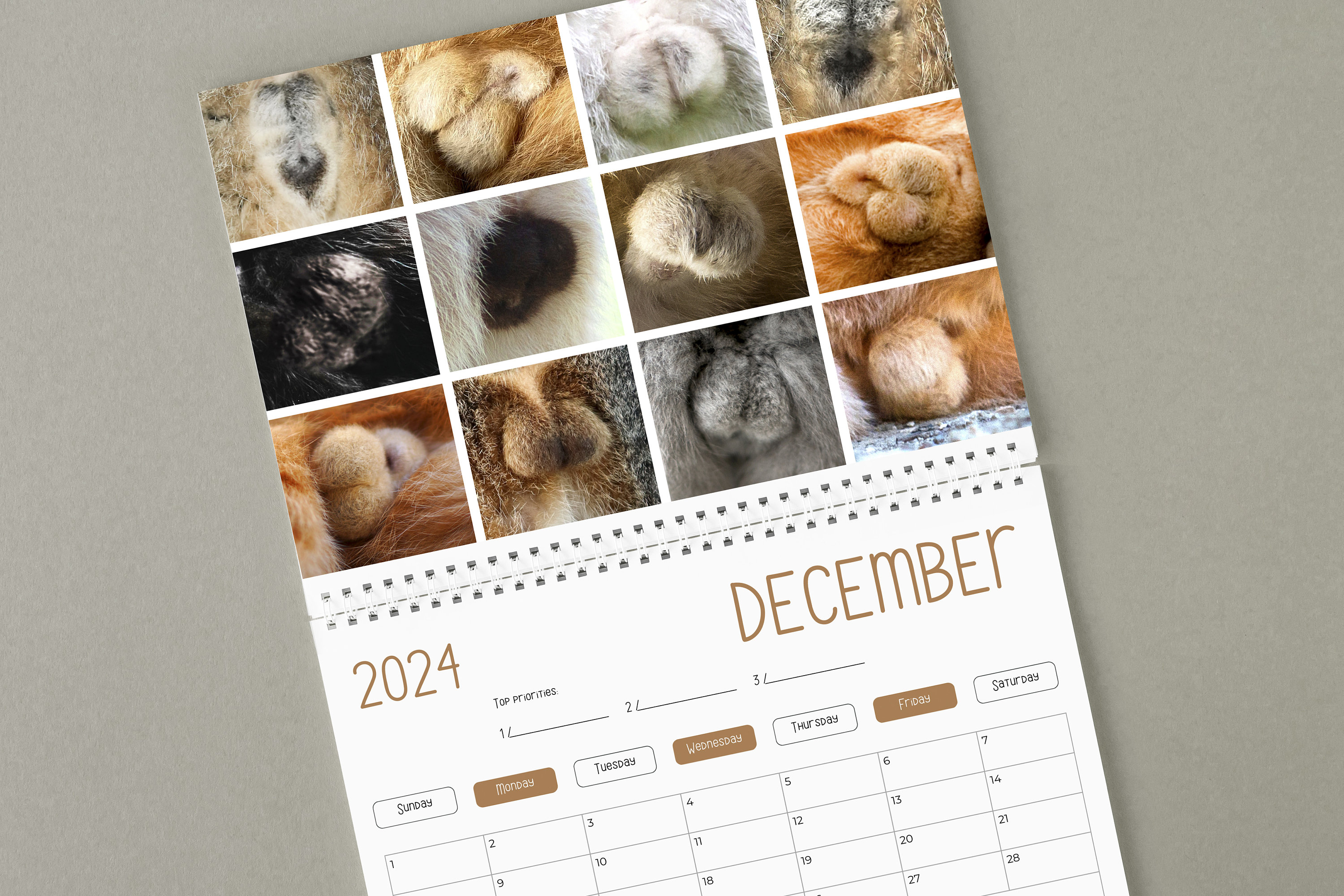 Here are some of the fantastic features of this cat buttocks calendar 2024:
Size: 17*11 in when opened; 8.5*11in when closed.
Durable and reliable metal wire;
Ultra-thick glossy pages;
Highest-quality HD printing;
12 different images of adorable cat buttocks, one for each month;
Easy to hang;
Great for the office, home desk, hallway, or any room at home;
A perfect gift for friends, loved ones, and cat lovers;
Calendar for the 12 months of 2024 with the beginning of the week on Sunday;
Surprise your special one with this fun calendar for 2024, a memorable and fancy gift for all ages!