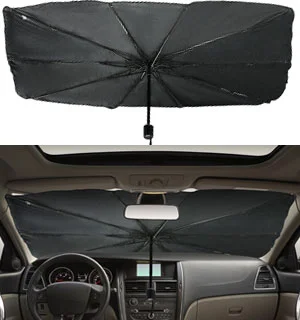 Keep your car cool and protected from the sun's harmful rays with ease.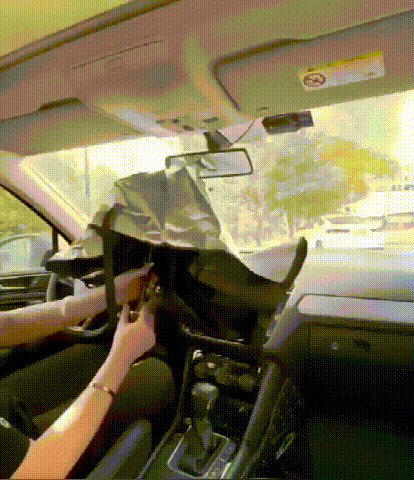 Upgrade your car's sun protection with our Upgraded 360° Rotation Bendable Handle Windshield Sun Shade Umbrella. This innovative design features a flexible and rotating handle to prevent scratching on your center console and dashboard.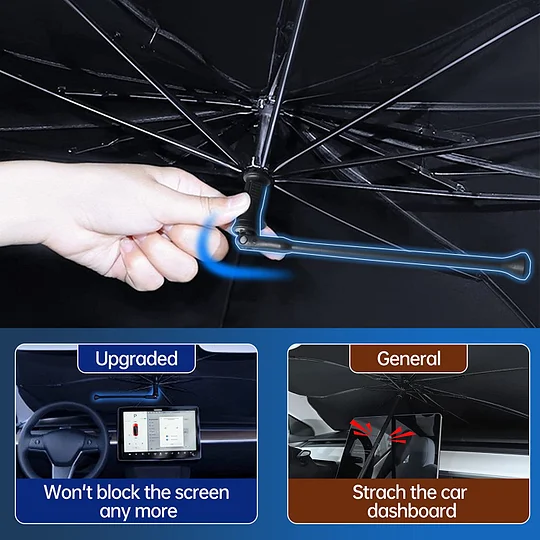 Effective Sun Protection: With dimensions of 55 * 31 inches, our windshield sun shade is suitable for most vehicles. It reflects and blocks intense heat and harmful UV rays, keeping your car's interior cool and preventing damage and aging.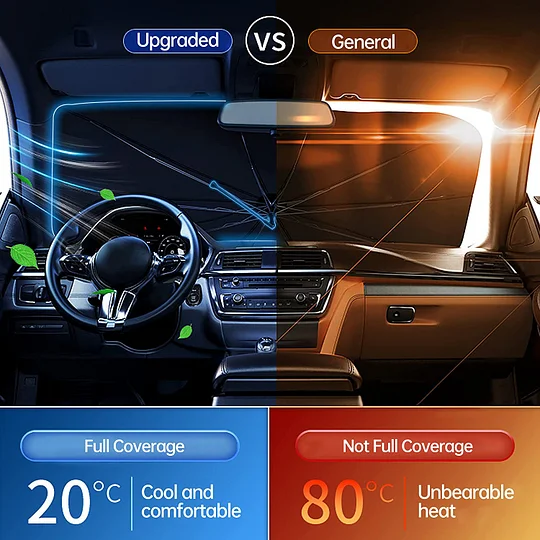 Durable Material and Sturdy Construction: Made of high-hardness steel, our car shade front windshield is heat-insulating and UV-blocking, ensuring long-lasting performance. With 10 strong skeletons and stable support, it offers durability and reliability.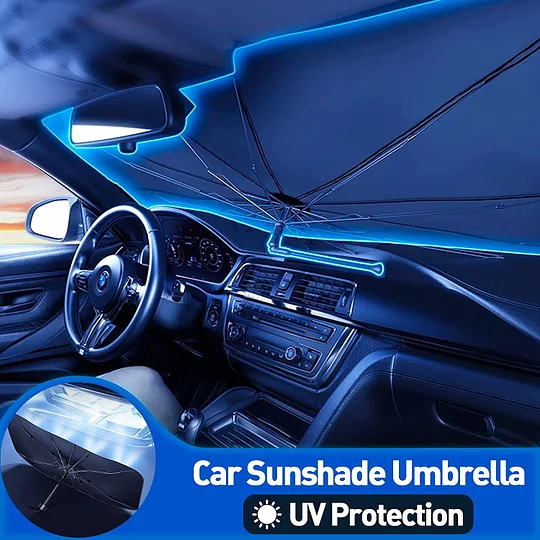 Easy to Use and Store: Our windshield shade is easy to open and close, providing convenience for daily use. The foldable design allows for space-saving storage. Additionally, it is designed to maintain fresh air inside the car, without producing harmful gases at high temperatures.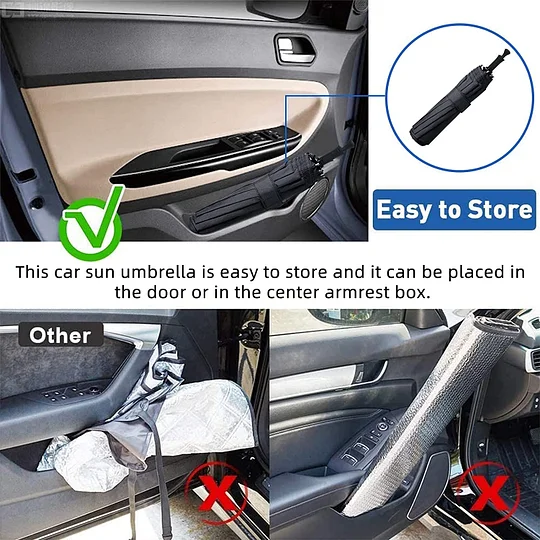 Package Includes: 1 Car Windshield Sun Shade Umbrella