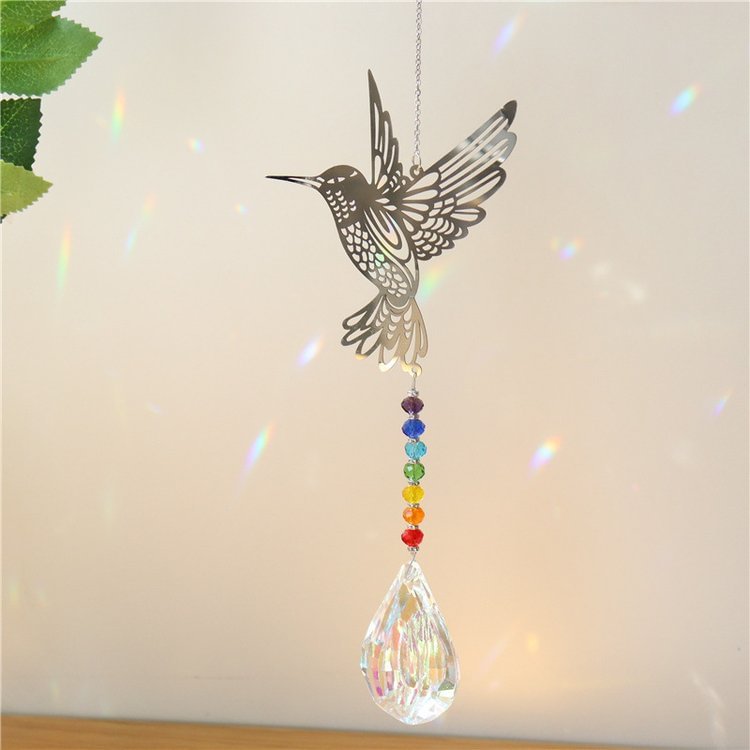 "Omg!! This is so lovely. I thought was going to be a little big but actually is very delicate. I love it! I placed on my balcony so it gives me rainbows whenever the sun hits the crystals. It arrived very fast!" - Sylvia.
Feature:
1. The crystal light-catching jewelry is made of K9 crystal, with advanced cutting technology, flawless, and good refraction effect.
2. These light-harvesting decorations are very durable and hardly become cloudy or lose their luster.
3. The crystal light-catching jewelry gleams in the sun.
Hung on window, this light-catching ornament produces beautiful reflections.
When sunlight shines from different angles, it will reflect different lighting effects.
4. Crystal light-catching decoration is suitable for many occasions, such as Christmas tree decoration, parties, chandeliers, walls, baby rooms, cars, plants, curtains, balconies.
5. The perfect gift choice, very suitable for any gift-giving occasion.
The best gift for mom and your lover, wife, fiancee, girlfriend.
Specification:
Product material: K9 crystal
Product size: length 320mm-490mm, crystal 45mm-76mm
Product packaging: Envelope bubble bag
Type: Life Flower, Birdie, Snowflake, Christmas Tree, Angel, Hummingbird, Tree of Life, Butterfly, Peony