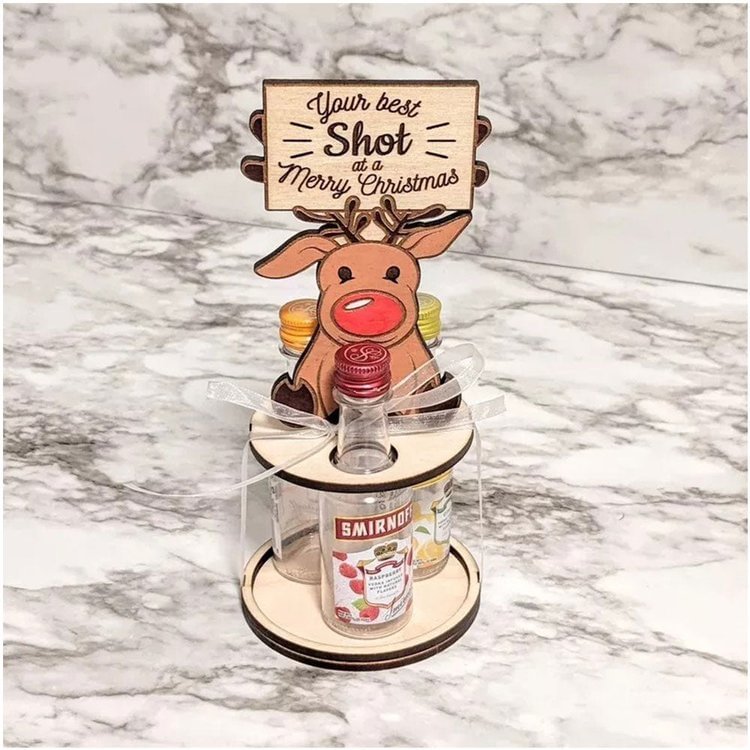 The most perfect Christmas shots couldn't be without them.
Party in style this Christmas!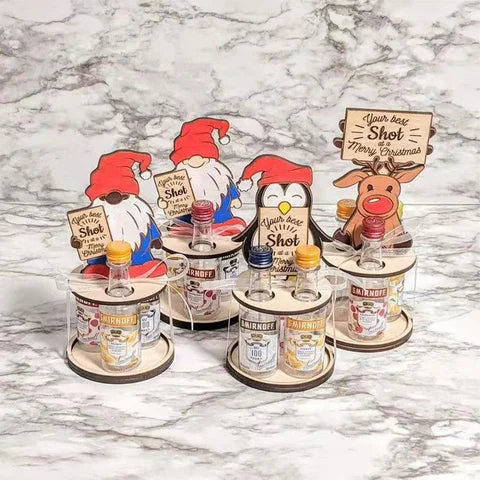 Features
Christmas Mini Wine Bottle Holder - This mini liquor bottle stand that holds 3 bottles and three different toppers all holding a sign that says 'Your best shot at a Merry Christmas".
2022 New Best Shot Mini Liquor Bottle Stand Holder - Christmas Mini Wine Bottle Holder can hold your favorite mini wine to help you spend every day.Your Best Shot at a Merry Christmas, Mini Liquor Holder. Choice of Reindeer, Penguin or Gnome.
🌟Suggestions: Not all bottles fit in stand. I feel as if the Smirnoff mini bottles size is what works best(50ml). It does fit mini bottles. Be sure to get same size to make the piece leveled
Christmas Penguin Elk Gnome Wine Rack Bottle Stand - Glue the thin outer ring to the base. making sure you align the notches on the edge. top just sits on top of the bottles. secure with a ribbon or string that sits inside the notches.
Ideal Christmas Gift - Place your wine bottle with this wine bottle holder, make your wine bottle become the best festival gift to family, friends, neighbors etc.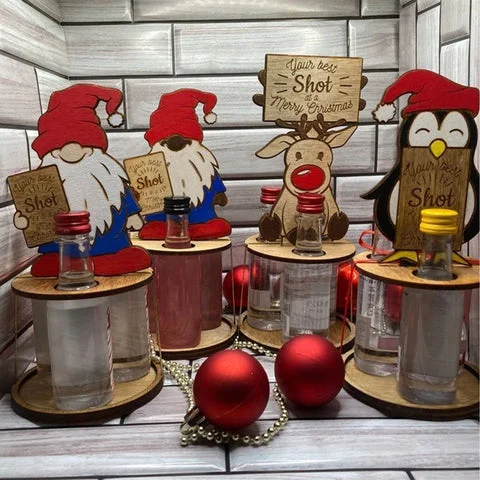 Specification
Material: Wood

Style: Reindeer,Penguin,Black Gnome,White Gnome
Package Include
1*Christmas Best Shot Mini Liquor Bottle Stand