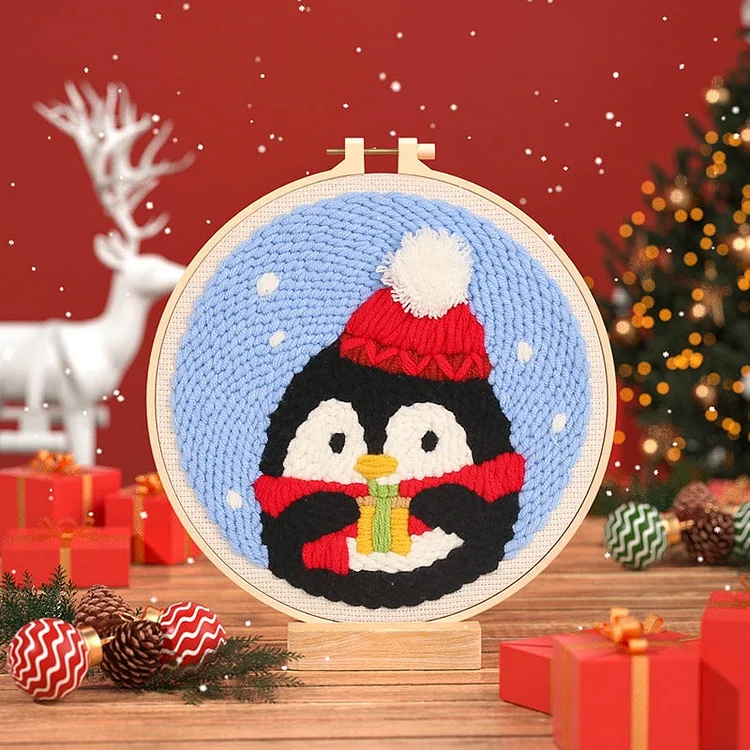 Are you interested in starting embroidery but do not have the necessary tools or time to do so? Now, we're launching a brand new Christmas Embroidery kits. They are perfect for beginners like you to dive into the world of embroidery!
Embroidered fabric is with a pattern, you can follow the pattern and punch. When you're stressed, prick it! You'll feel your moment released.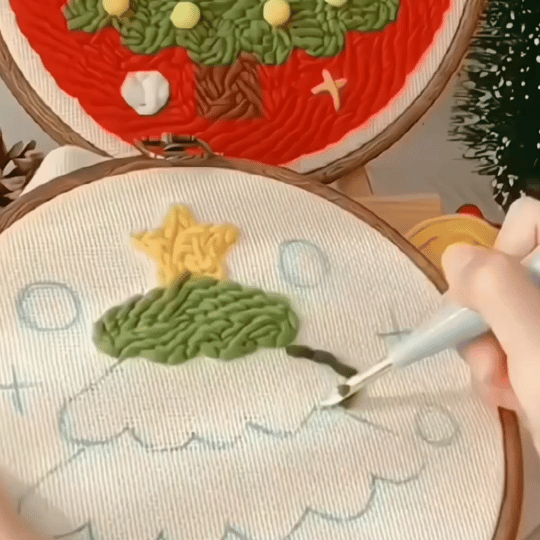 The art of embroidery is believed to be an ancient craft passed down to us from the goddess Athena herself from the Greek Mythology! With the Punch Needle Kit, this wonderful art has been modernized to be made simpler for people of all ages, including you and even your children.
Our DIY crafts embroidery kits use thicker cotton fabric than other ordinary kits, which lasts long with an elegant look. Accurately pre-printed cute and funny designs make this needlework easy and fun. There are many styles that you can choose from.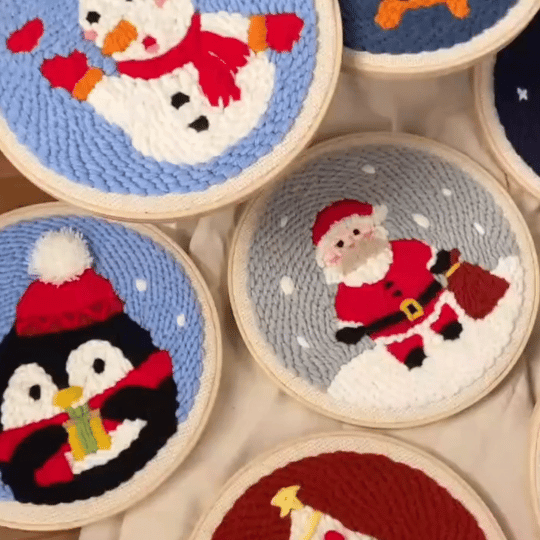 🎄No need to worry about the wrong steps because you can rethread at any time. And Punch needle kits are reusable.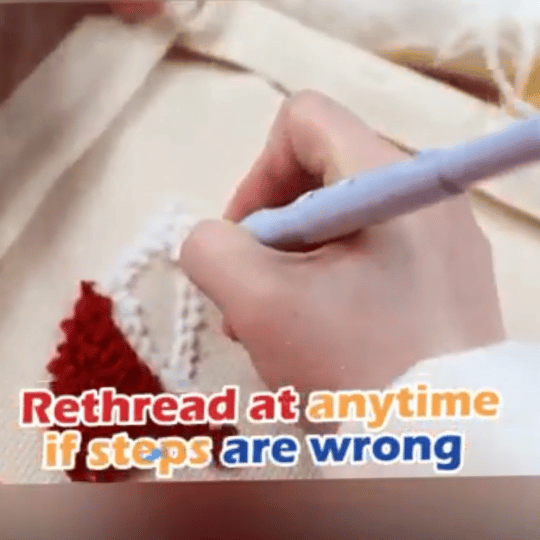 🎁 It is a beautiful wall art decor or just a gift giving for Christmas and each holiday.
Features:
Our embroidered cloth has

washable prints, which is very convenient for beginners.
The embroidery thread is also very thin, but it is very

strong and will not knot.
The color embroidery thread is made of

high-quality dyed ink

and will not fade.
Embroidered ABS hoops look

more textured and more decorative

than plastic materials.
There is a colored pattern on the embroidery cloth and

English instructions, so easy for beginners.
🎄Size:28.5*24*4cm
🎁Material: Cotton and linen
✨Weight: 180g
Package Included:
1* Christmas Embroidery Kits