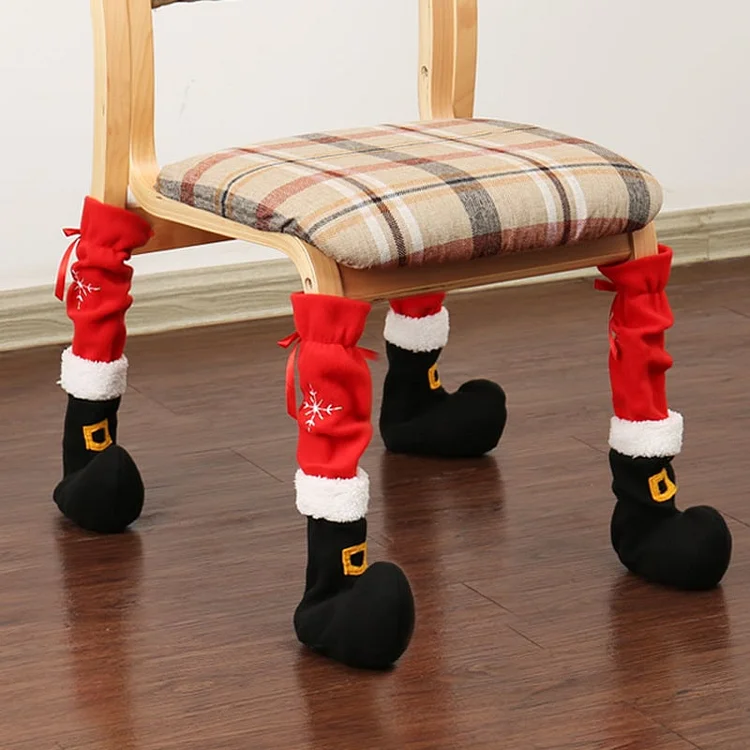 These Christmas Chair Leg Covers, shaped like Santa's boots, offer dual benefits - protecting your floors and adding festive charm. They guard against scratches caused by chair movement and bring holiday joy to your living space.
Key Features:
Adjustable Design: Stretchable covers fit chair legs from 3.9 to 7.9 inches in diameter.
PU Leather Bottom: High-quality PU leather shields floors and reduces chair noise.
Secure Fit: Elastic bands ensure covers stay in place without slipping.
Santa Boot Style: Unique design adds holiday spirit and installs easily.
Versatile Use: Ideal for living rooms, kitchens, offices, and more.
Specifications:
Material: PU Leather
Max Diameter: 7.9 inches
Min Diameter: 3.9 inches