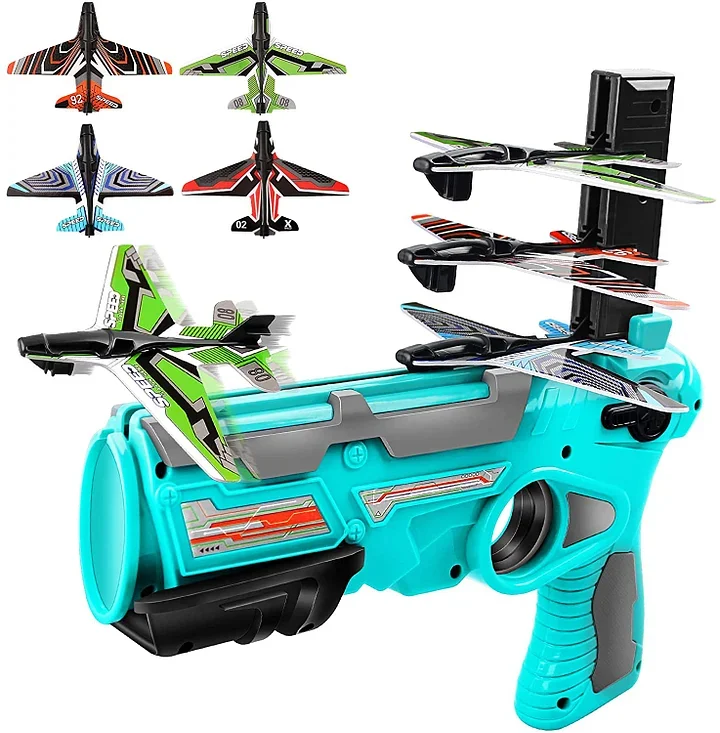 OUTDOOR SPORTS ARE BENEFICIAL TO CHILDREN'S PHYSICAL AND MENTAL HEALTH.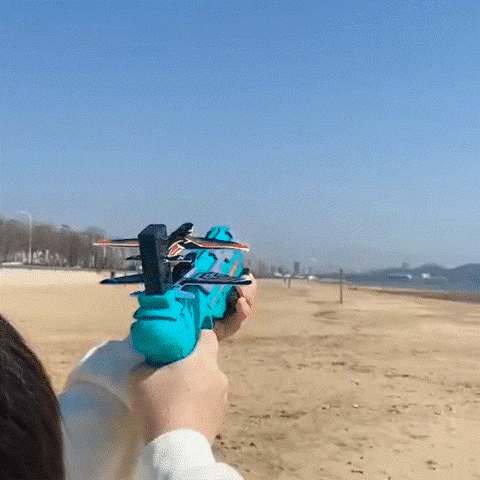 A study says that parents should spend more spare time joining outdoor activities with their children rather than leave themselves to watch TV or play video games.
Features:-
Size & Material: Model airplane size: 5.8*3.8 inch, bubble catapult plane size: 11*10 inch, package size: 10.1*2.2*7 inch; These airplane launcher toys are made of ABS materials. High quality, environmentally friendly, tasteless, and non-toxic. This product has been tested for safety, but please be careful not to hit your eyes by an airplane.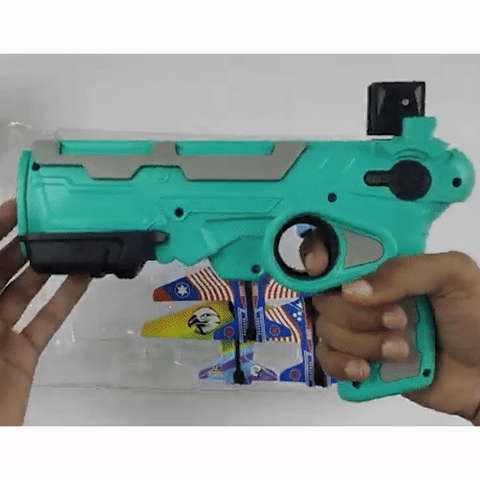 Gear up for Air Combat: Combining airplane throwing and shooting game- Catapult Plane Gun. Your child can use this plane launcher to throw airplanes, not only can enjoy the thrill of shooting but also the fun of throwing foam airplane toys.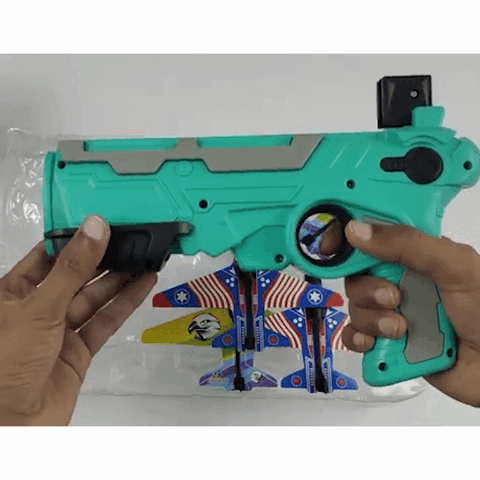 Shoots up to 20ft:

There are 4 foam glider planes for kids, medium size, simple structure, easy to carry, high-performance free flight. Through the airplane blaster, they can fly up to 20 feet. You can also throw the model plane with your hands.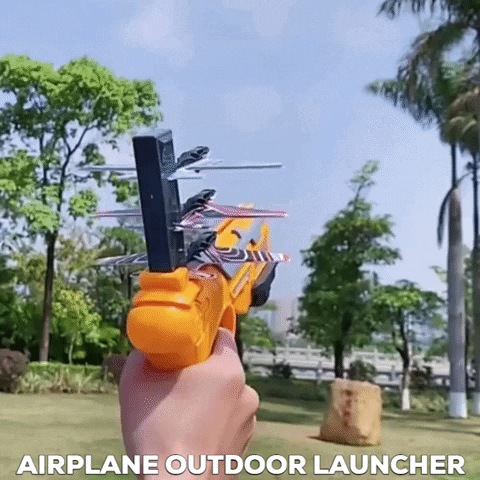 Good for Kids' Health:

As a novel toy, it's hard not to attract children's interest. Let your children stay away from electronic devices and play for a few hours in the playroom or outdoors. This allows your child to exercise, develop coordination skills, and improve their hand-eye combination, coordination, observation, and sense of direction.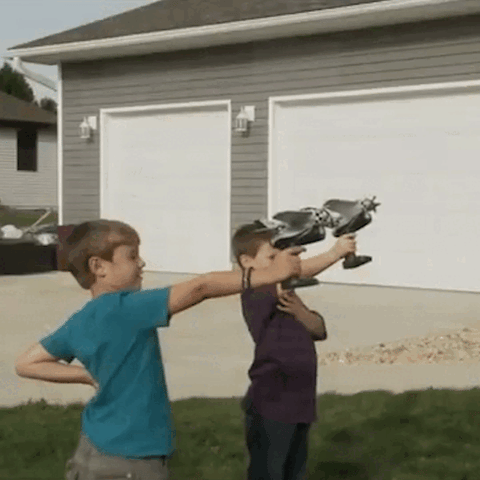 Fun For All Ages:

Not only for kids, but the whole family can also enjoy happy hours in open areas such as the backyard, sand beach, grasslands, yard, front door, park, and other places. Help them Improve hand-eye combination, coordination, observation, and sense of direction.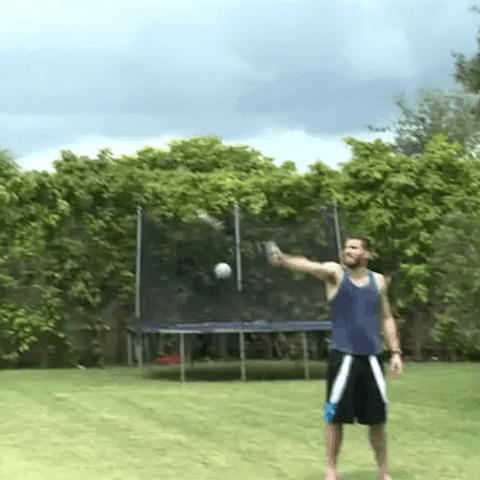 ---
Benefits
Compact Toy -

The toy contains small foam planes and a launcher, light, compact and portable, suitable for kids of different ages and outdoor usage, you can take it out conveniently and have some fun with your kids or friends.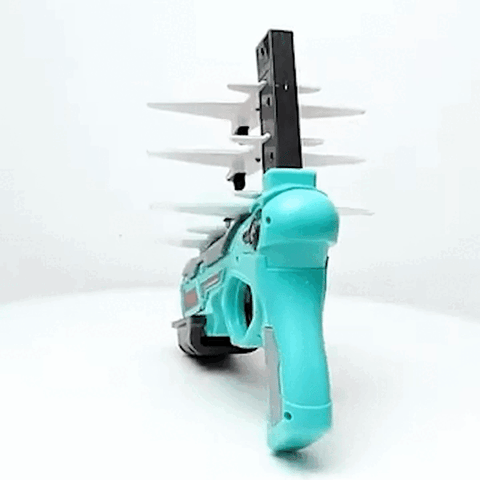 Long Range -

The plane launcher has a powerful catapult to push the airplane to an effective range of more than 3-8 meters. The lightweight and smooth aero guides the plane smoothly and gives it high performance and long gliding.
Birthday for Kids Boys -

This powerful outdoor flying toy would be great for 6 7 8 9 years old boys. Suitable for all kinds of festivals, like Easter, Christmas, and Thanksgiving.Or airplane theme parties, birthday parties, and more.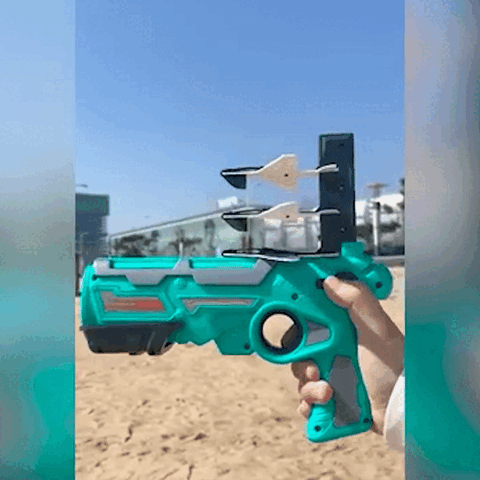 ---
How To Use