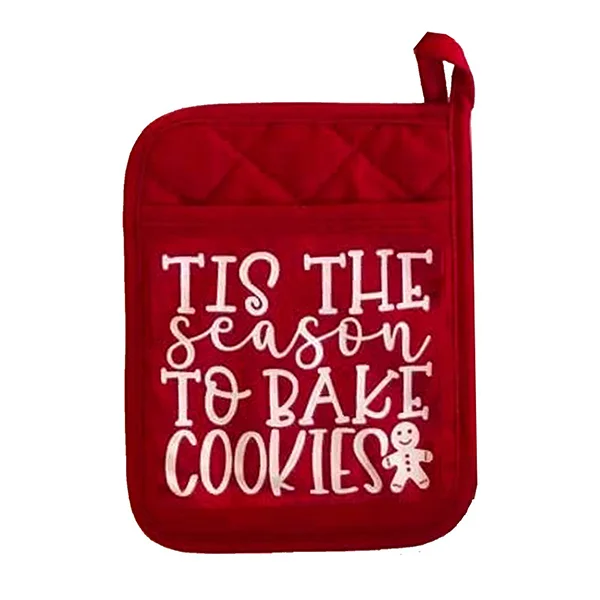 🌟These pot holders make a great gift for everyone on your holiday gift-giving list. Each potholder has a pocket that is perfect to fill with a baking mix and spatula, freshly baked cookies, cookie cutters and sprinkles, a gift card, etc.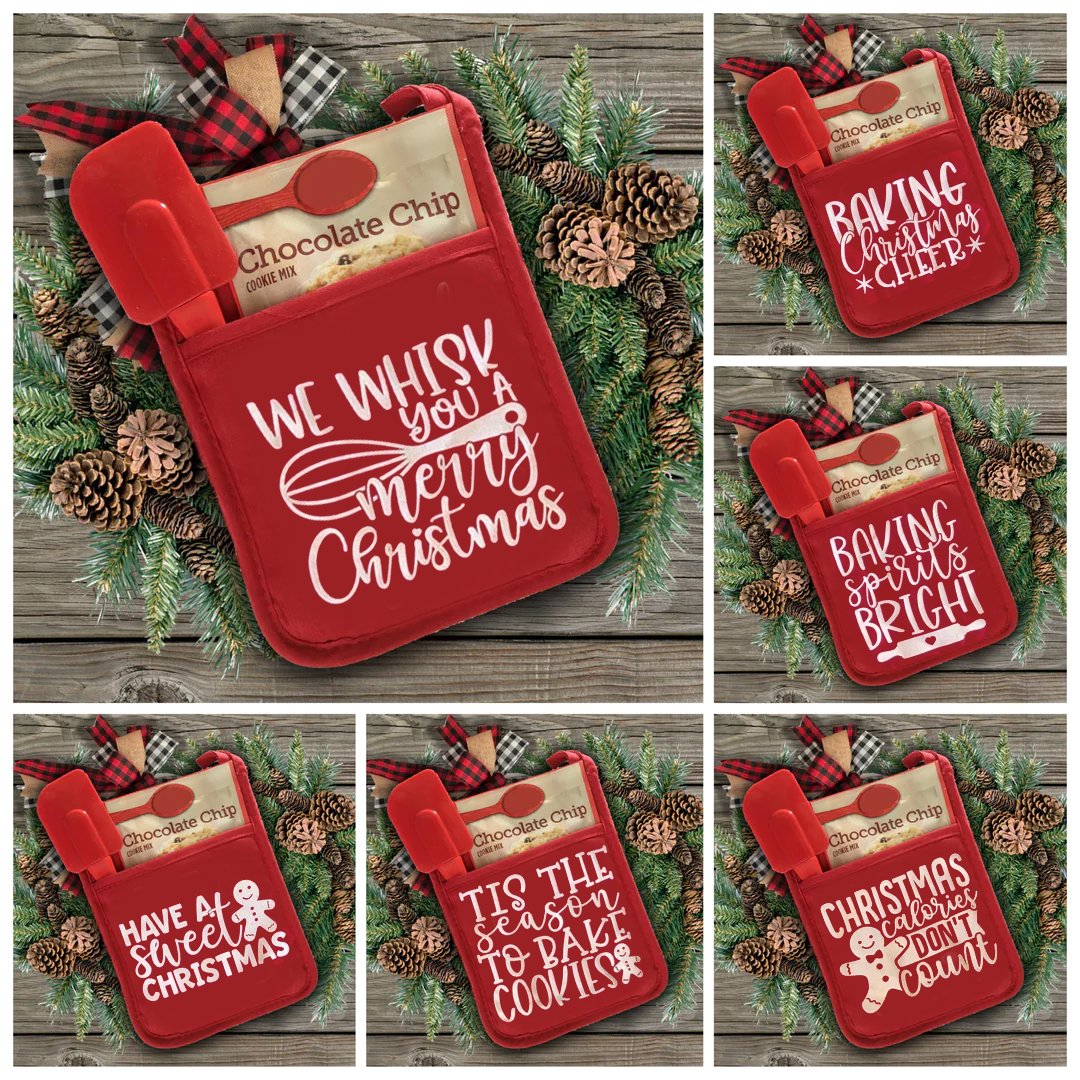 These Christmas adorable cookie pack make the perfect gift

 for teachers, neighbors, coworkers, friends or anyone you want to spread some holiday cheer to this Christmas.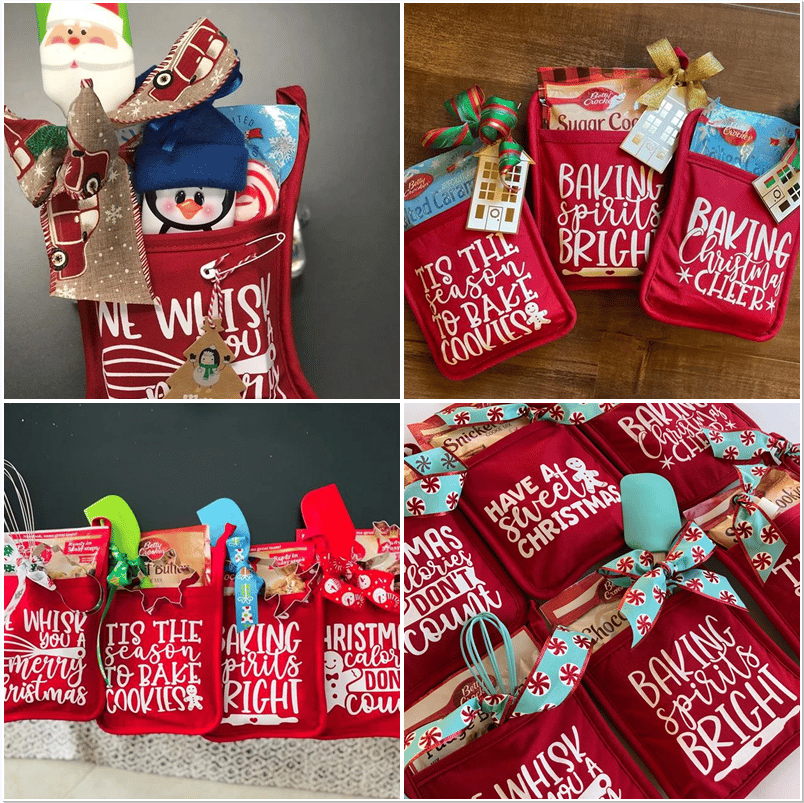 👉Baking Spirits Bright
👉Tis the Season to Bake Cookies
👉Baking Christmas Cheer
👉Christmas Calories Don't Count
👉We Whisk You a Merry Christmas
👉Have a Sweet Christmas
😍All pot holders measure 10 x 7 inches