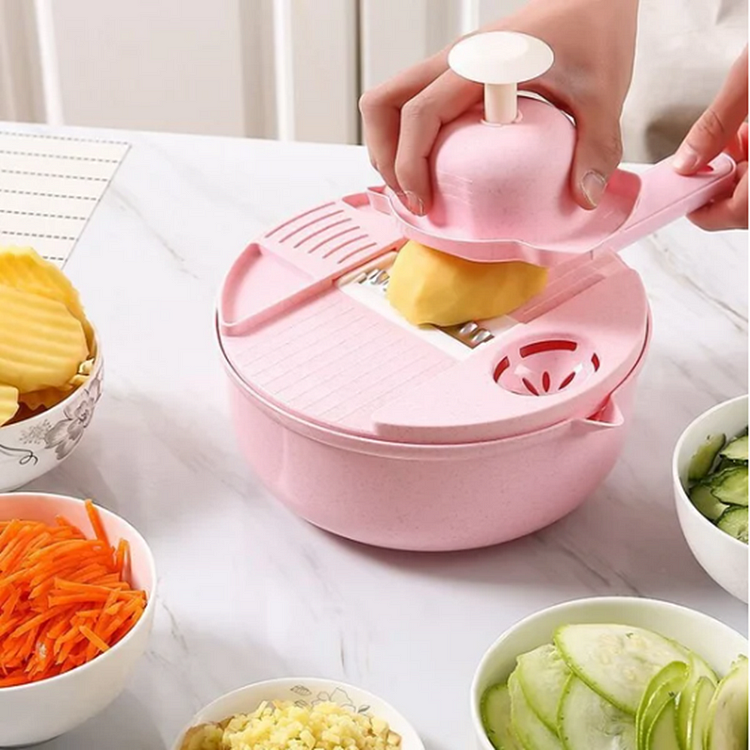 One-time solution to your vegetable cutting needs!🥗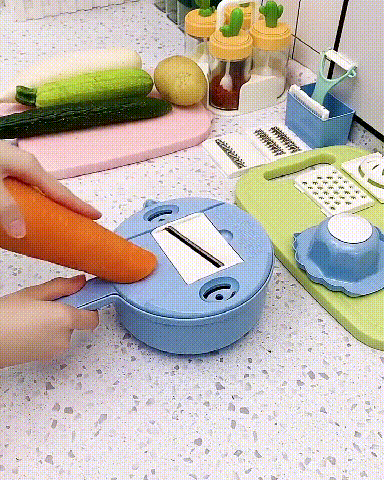 Multifunctional round vegetable cutter
Say goodbye to traditional chopping to meet all your daily needs.
Twelve functions can be mastered at will
Designed for shorter ingredients, easy to use, effortless and safer-

There are five stainless steel needle bars in the hand guard to hold the ingredients firmly.Not easy to fall off.Greatly increases the safety of the hand guard, making cutting vegetables safer and more secure.
Convenient storage without taking up space-Make the kitchen more clean and tidy, greatly reduce the space,

not easy to fall off, put it in the back grid.
A small scoop is added to the flank of the planer, making it easier to remove bad fruit
Egg white separation-The upgraded model adds an egg white separator. An egg white separator is designed on the cutting board. The egg white separator integrated with the cutting board avoids the difficult storage and inconvenience of traditional separators.
Installation steps
Step 1: Splicing the handle of the storage box and the box in the direction of the arrow

Step 2: Splice the lid handle and lid joint in the direction of the arrow

Step 3: Finally, combine the two and assemble it easily
Information parameters
Name: Multifunctional vegetable cutter
Material: wheat straw + stainless steel
Color:BLUE,PINK,GREEN
Size:

Net weight: 330g
Package contains:
Alt