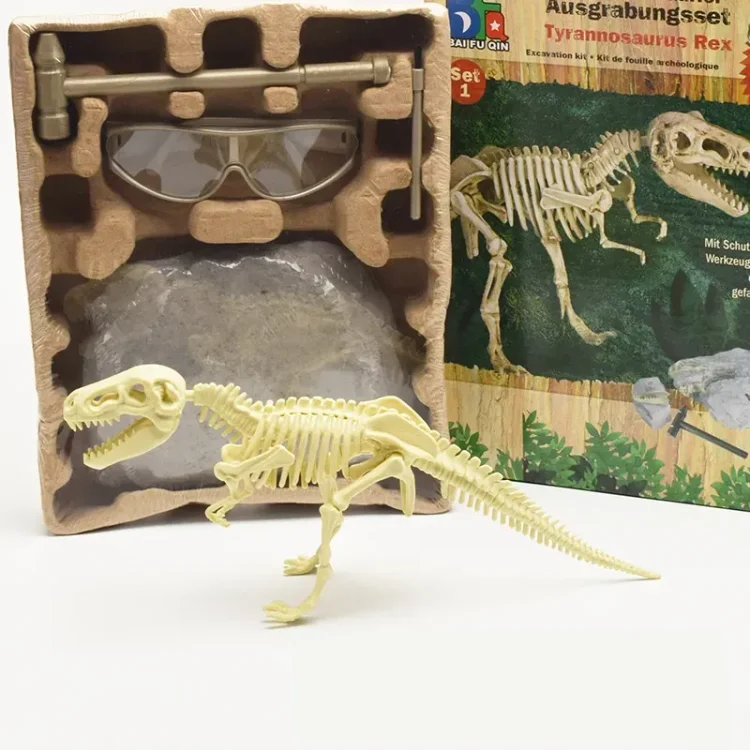 EXPLORE PALEONTOLOGY
Excavate incredible, real fossils using the included tools, providing hours of educational fun, and helping to inspire a lifelong love of natural sciences!!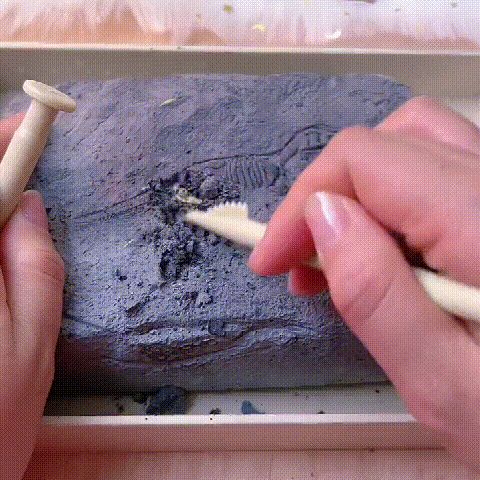 IMPROVE CHILDREN'S HAND-ON ABILITY
Let the kid use digging tools to tap and assemble the excavated dinosaur skeleton. This gives the children hours of educational fun, develops their interest in science, and also improves their practical and thinking skills, and trains their senses.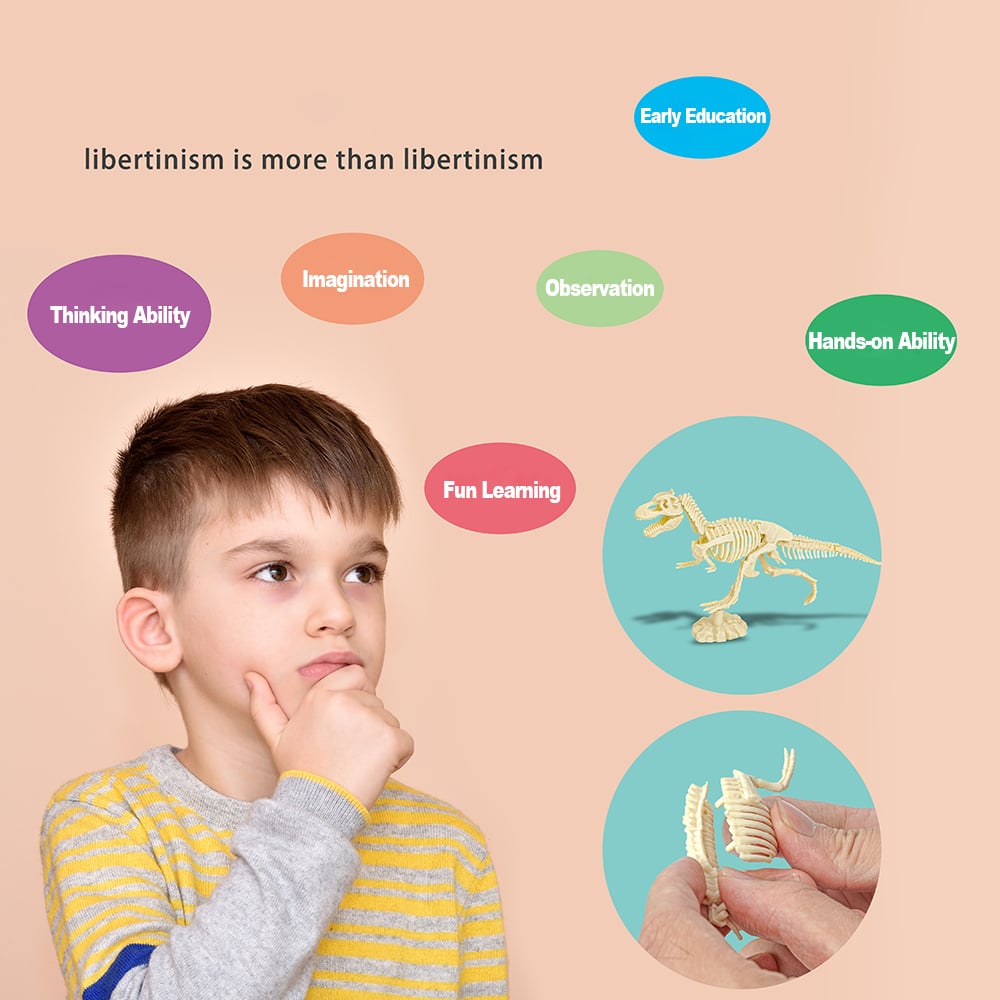 PREMIUM MATERIALS
Dinosaur fossils are made of high-quality plastic materials, combined with exquisite engraving and coloring processes. Precision drilling ensures easy splicing and the assembled skeleton is not easy to fall apart.
FUN AND EDUCATIONAL GIFT IDEA FOR KIDS 
This dinosaur fossil dig kit for kids not only gets kids excited to dig like real paleontologists, allowing them to enjoy science experiments, but it also allows them to learn more about dinosaurs and Jurassic history.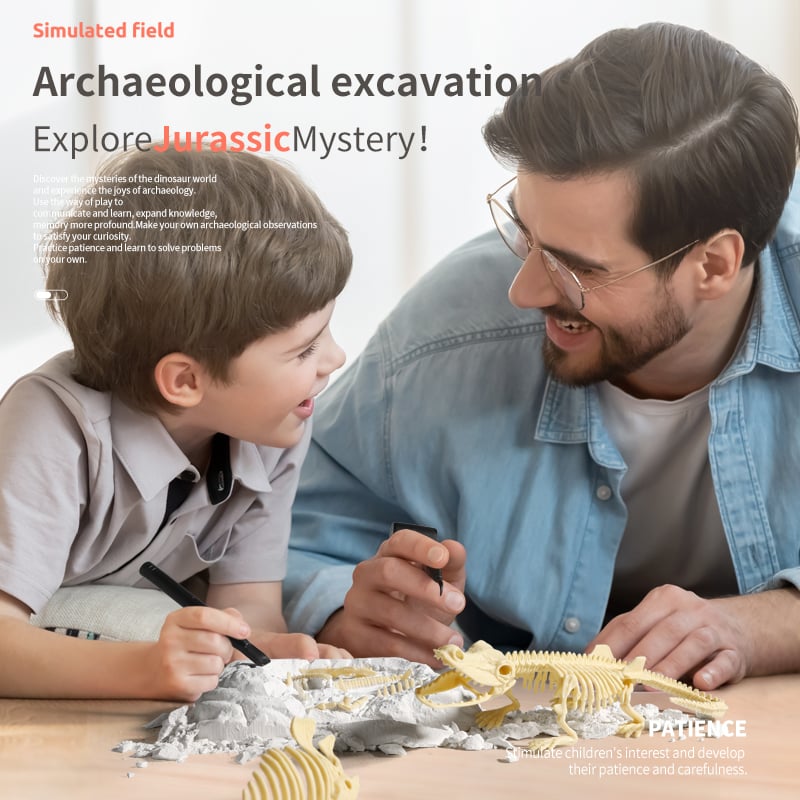 How to play?
Put the brick on an easy-to-clean surface or on a big sheet of paper.
Dig it up with the chisel and hammer to get the fossil, bones, and dinosaurs out.
Use the brush to sweep the dust off and clean the specimen.
Assembled skeleton.
And now your kids can enjoy your findings. They can start their fossil collection, assemble a 3D T-REX SKELETON or play with the dinosaurs they just dig up. It will be a great gift and party activity.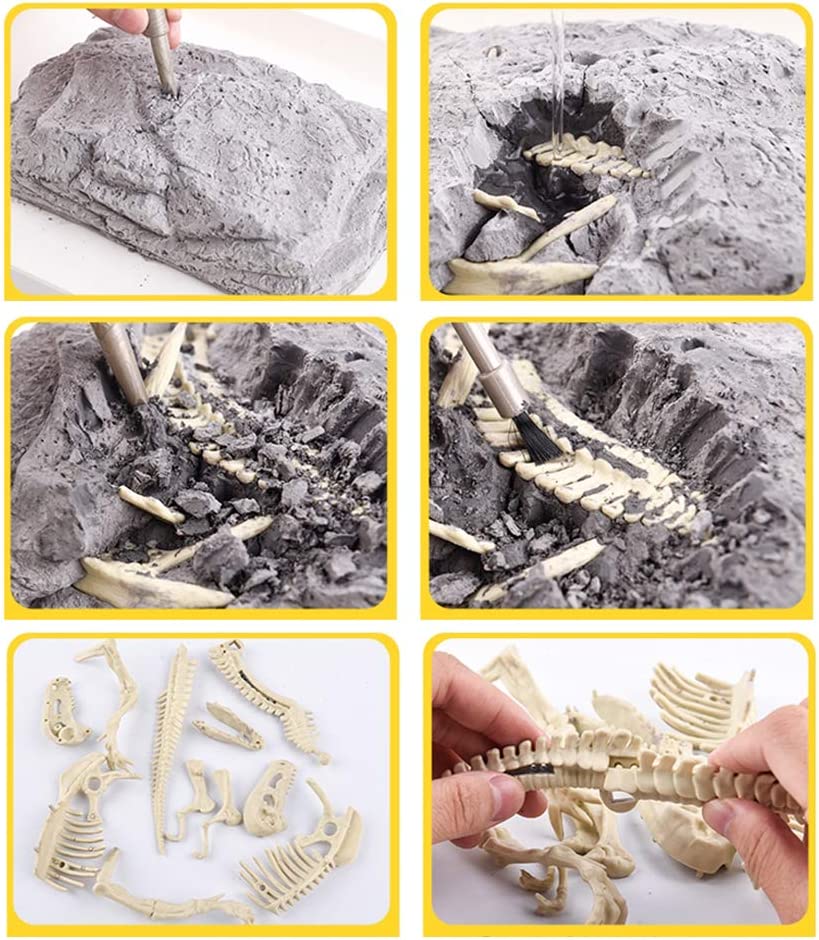 Product List
1 x Dinosaur Brick

1 x Hammer
1 x Chisel
1 x Cleaning Brush
1 x Goggle
Product Size
TYRANNOSAURUS REX:21*4.5*12 CM
TRICERATOPS:21.3*5.3*8 CM
PTEROSAUR:36*27*6CM