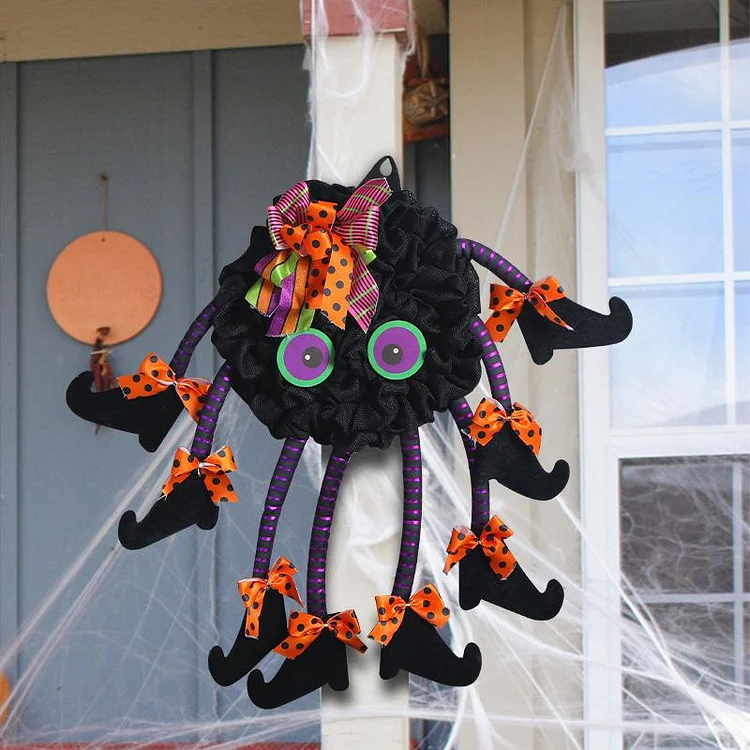 FEATURES
♚Creepy Adorable Wreath: With big eyes, 8 witch legs, and a creepy vibe, this spider wreath will make a spooky impression on your guests. This is a great way to enhance your Halloween decor with a spooky yet classy style.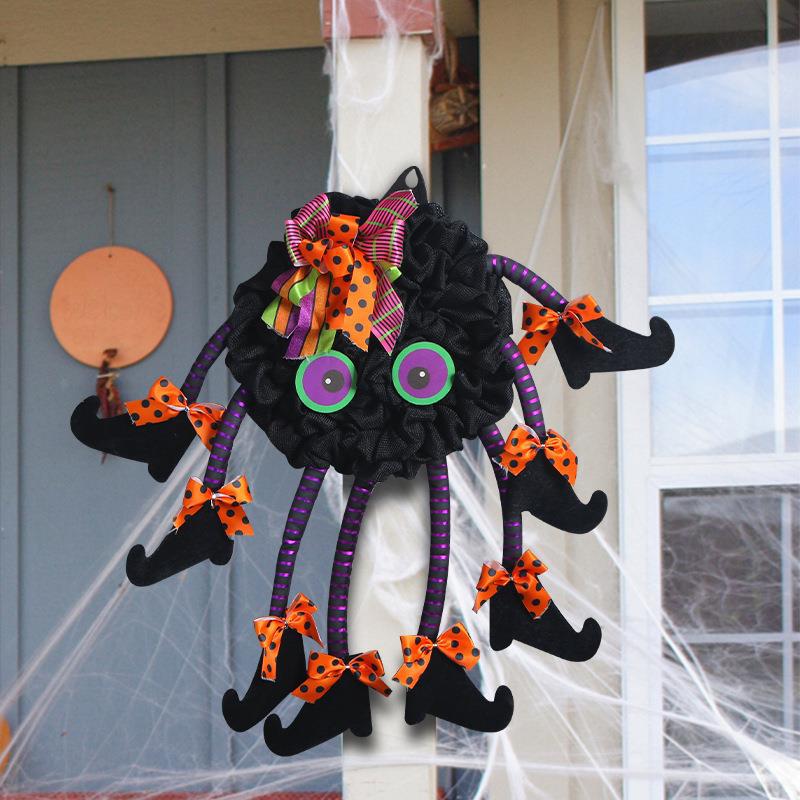 ♚Reusable And Soft: You can enjoy the spooky charm of this Halloween spider garland for a long time because it is made of high-quality foam and fabric, which is soft and durable. It has a creepy design that will make your door stand out. This wreath is well made and easy to reuse next year.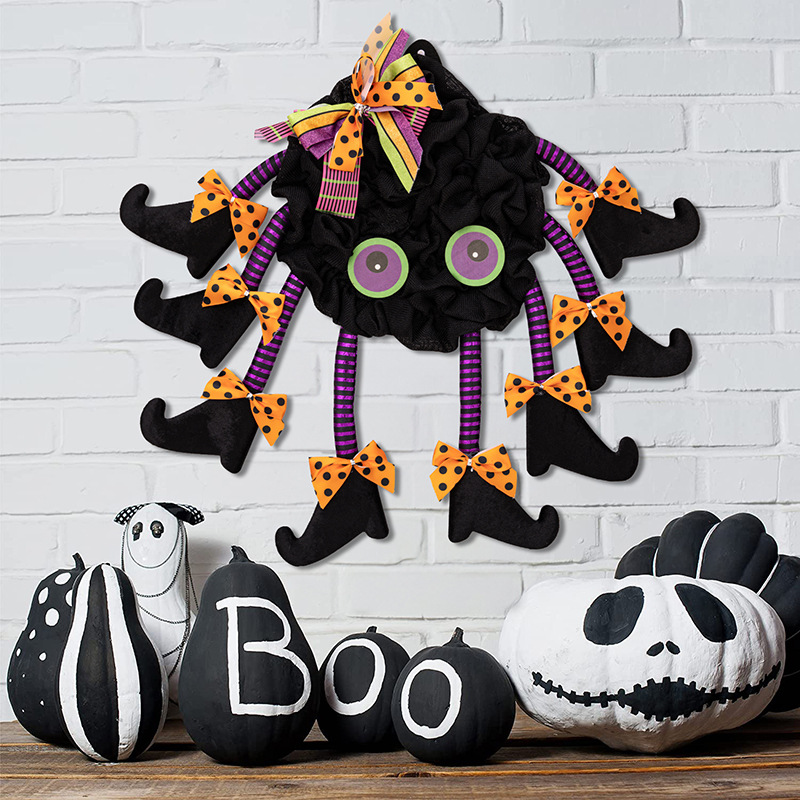 ♚Perfect For Halloween Party: This Halloween spider garland can also be used for other festivals, such as Thanksgiving and cosplay parties. This is the perfect party supply for getting spooky and festive.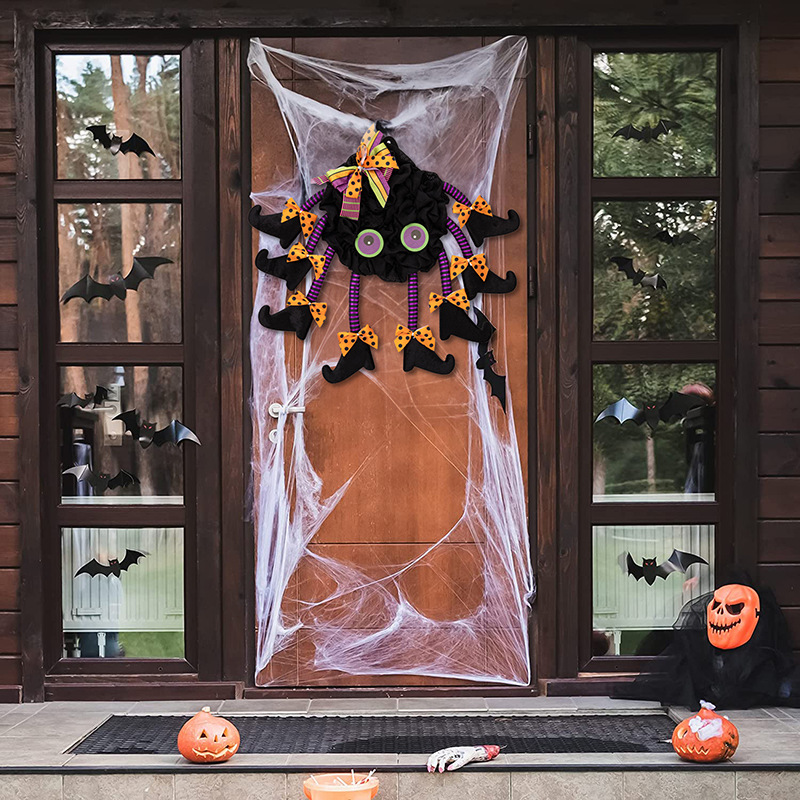 ♚Easy To Hang: This spider garland will make your home spooky and inviting. You can hang it on any wall, door, or window. It is suitable for both indoor and outdoor environments and is easy to hang.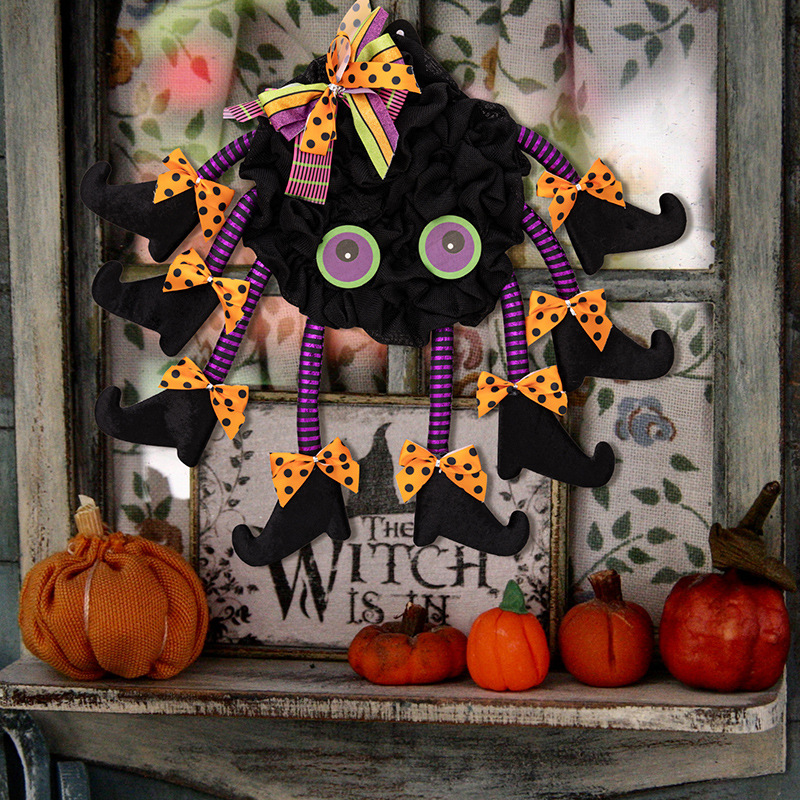 ♚Create Halloween Atmosphere: Bring a spooky feel to your home with this Halloween spider garland with its adorable decorations. Your friends will be amazed by this fun and original decoration. It also makes a great housewarming gift for Halloween lovers.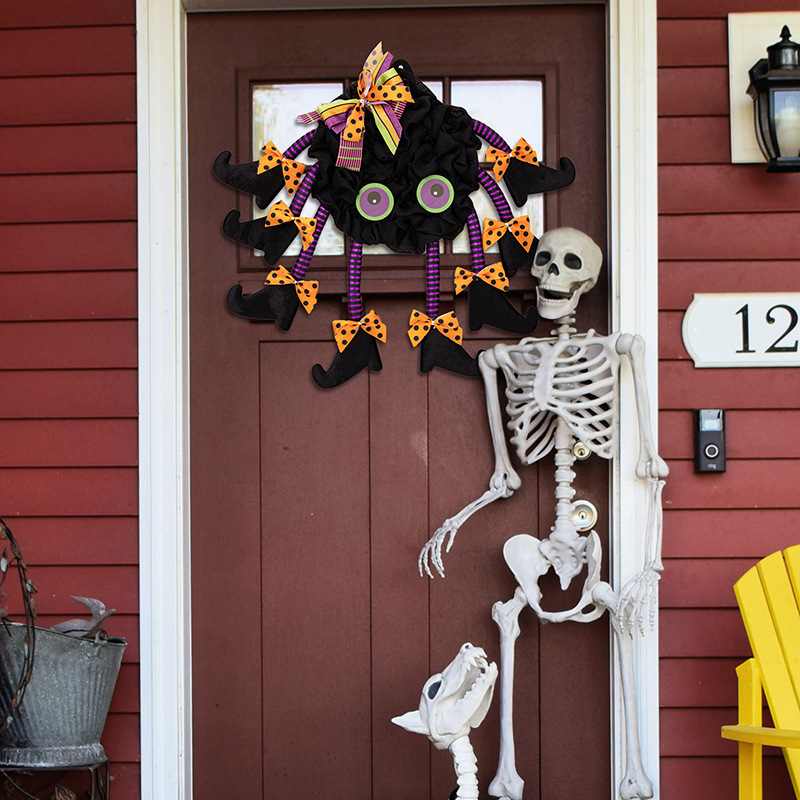 SPECIFICATIONS
Style: As shown
Material: Cloth
Color: Black
Size: 21.65 x 19.69in/55 x 50cm( LxW)
PACKAGE
1*Halloween Multi-legged Spider Door Hanging