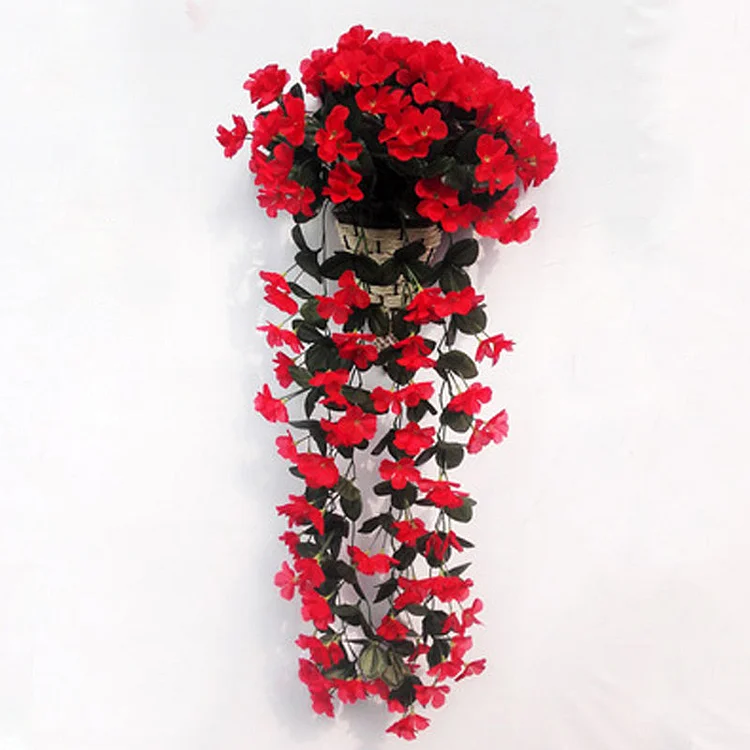 🌺Add classic, floral flair to any space or event with this artificial orchid bouquet!
🌺The flowers are well made and vibrantly colored-looks and feel just like real flowers, Pure natural style, simple and elegant.
🌺This bunch of flowers flows gracefully down from the main heart of the plant to create the appearance of overflowing abundance.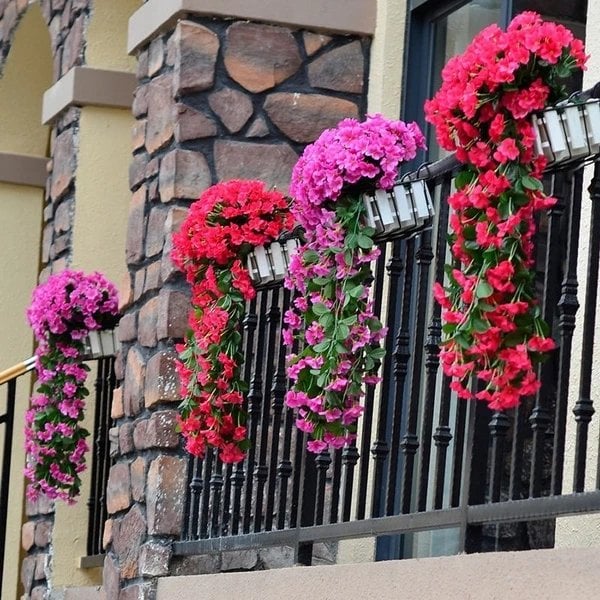 Outdoor faux vine is easy to bend for hanging and take down, put directly into the basket, or inserted in the soft object, adding color and a sense of nature to the wall doors. Bring new life to your home and garden.
You can hang it on the wall, door, swing, mirror, or anywhere, and enjoy the artificial leaf vine at will. It is very suitable for wedding decoration, tabletop layout, and also suitable for outdoors.
🧺Hanging basket can hold up to 2 bunches of flowers.
⭐We think that two bunches of flowers together are the most beautiful, but you can also choose more bunches, which are also very beautiful.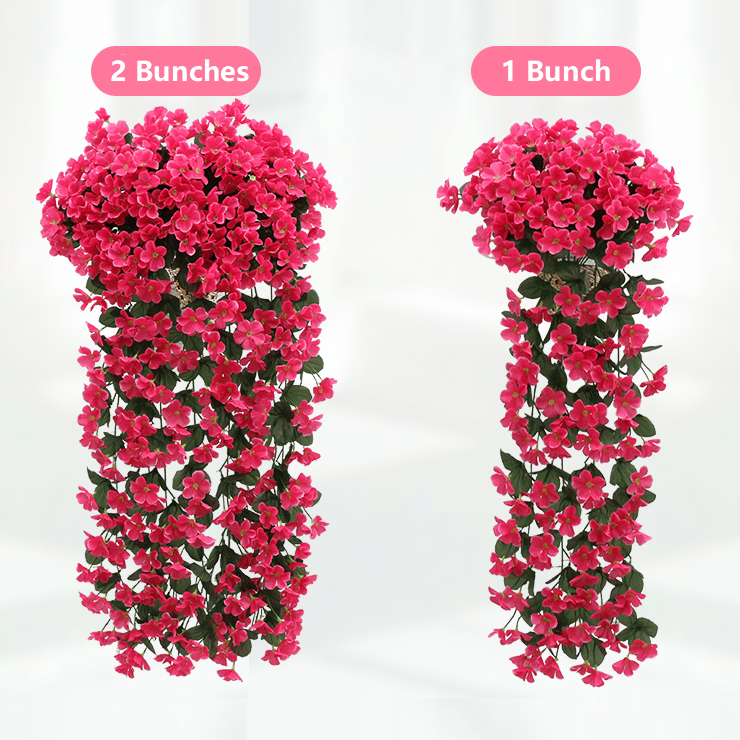 🌺About Size: Each Vine has 18 forks with many flowers and leaves, Hang down is 4 bunches of flower vines, 60 cm(23.6 inches), the total length is 80 cm(31.5 inches).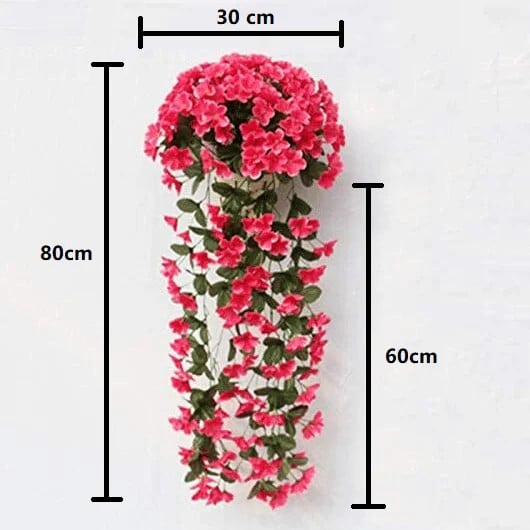 SPECIFICATIONS:
The total length is 80cm (31.5 inches)
Width is about 30cm (11.8 inches)
8 Colors
204 Flowers
Material: Silk cloth and plastic premium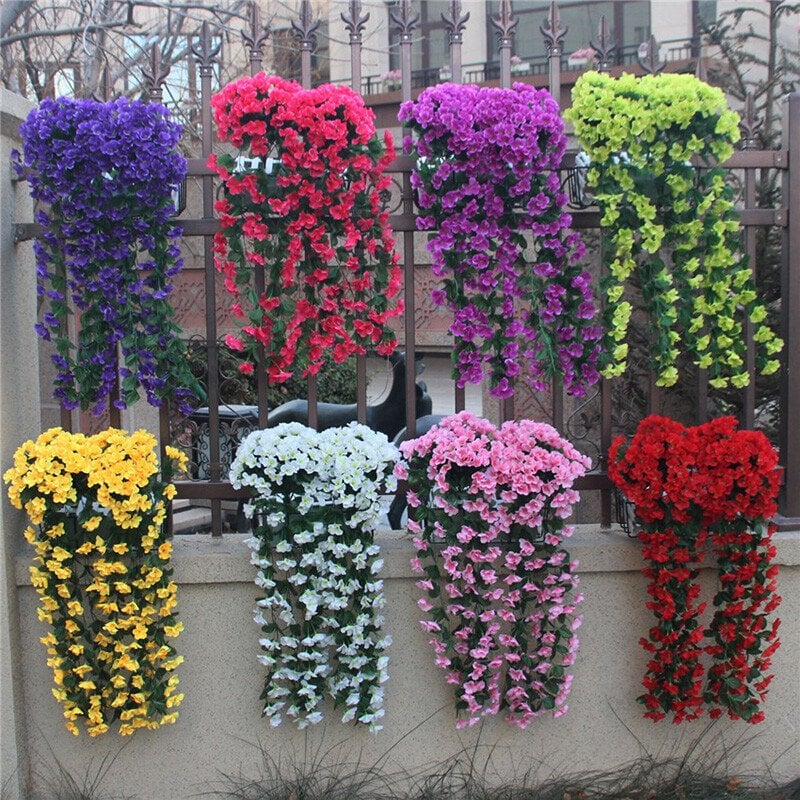 Package includes:
1 x Vivid Artificial Hanging Orchid Bunch
NOTES
Please allow slight measurement deviations due to manual measurement.


Due to the different monitor and light effects, the actual color of the item might be slightly different from the color shown in the pictures.