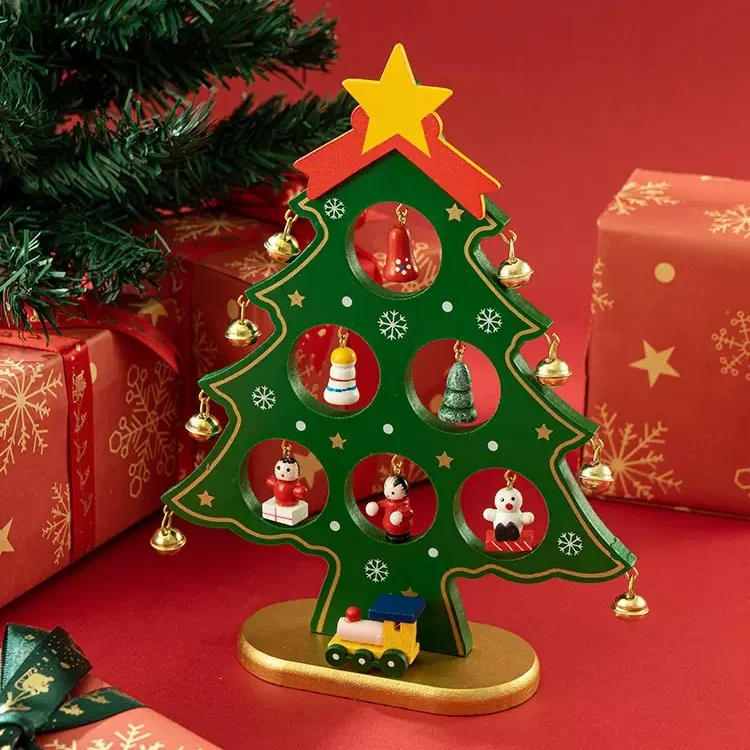 🎄🎄More creative Christmas tree ornaments!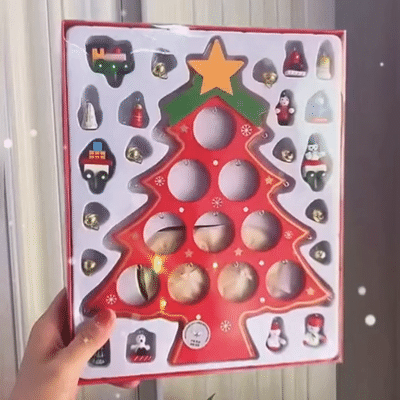 Made from natural wood, it is lighter in weight and more durable than plastic.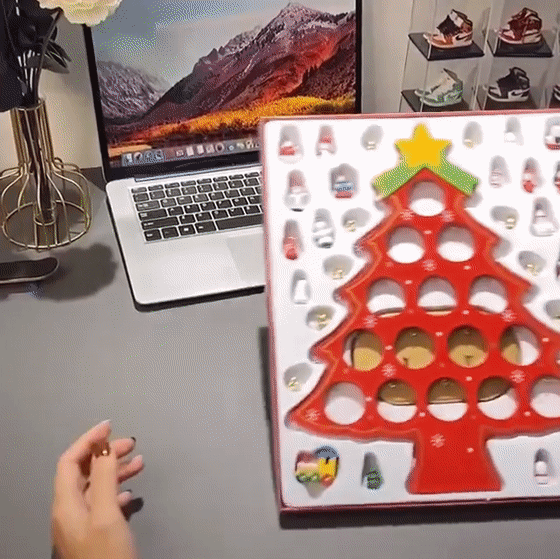 It can be assembled quickly and easily without tools, which is very fun for your child and can improve your child's hands-on skills. Increase parent-child interaction time!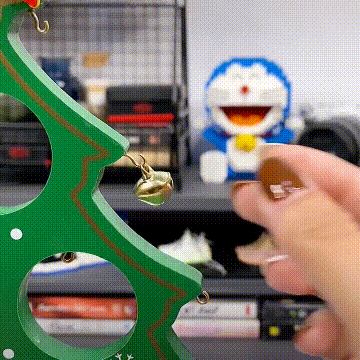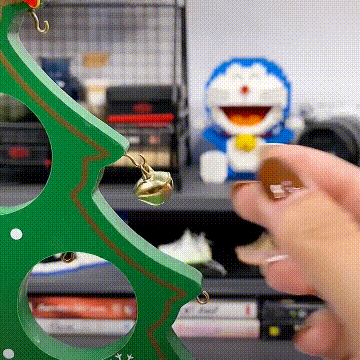 🎄This is a very interesting Christmas table decoration. It can be placed on the table, dining table, or children's room. Quick and easy assembly without tools. This is very interesting for your child and can enhance your child's operational ability.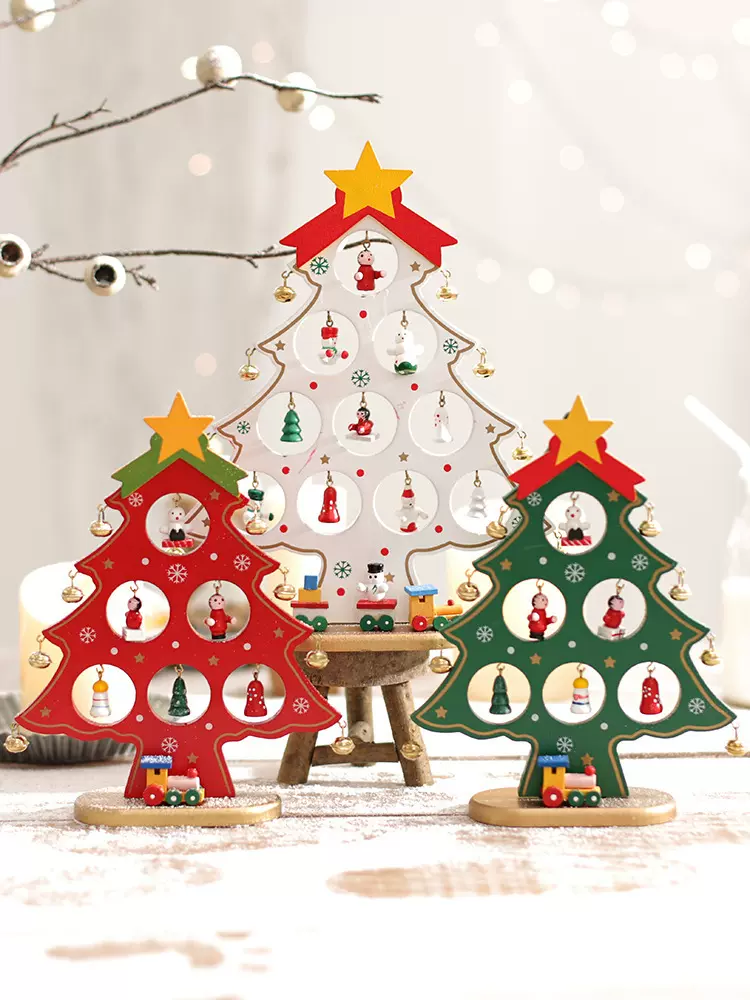 🎄This Christmas tree desktop ornament can be used to beautify your holidays, parties, and craft displays which is ideal for Christmas decoration, and enhances the festival atmosphere.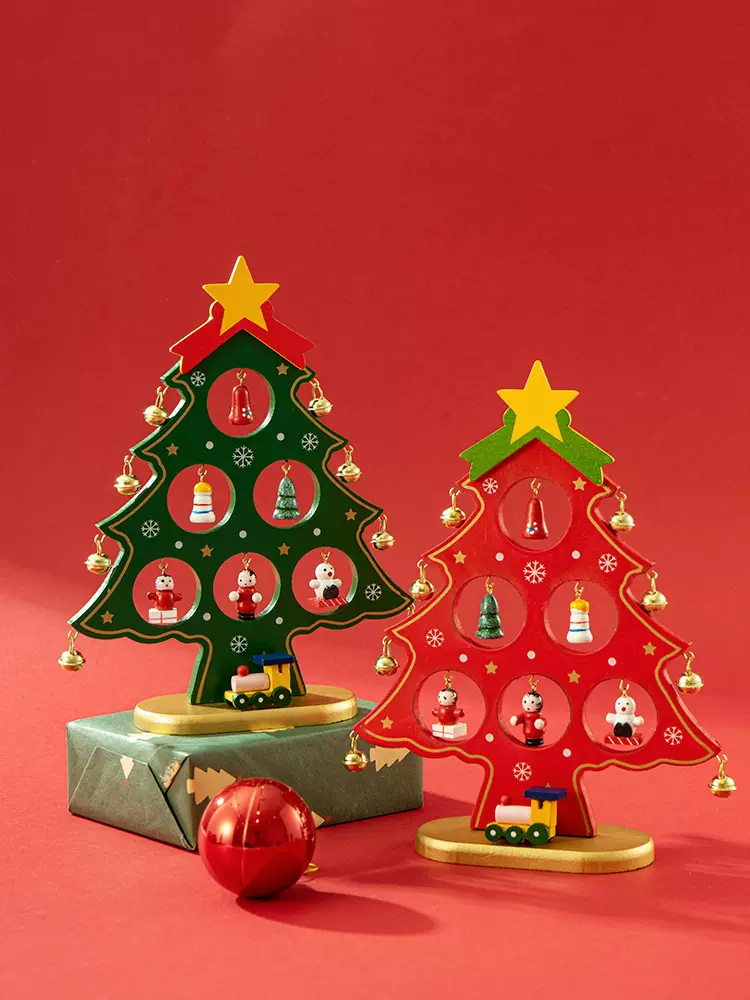 Specifications:
Small (6 Holes):  6 dolls + 8 bells (6.69*9.06inches)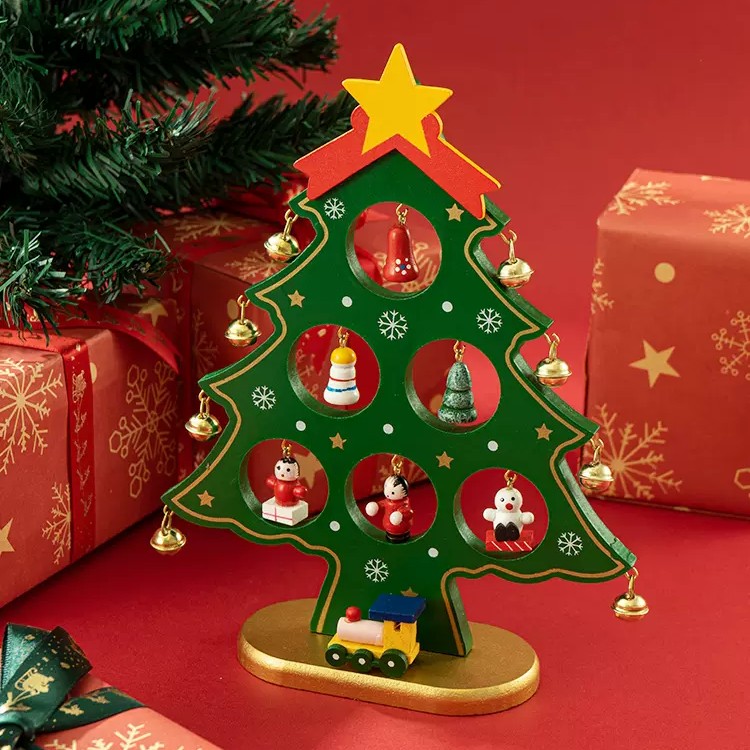 Medium  (10 Holes):  10 dolls +8 bells (7.87*11.02inches)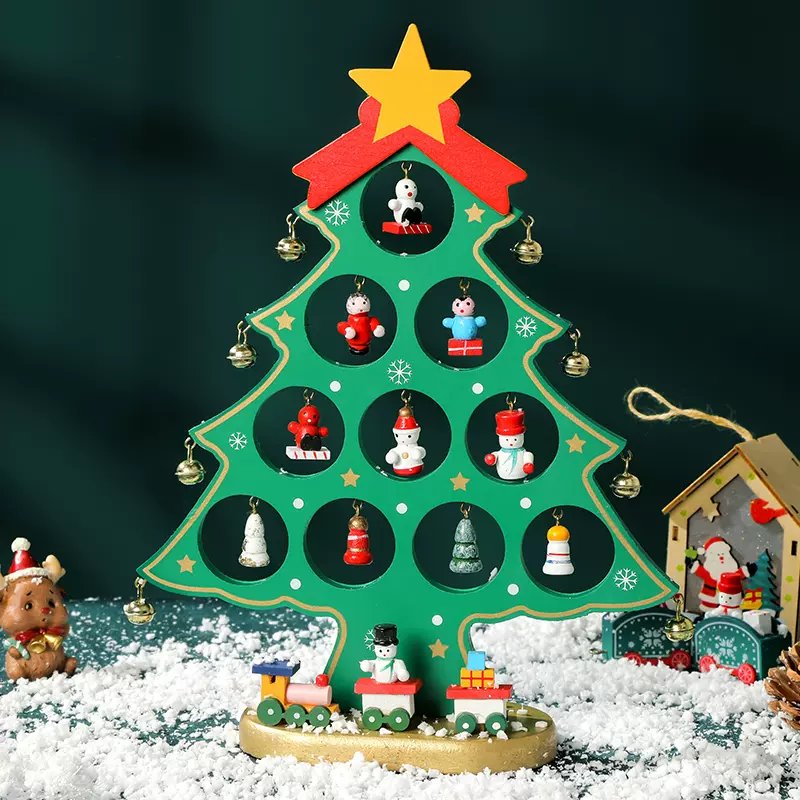 Large  (15 Holes):  15 dolls + 10 bells (9.84*12.99inches)
Details: