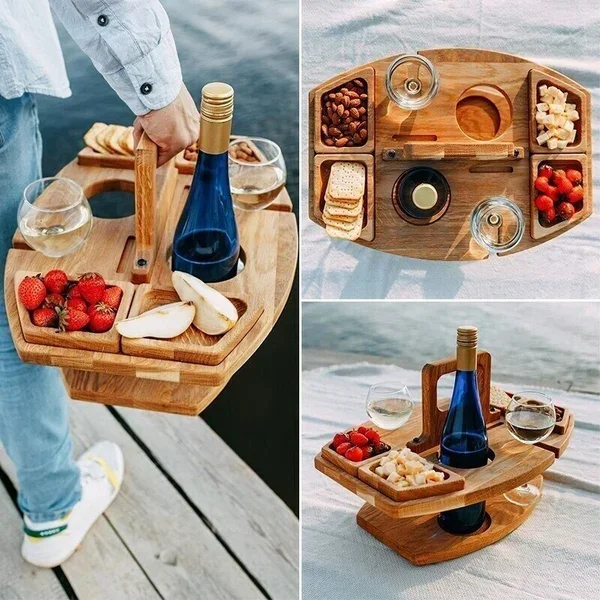 Have you been looking for a portable compact table that can hold snacks, wine glasses, and a bottle of wine stably? A wine picnic table is your best bet.
Perfect for romantic dinners, picnics, outdoor concerts, and winery days. Use indoors to create special moments like breakfast in bed and treats by the fireplace.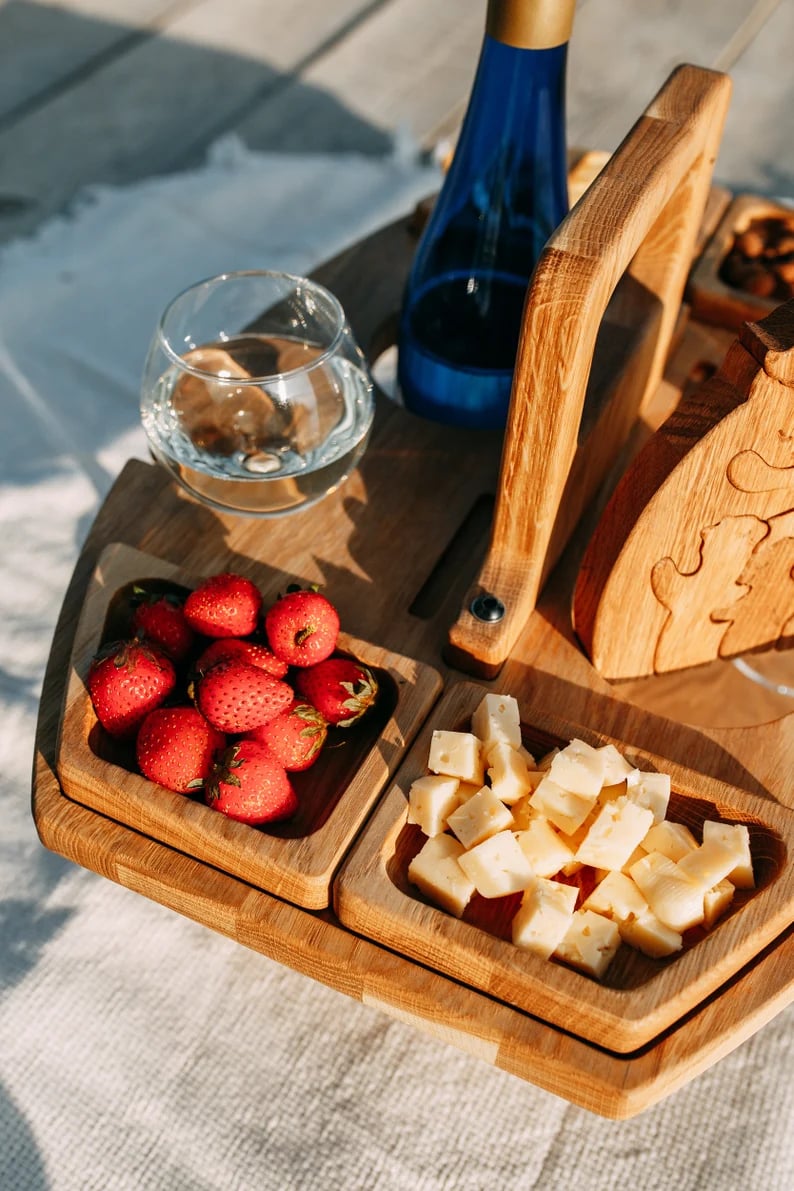 Made of solid wood with a beautiful grain, this wine and cheese serving tray feature 4 removable trays to hold cheese, meats, fruit, and other foods. Cleaning is easy.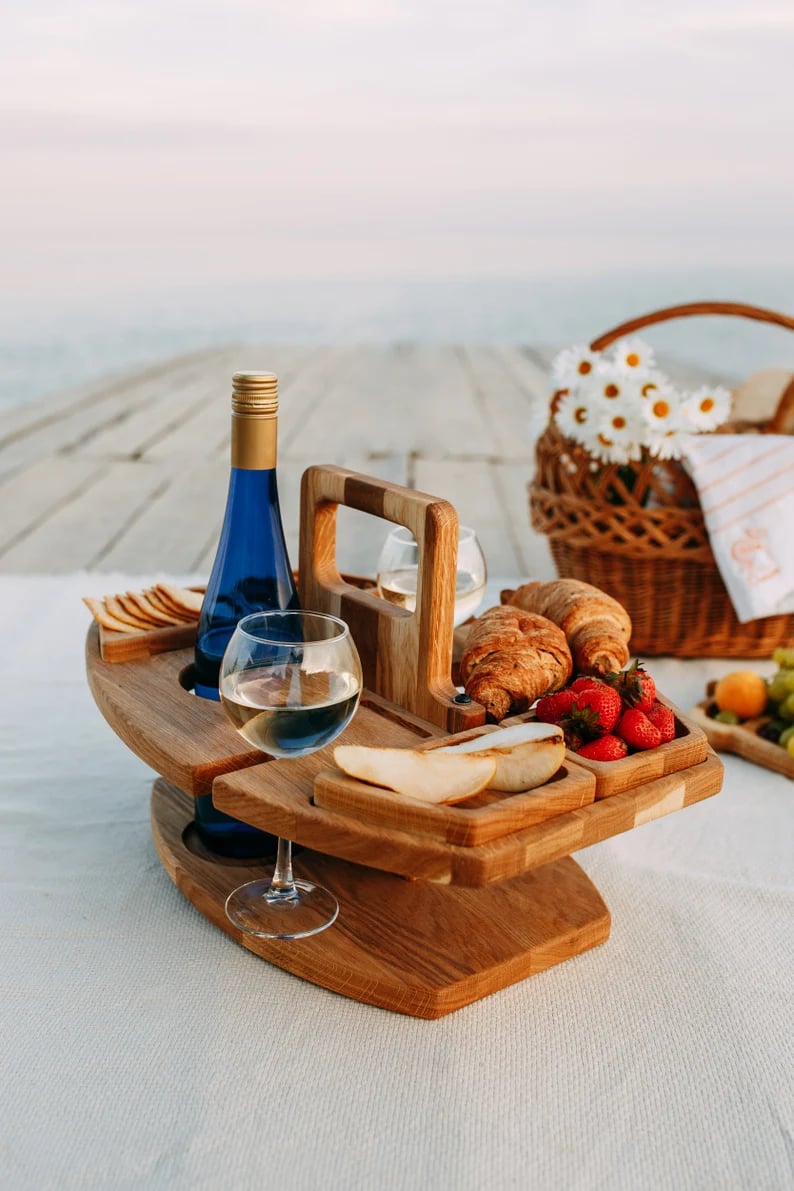 The table design features a handle. Holds 2 wine glasses and 2 bottles of wine. A handmade folding wine table is an accessory that will surprise your guests with the exquisiteness of serving wine.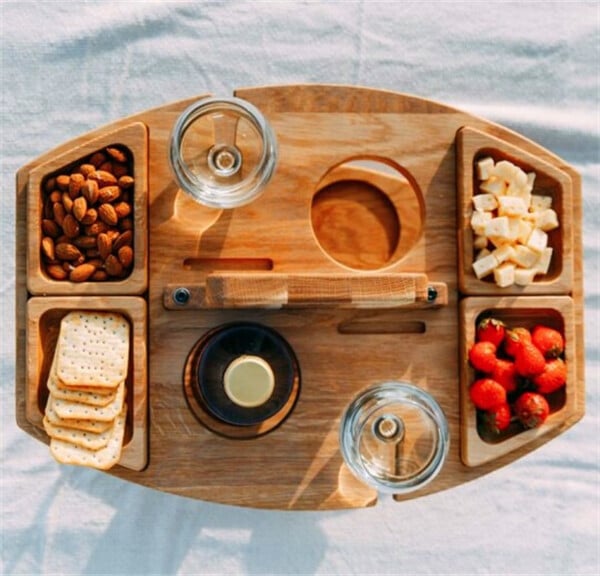 This rustic beauty is perfect for outdoor family fun, outdoor activities, romantic dinners, beaches, camping, and more.
Specification
Material:

Wooden
Size:

14.1*11.8*9.8