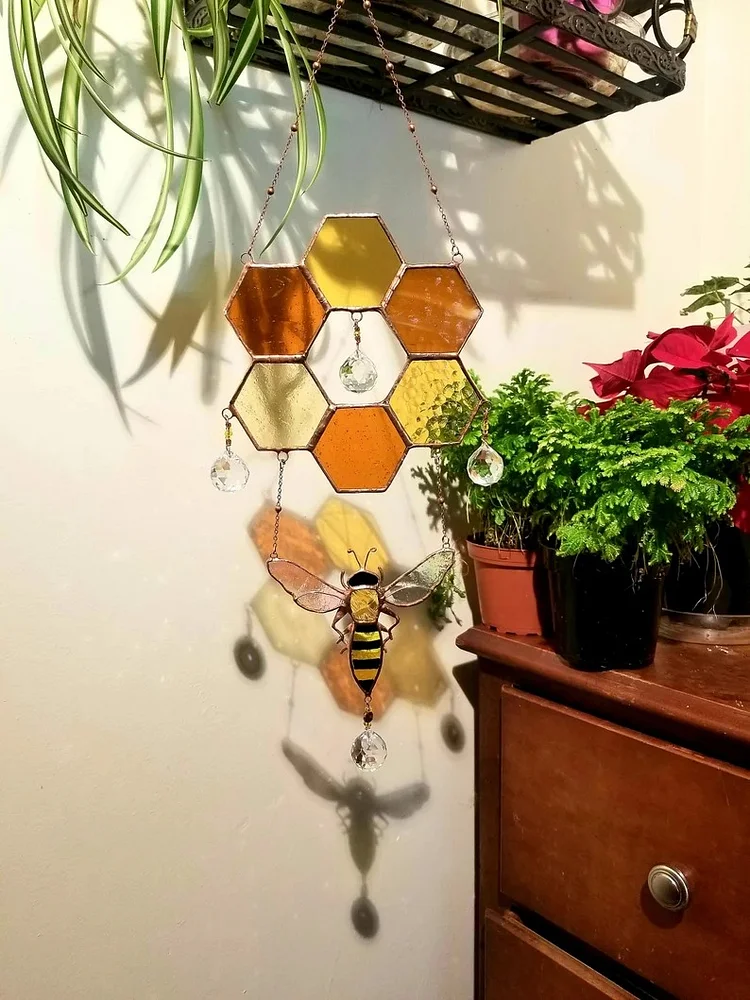 🐝This beautiful and eye-catching bee and honeycomb suncatcher looks absolutely gorgeous hanging in or near a sunny window, or a protected sunny porch!🐝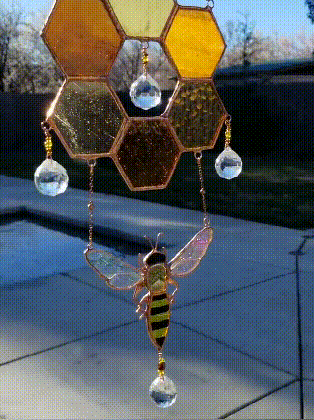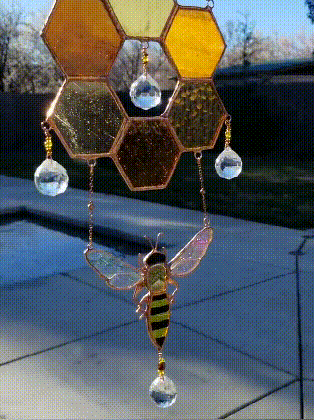 🐝Honeycombs can be propped upright or hung in the top corner of your window. At the right time of day, they cast a beautiful pattern of colors! 🐝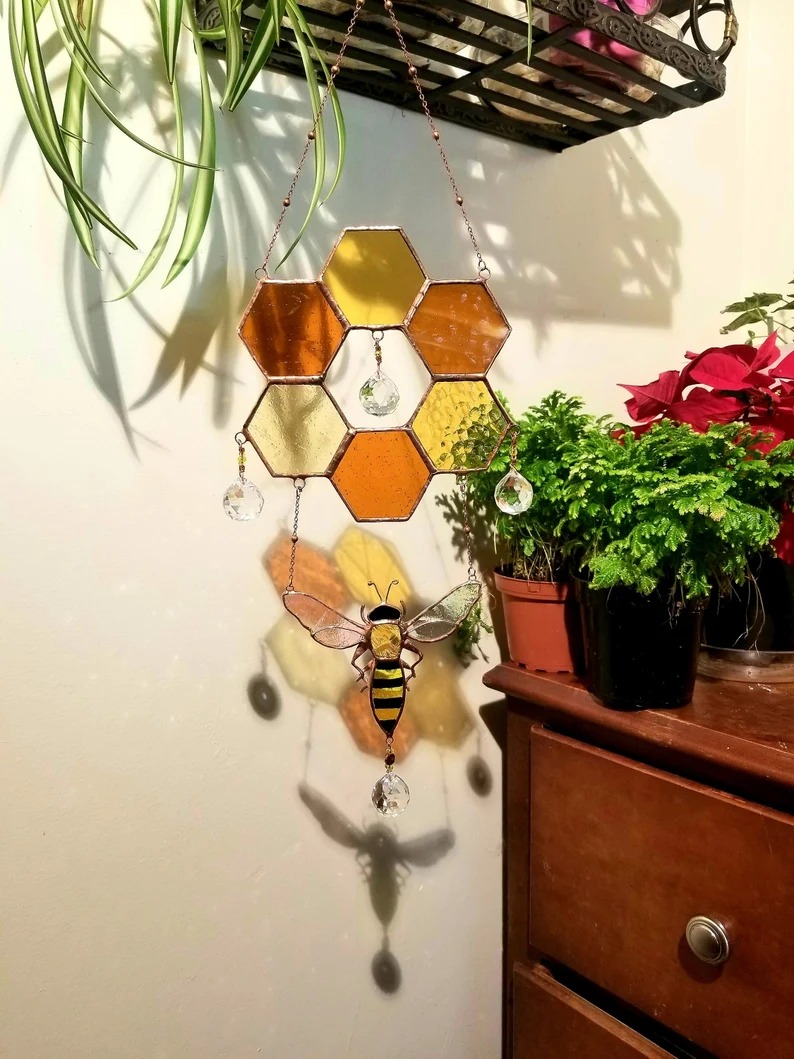 🐝【Bee Decoration Pendant】Our bee and honey hanging decoration features a queen bee and her two servants protecting the hive. Honey represents happiness and sweetness💖, and can remind us that we should do something to make us happy.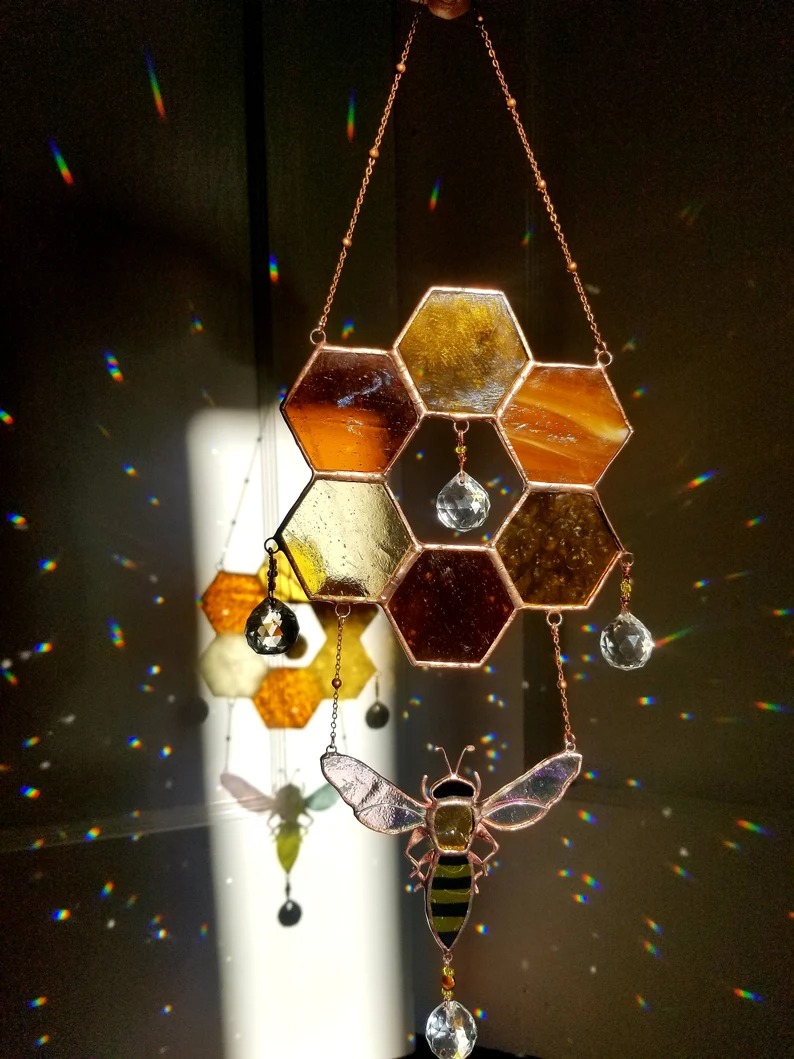 ⭐【Perfect Window Decorations】Bee Window Sunshades are decorated with bright colors, you can always see colorful patterns from the inside out to brighten your life.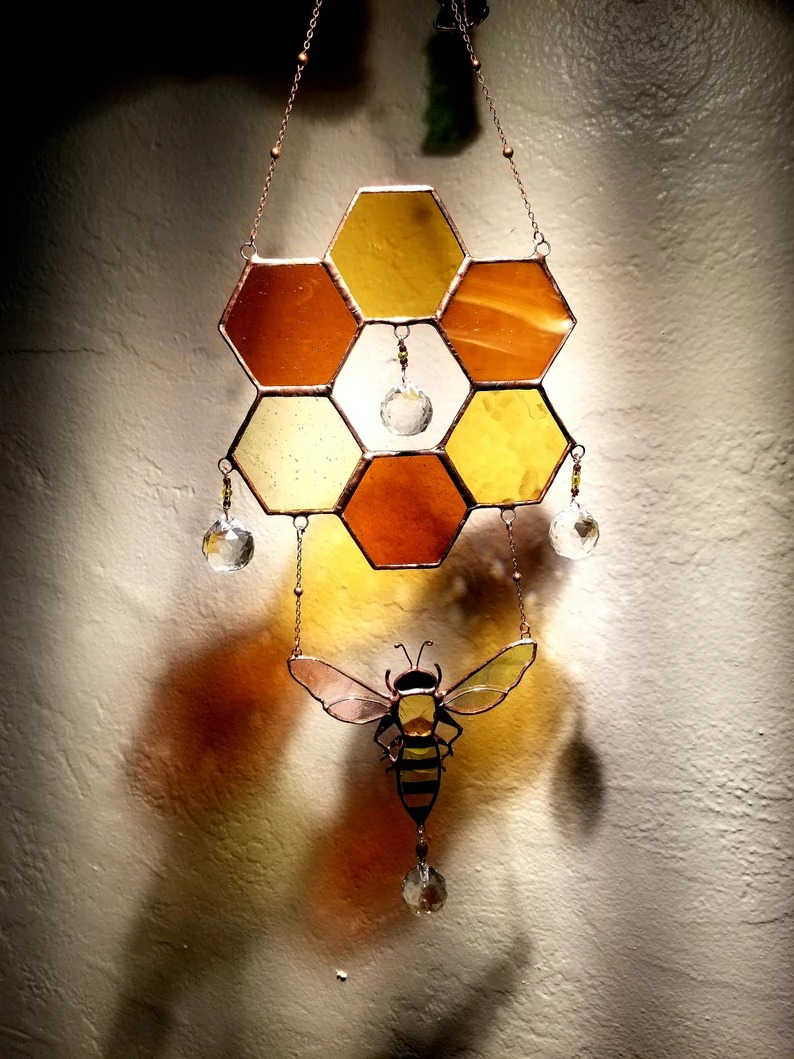 ⭐【Colorful transparent pendant】Made with metal engraving technique and transparent drip oil drawing, the transparent painted window sunshade shape will show a very good effect in sunlight, making the whole window look colorful.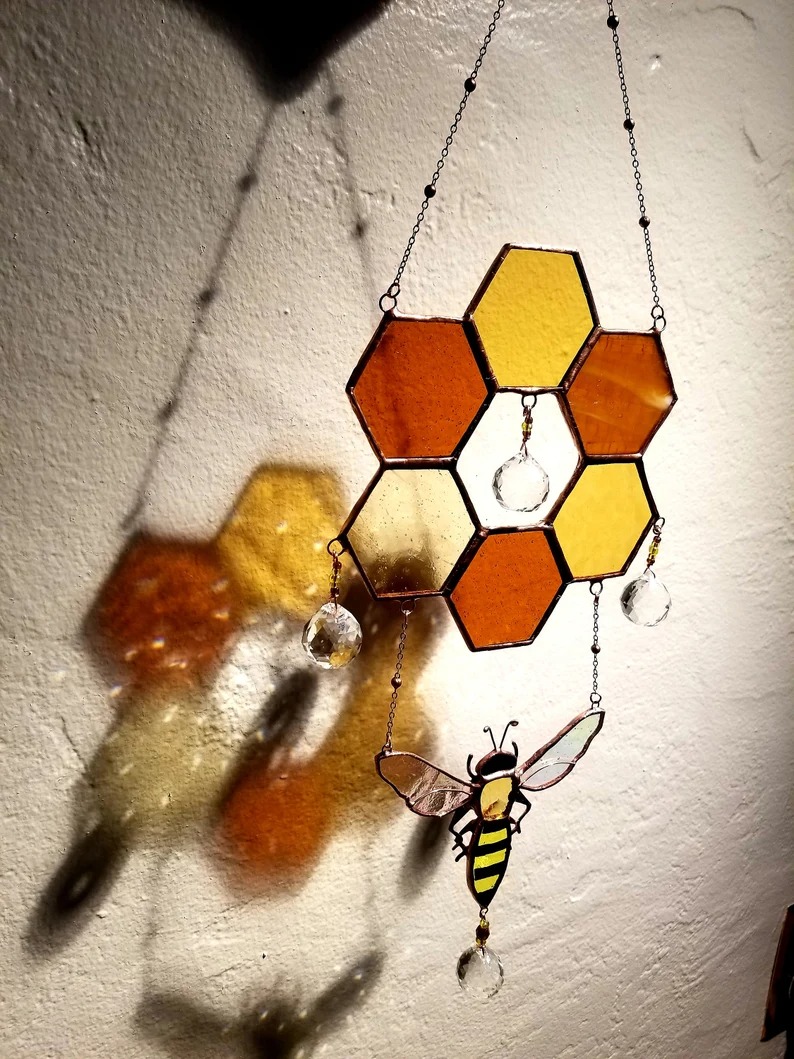 ⭐【Easy to hang】 The honeycomb decorations have metal chains already installed. However, hooks are not included.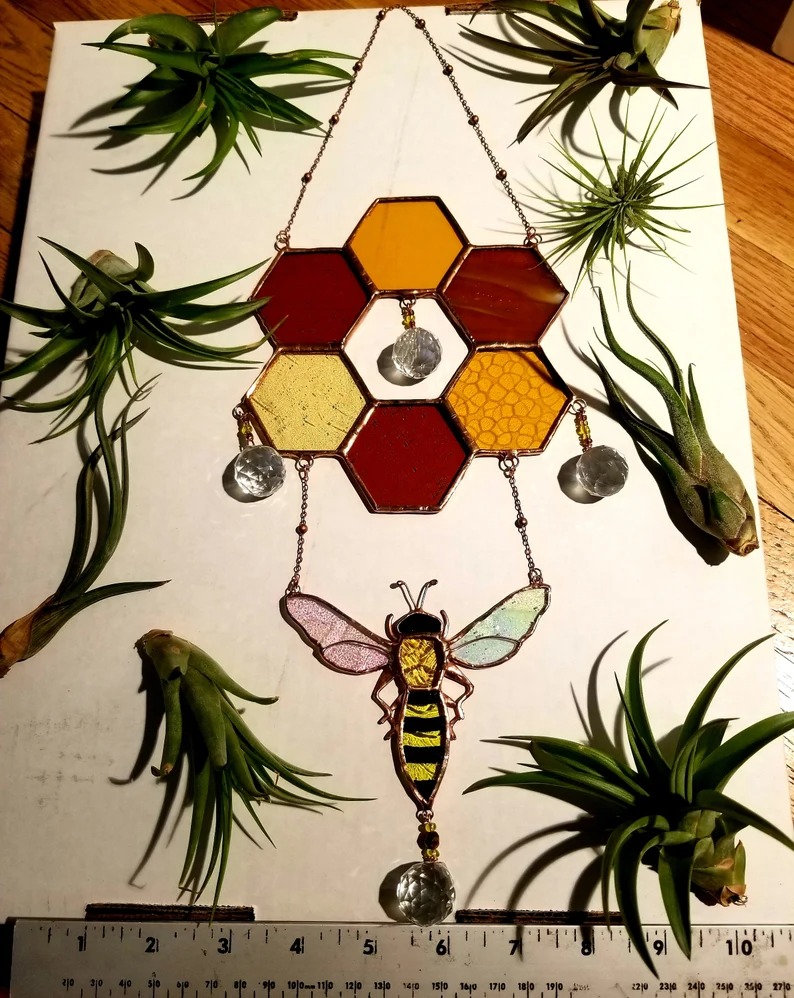 Material: Alloy
Size: 16*5*1.5cm