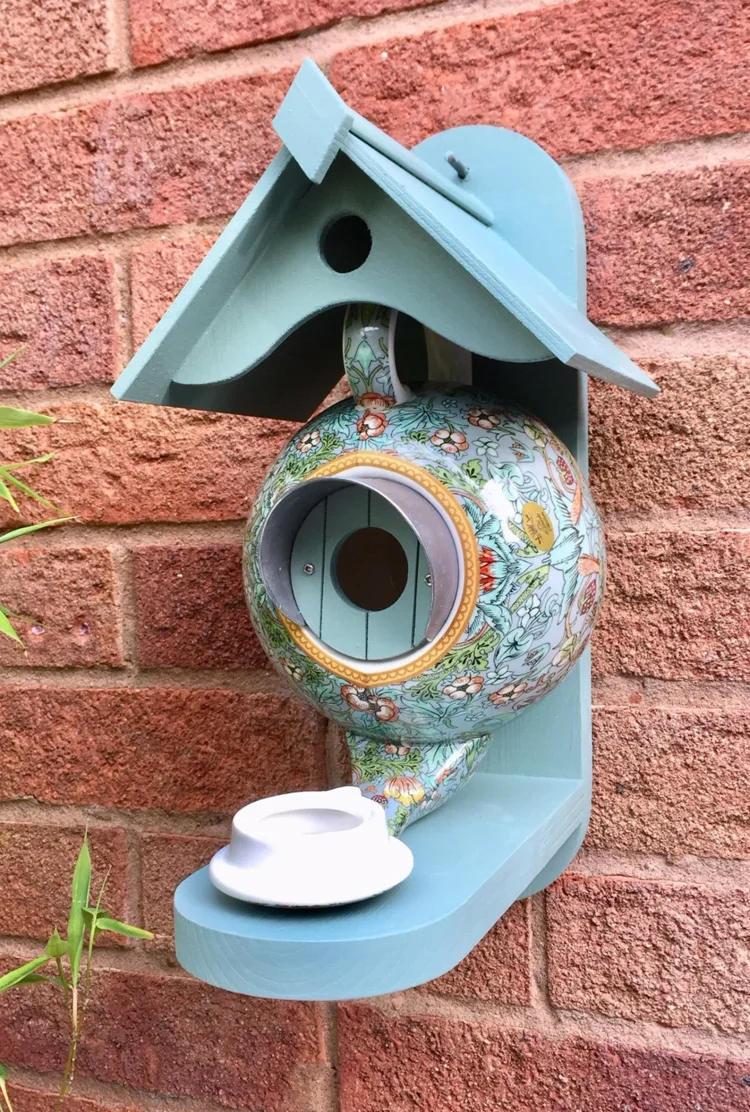 🌸This Beautiful Teapot Birdhouse is ideal for any garden large or small. It is a lovely feature to add to your garden, with the enjoyment of having a lovely patterned Teapot of your choice too.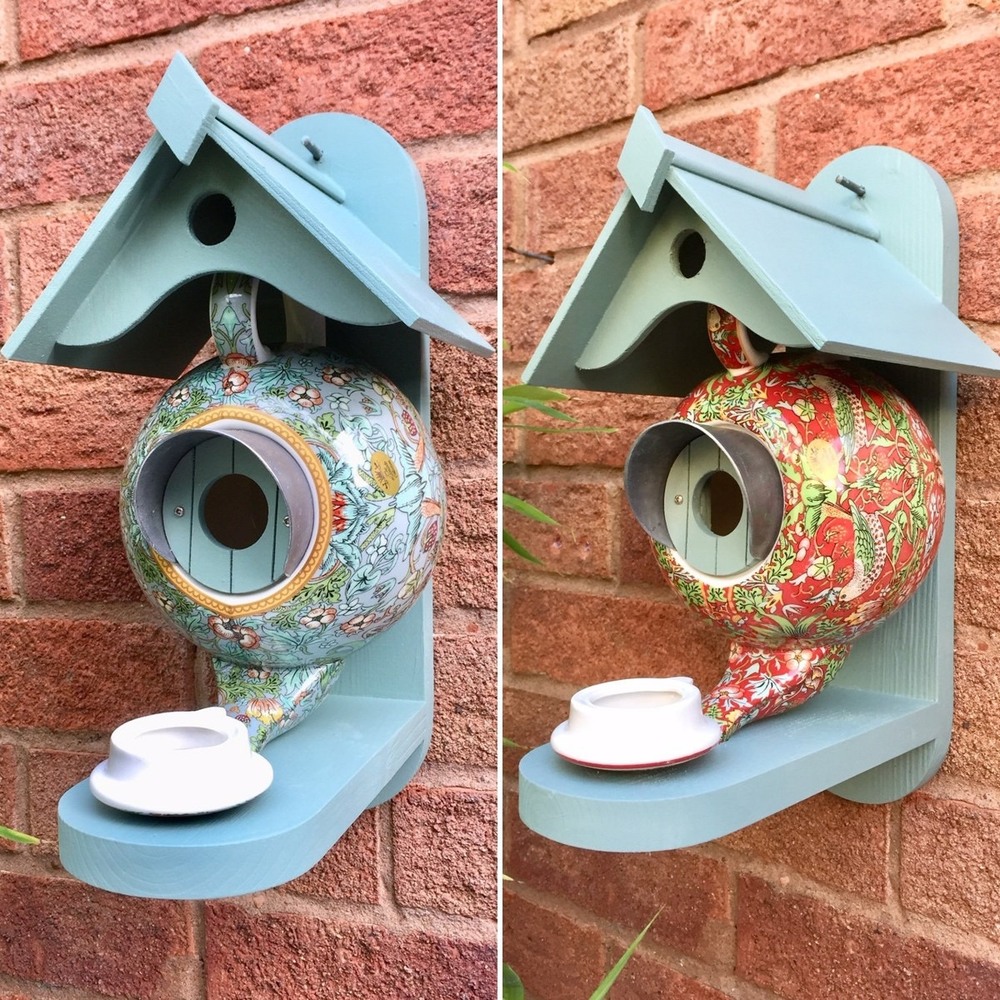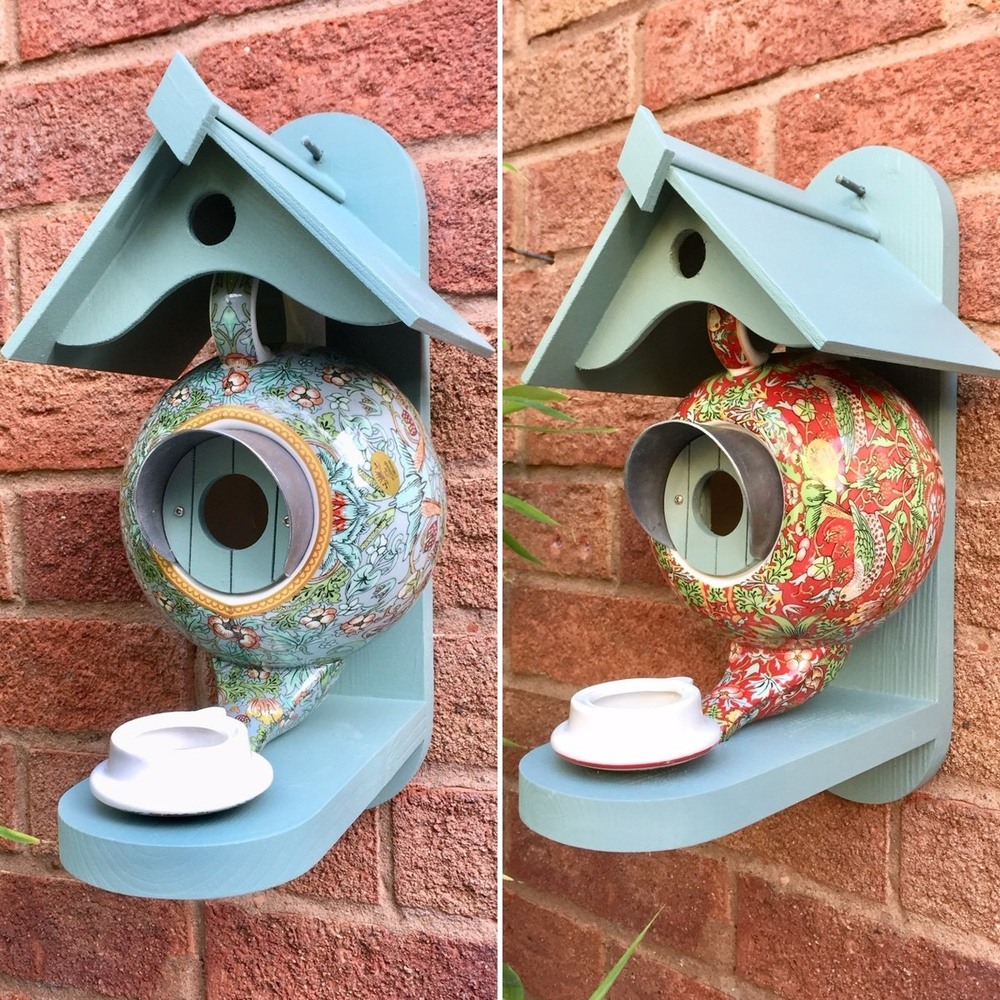 🌸This Small Teapot Bird Feeder is handcrafted and hand-painted and is made to order. If you need the item by a certain date, please let us know when ordering or send us a message and we will do our best to get it made and sent out to you for that date.
🌸We have used a New Medium Lesser & Pavey Teapot which has the 'Strawberry Thief' pattern in Teal or Red by William Morris on a Green Wood Frame with a Roof.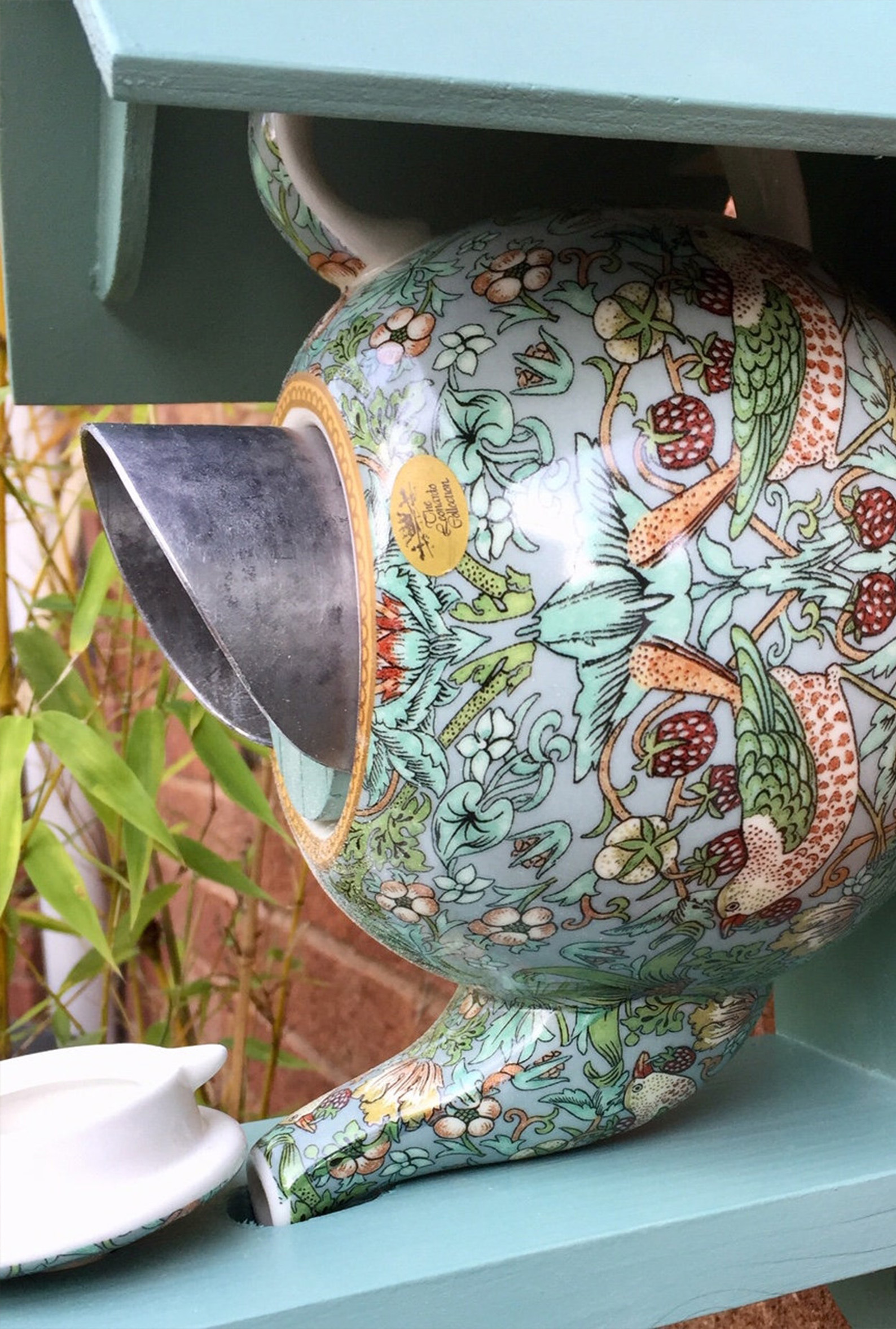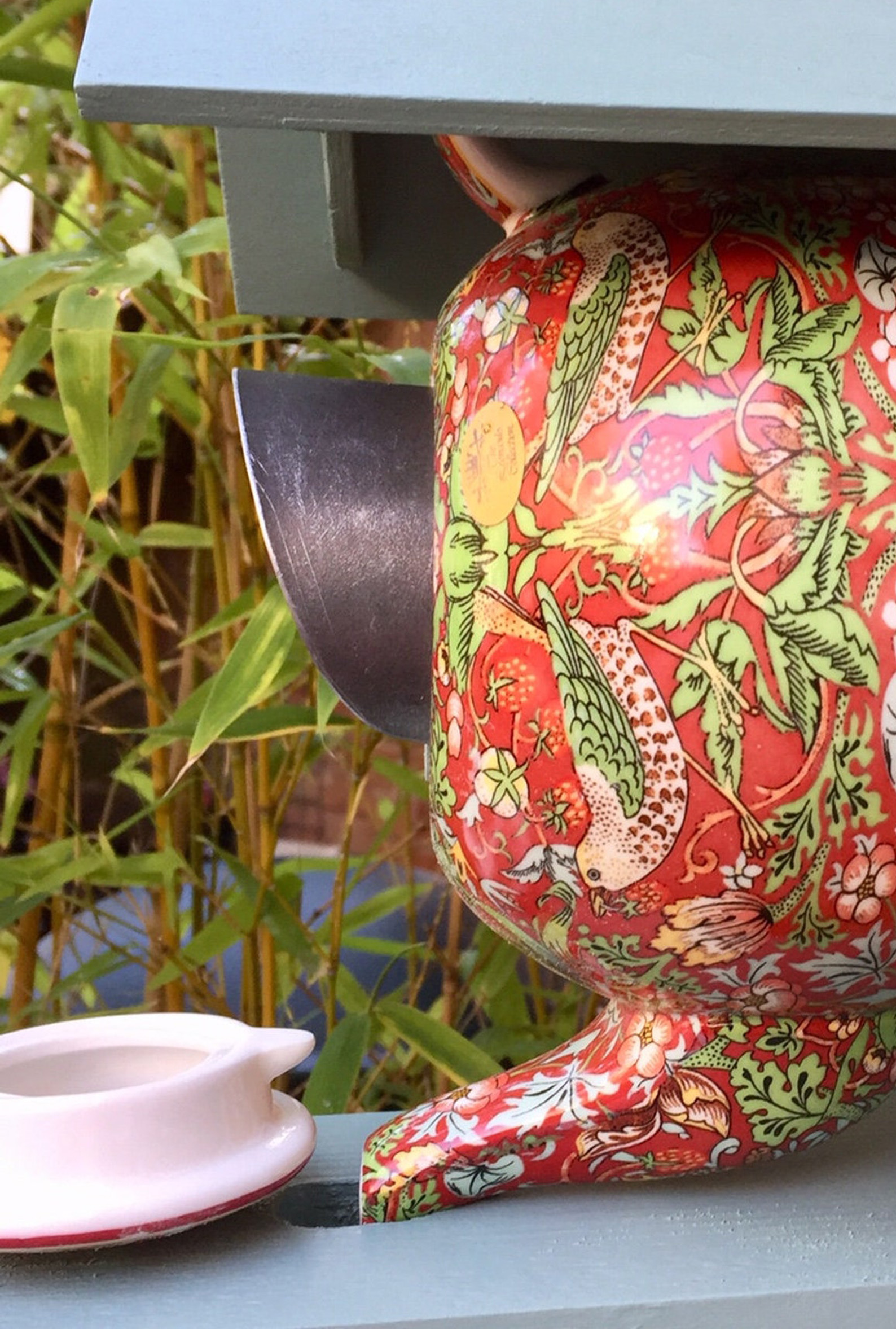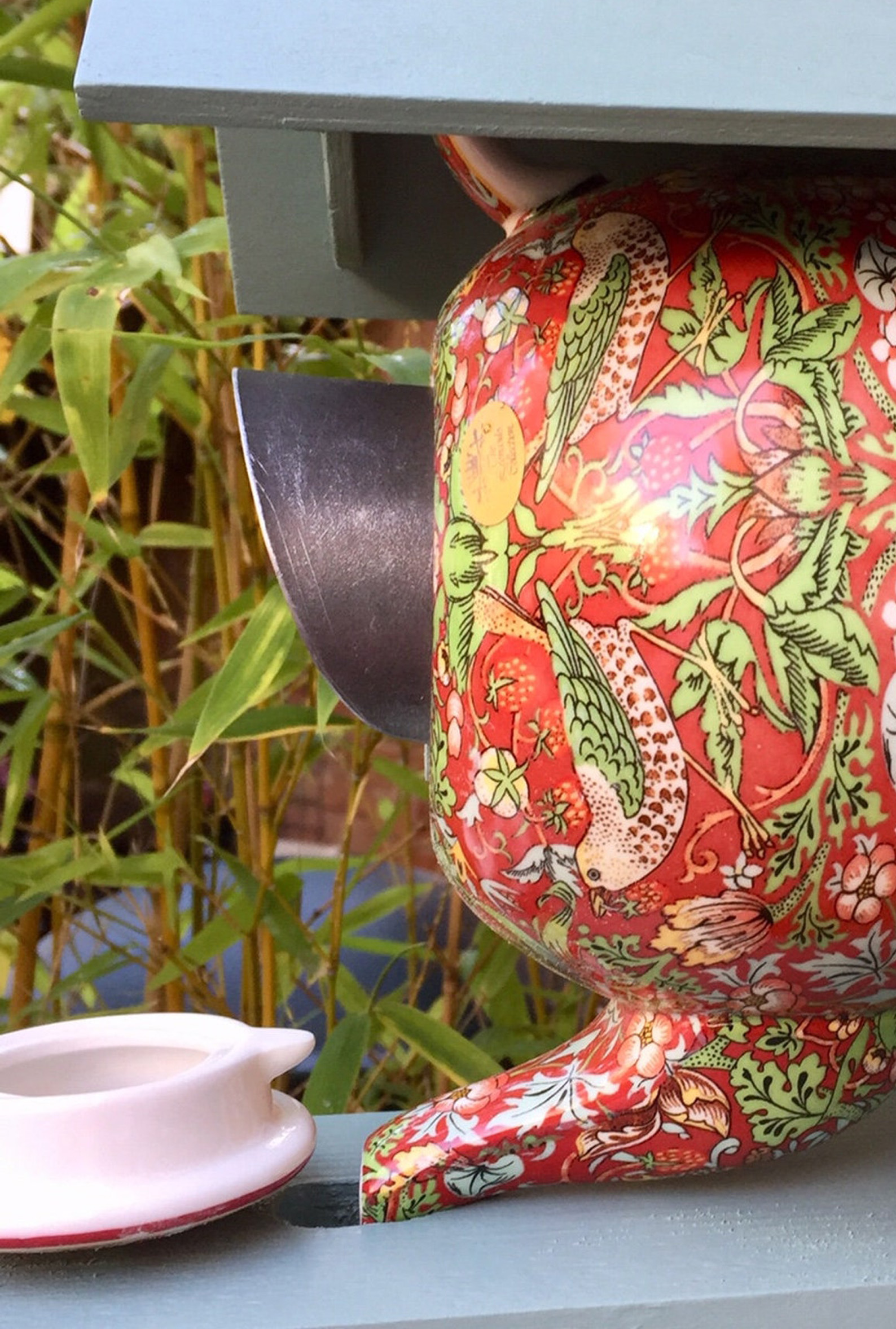 🌸We have added 2 small stainless steel (rust-proof) screws to the front panel so the panel can be removed for cleaning.
🌸This Beautifully Handmade Medium Teapot Bird House with the Lid as a Feeder set on a Green Frame.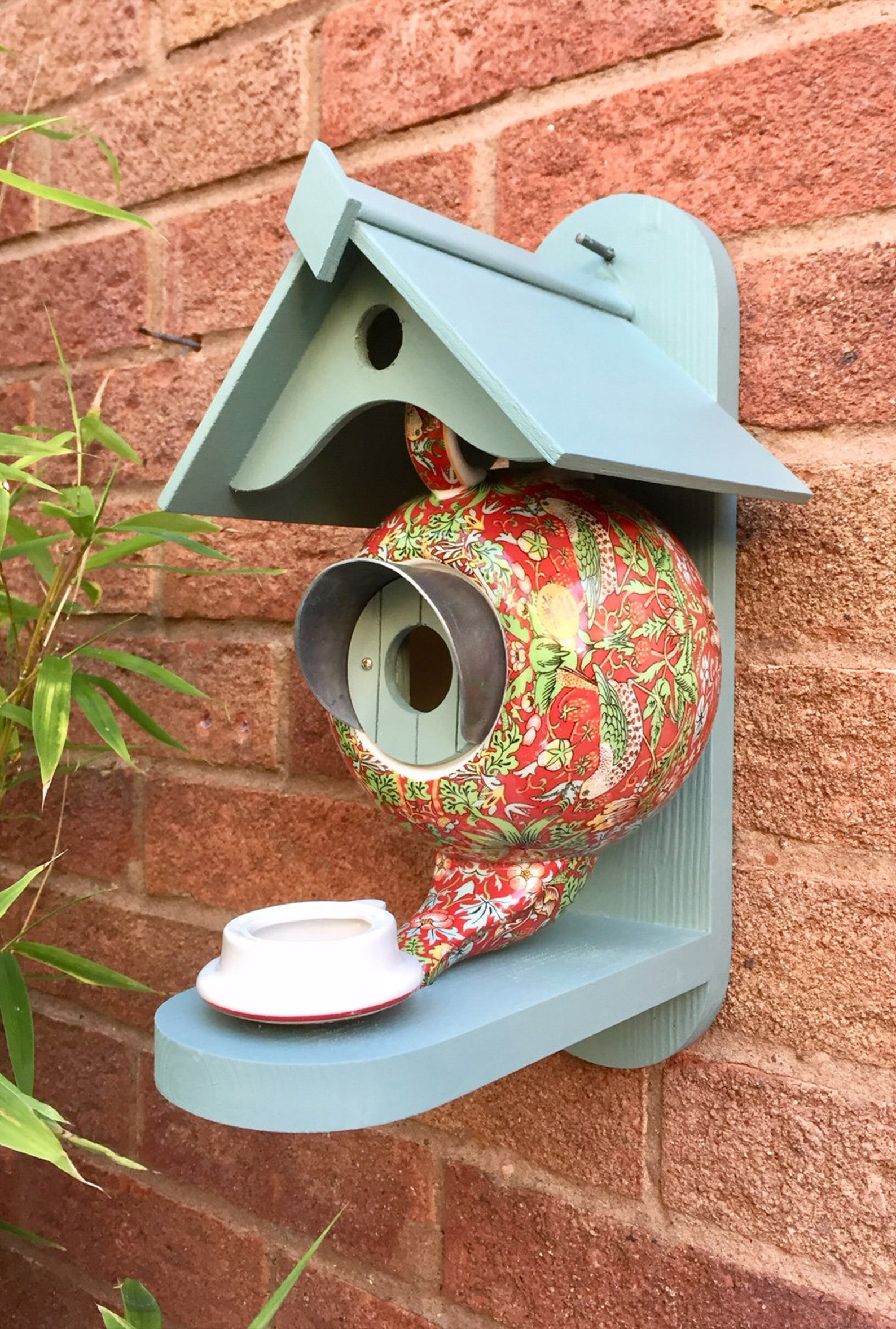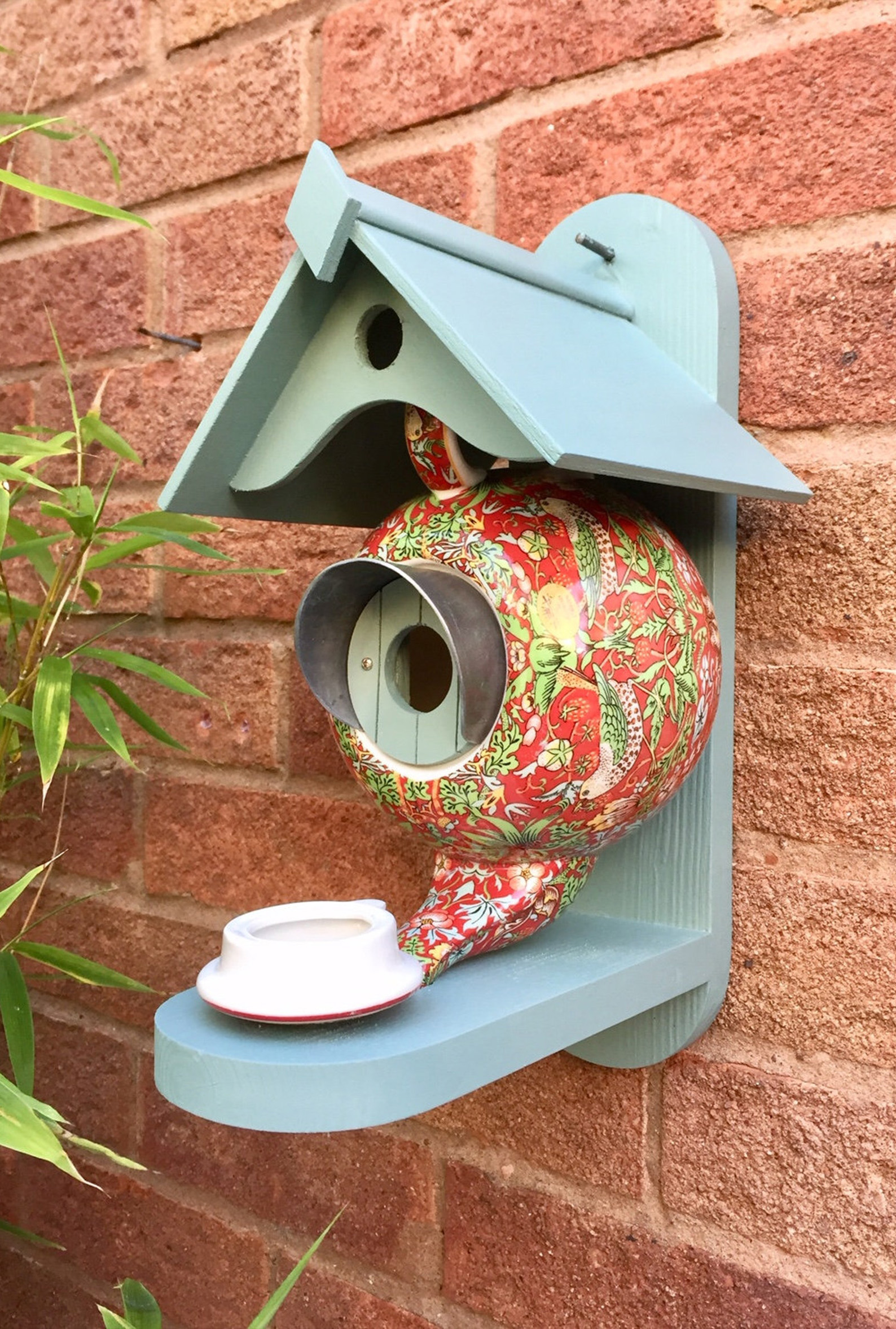 🌸It comes Fitted on a Green Wood Frame including a hole for the spout in the wood to make the Birdhouse look naturally part of the frame with a hole for the teapot lid to fit to be used as a Feeder and a fitted Wood Front Panel with a bird hole.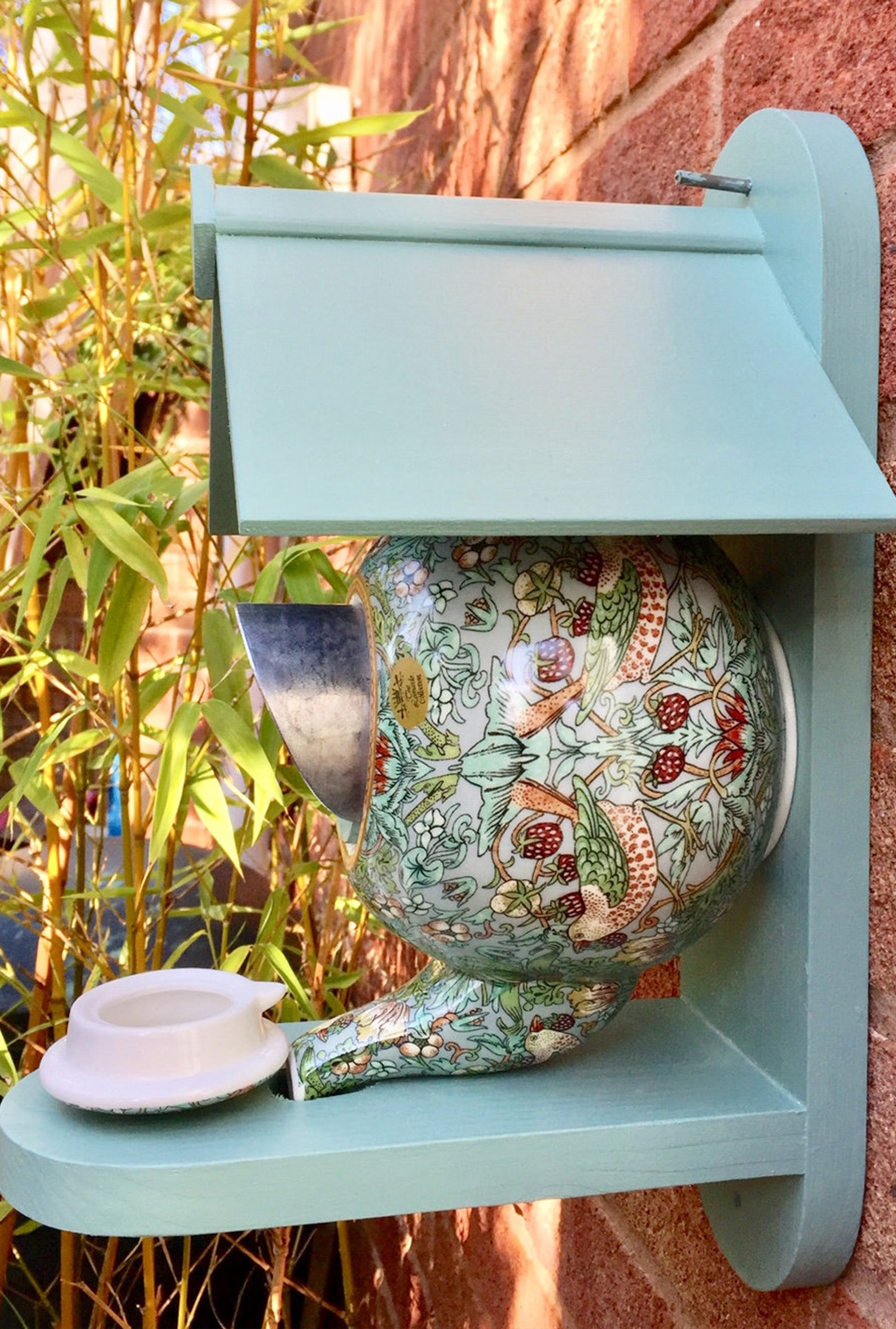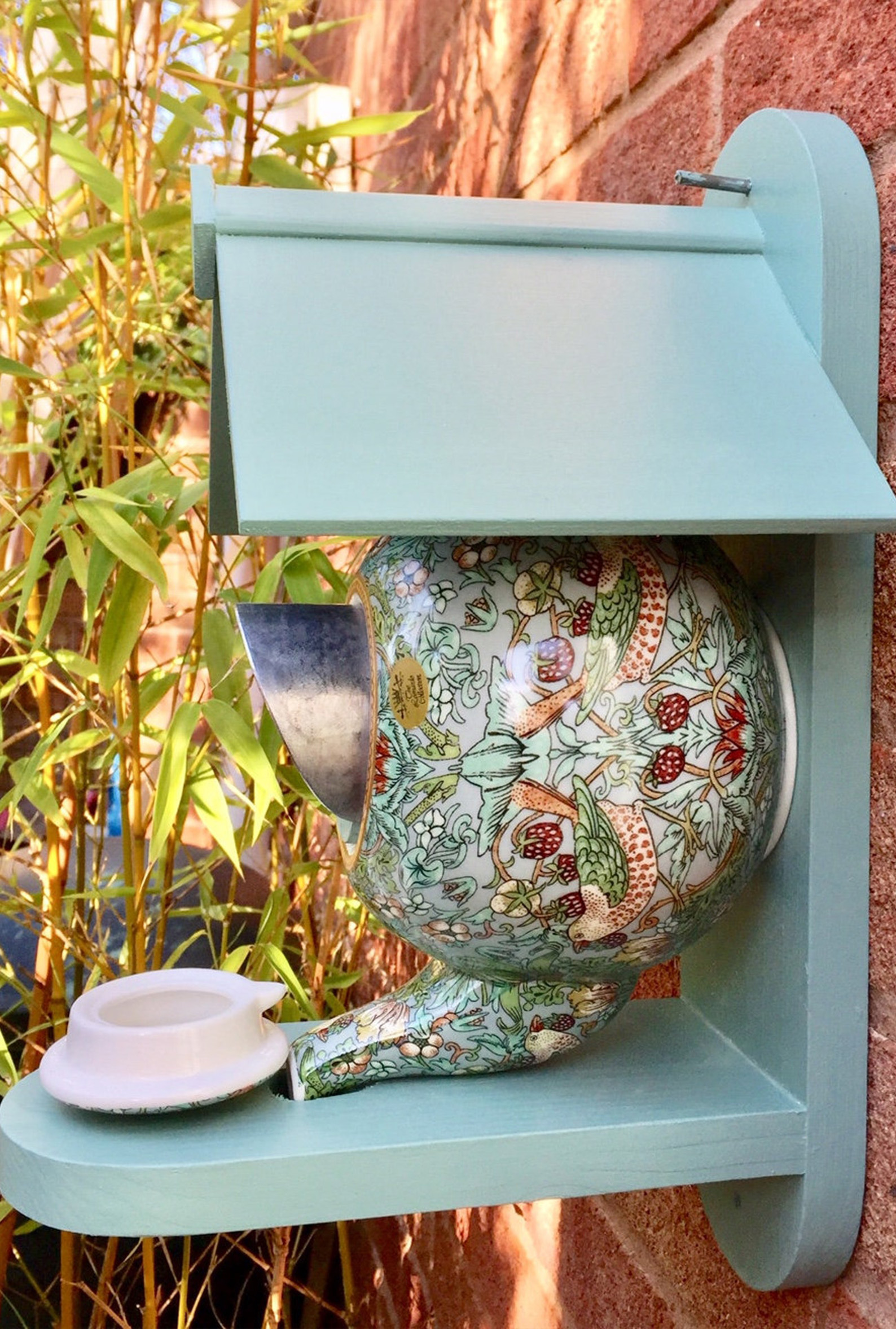 A Lead Peak to help protect it from the rain.
The wood Frame has 2 pre-drilled holes to hold it in place on a Sheltered shed, building, tree, or wall.
The dimensions of this Teapot Birdhouse are 22*9*13cm.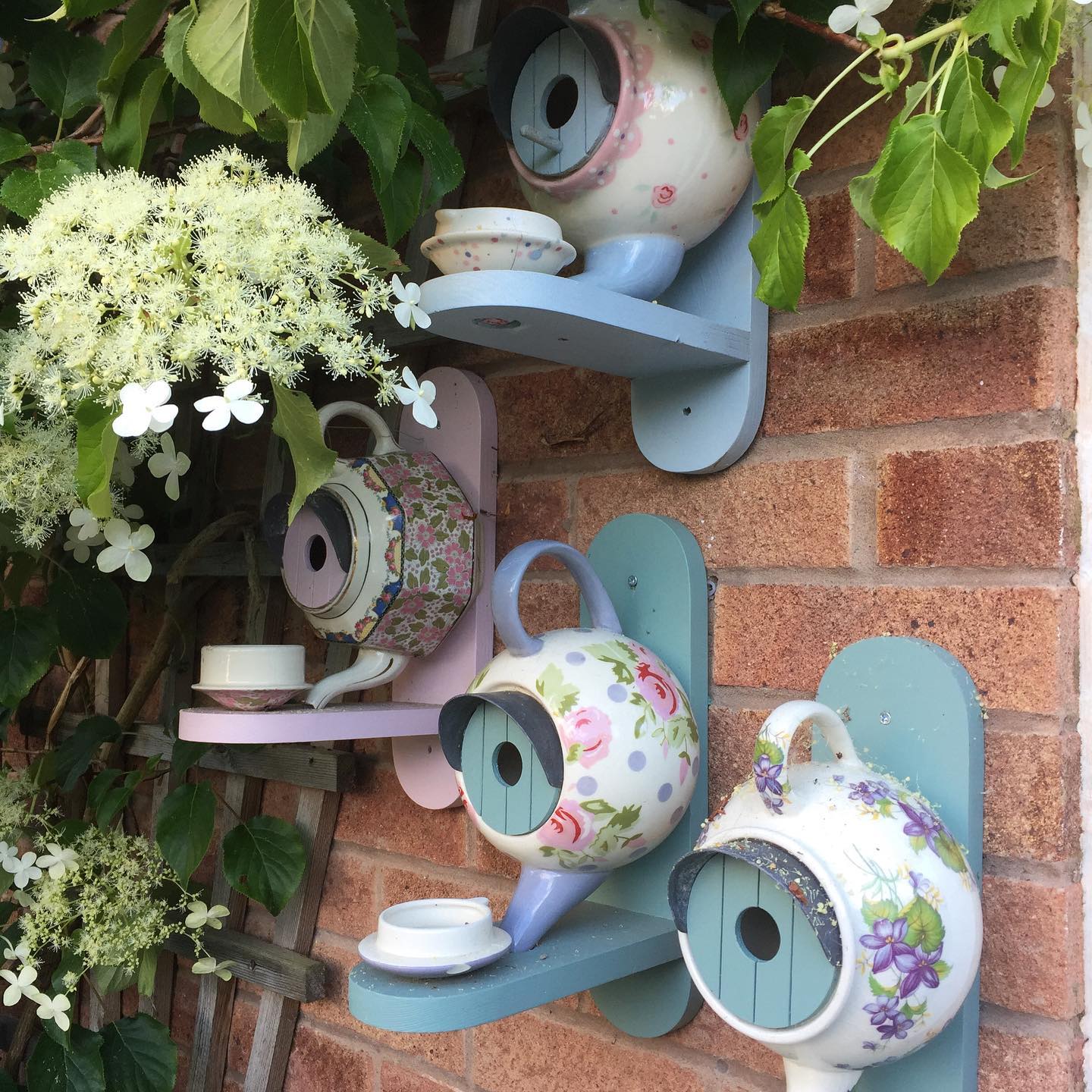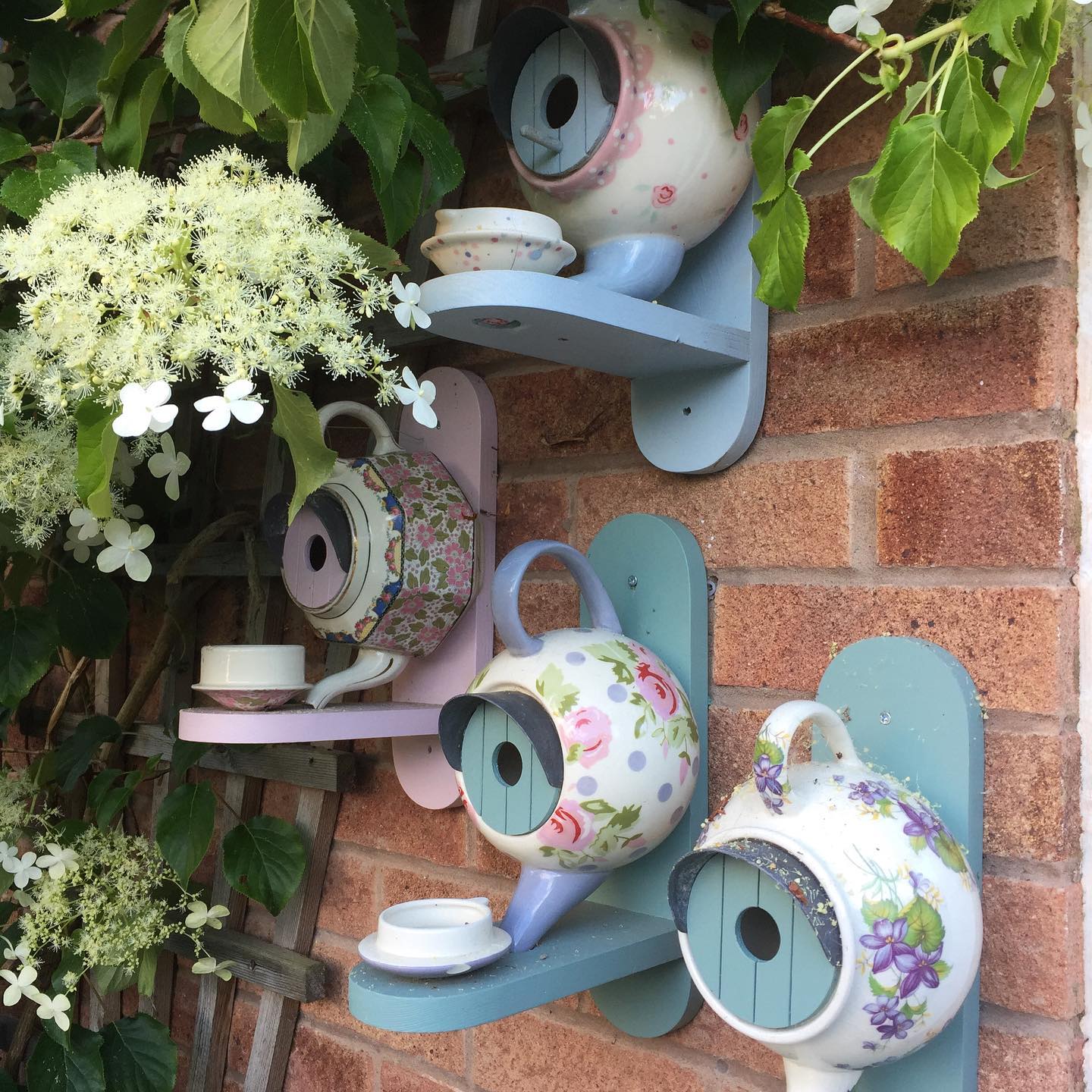 Every order comes with:
1. Teapot Birdhouse fitted to a wood Frame
2. Two screws and raw plugs (there are 2 pre-drilled holes in the Frame already made for you.)