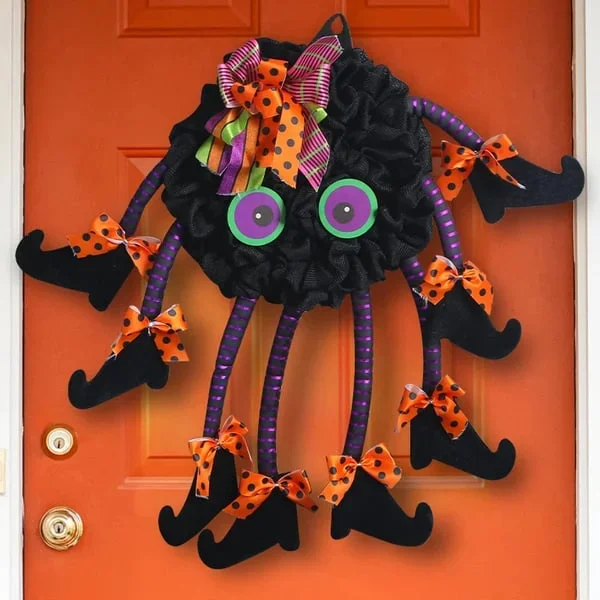 Halloween is coming!😀Bring your front door some happiness.
🎁Year Round Wreath for the front door. Never goes out of style. Will add charm and merriment to your decor!💝
🔔FINE CRAFTSMANSHIP
Our leggy witch wreaths are handmade by experienced workers. We value every detail of our products.
High-quality fabric, bright color, good quality.
✅Requires no special cleaning and maintenance, and can be used for a long time.
✨PERFECT DECORATION
👍 The leggy witch wreath looks absolutely gorgeous.
🌻Can be decorated all year round, regardless of season!
🎃APPROPRIATE OCCASION
Long-legged witch wreath for front door, garage door, fireplace, farmhouse... 🌳
🏠Whether you decorate indoors or outdoors, it stands out!
🎁MOST MEANINGFUL GIFT
Don't forget this will make a great GIFT for a Birthday, Housewarming, Halloween, Christmas or just to brighten up someone's day. 🎈