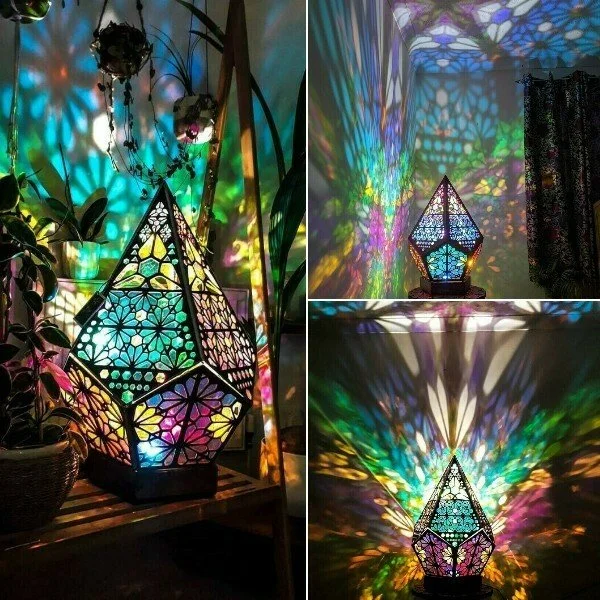 🌈🌈This beauty of a giant is called the polar star wooden floor lamp, it is our more extensive range of lamps and sister lamp to the Sunrise Lamp, the same in pattern and size but with a different color wave.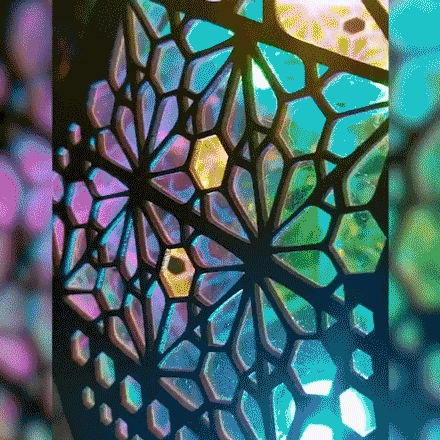 ⭐POLAR STAR FLOOR LAMP⭐
The projections are big, bold, and beautiful, covering your space with big blues, purples, and a dash of pink. This lamp gives the best colors waves and patterns due to its size.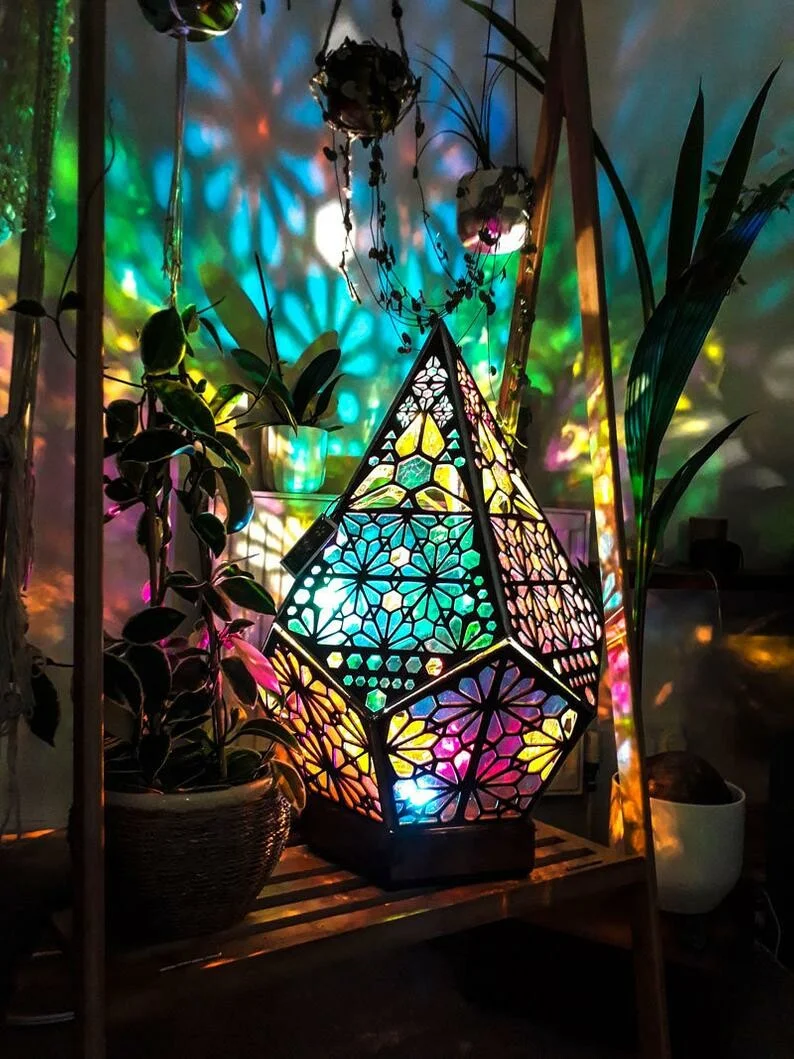 🛋✨We have used this at festivals for yoga tents, mood lighting as a backdrop for musicians, sacred spaces to meditate, and in our own 6-meter bell tent which looked beautiful. This will be the one for you if you have a large home with large spaces.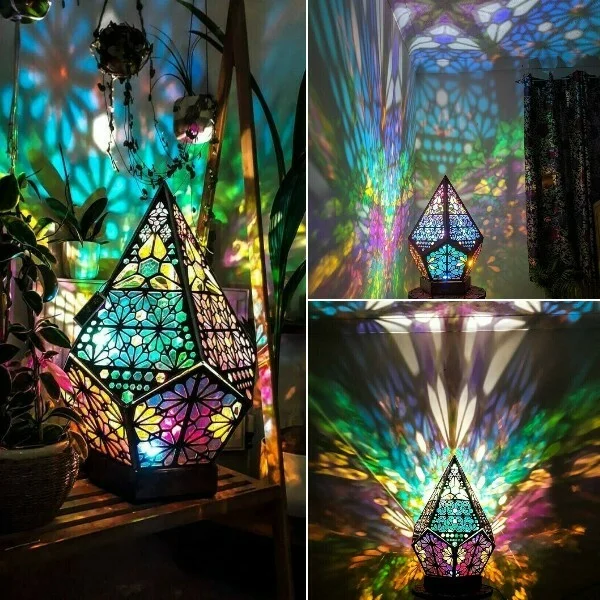 🌈When the light is turned on, its colorful lights are incredibly charming.
After turning off the lights, it is still so special. The retro bohemian style is very suitable for collection and home decoration.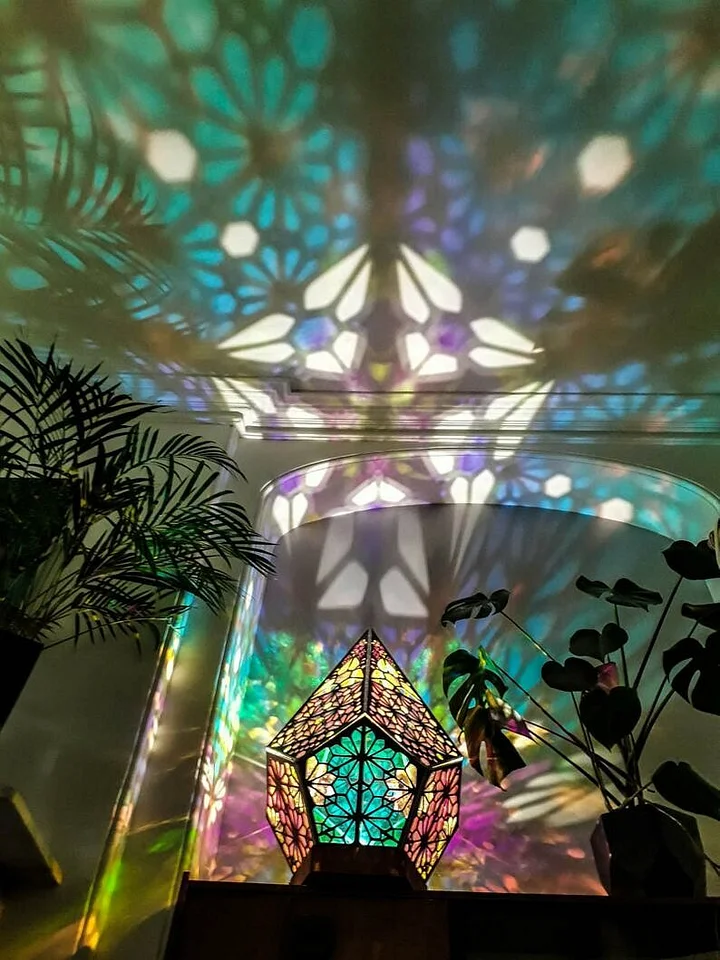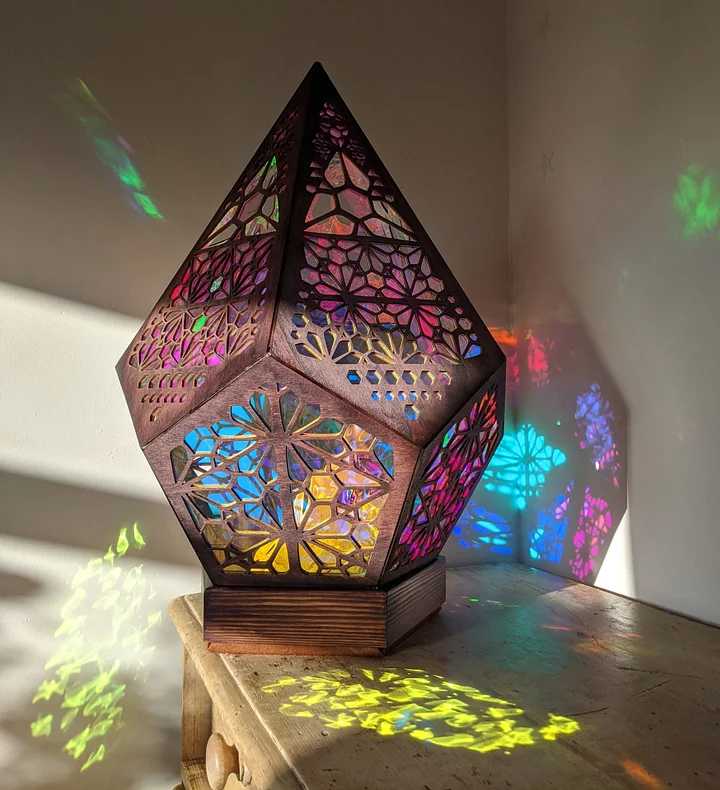 ✨CHARACTERISTICS OF THE LAMP
size:

18cm x 11cm x 11cm

Bulb type: LED (low energy)