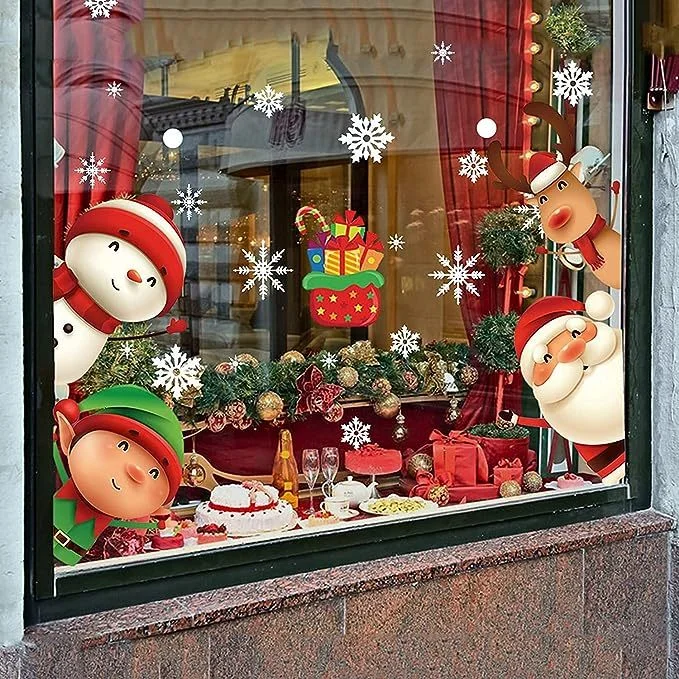 Transform Your Windows into Festive Works of Art with our Christmas Window Stickers Set!
Features:
Abundant Christmas Decor
This set includes 5 sheets of Christmas-themed window clings. It features classic designs like Santa Claus, a moose, a snowman, a child, and snowflakes.
Double-Sided Delight
These window clings boast double-sided patterns, ensuring visibility whether they're applied indoors or outdoors. Enjoy the festive spirit from both inside and outside your home.
Effortless Application and Removal
No adhesive is needed for these Christmas window stickers. Simply clean the surfaces and apply them with water. When the holiday season ends, they can be easily removed without leaving any residue or damage.
Festive Ambiance Made Easy: With a variety of charming patterns, these window clings enhance the holiday atmosphere, making your Christmas party and decorations memorable.
Specifications:
Material: High-quality PVC
Application: Suitable for windows and smooth surfaces
Removal: Leaves no residue or damage
Ideal for: Creating a festive atmosphere during the holiday season
Size
Set A
Set B
Set C
Set D
Set E