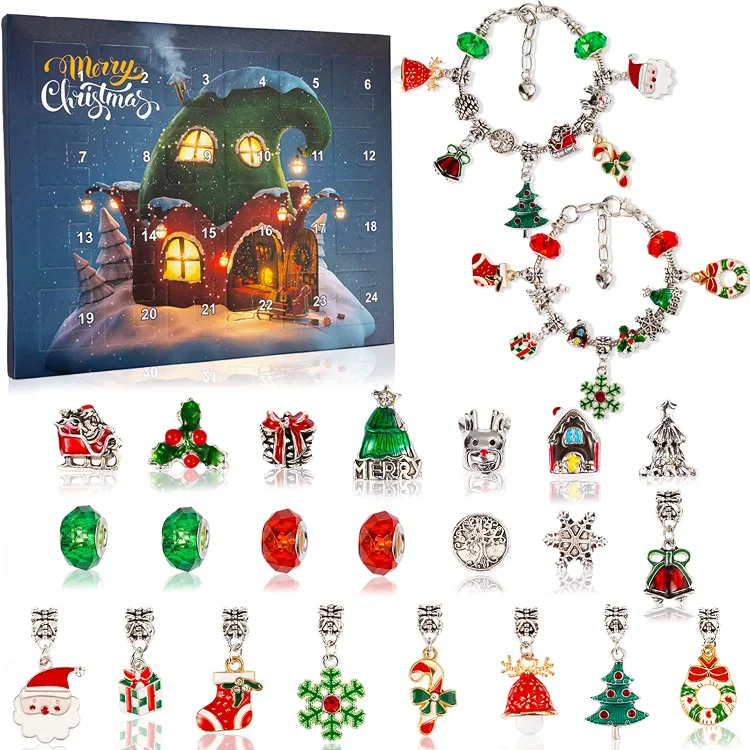 A wonderful Christmas advent calendar!  What's behind the door today?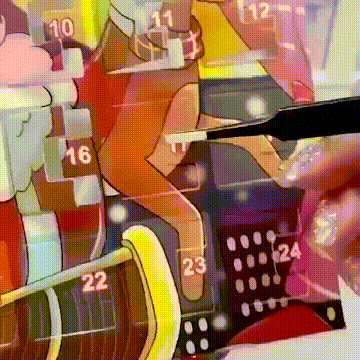 This advent calendar includes 22 DIY charm beads and 2 bracelets.
You can collect 2 pieces of charming jewelry by Christmas.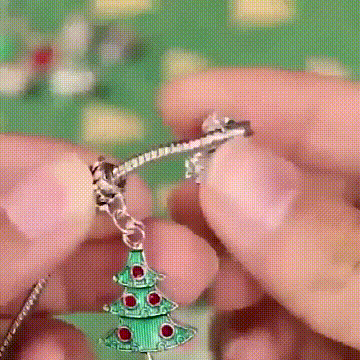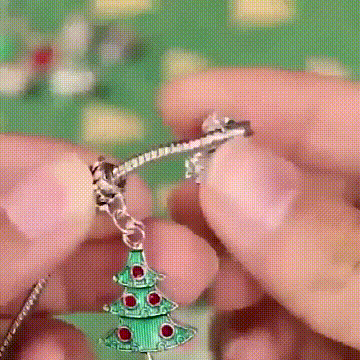 The advent calendar is an essential and traditional Christmas gift.
It allows children to eagerly anticipate Christmas without having to count down the days, as they can simply open a new door each day and discover a delightful surprise.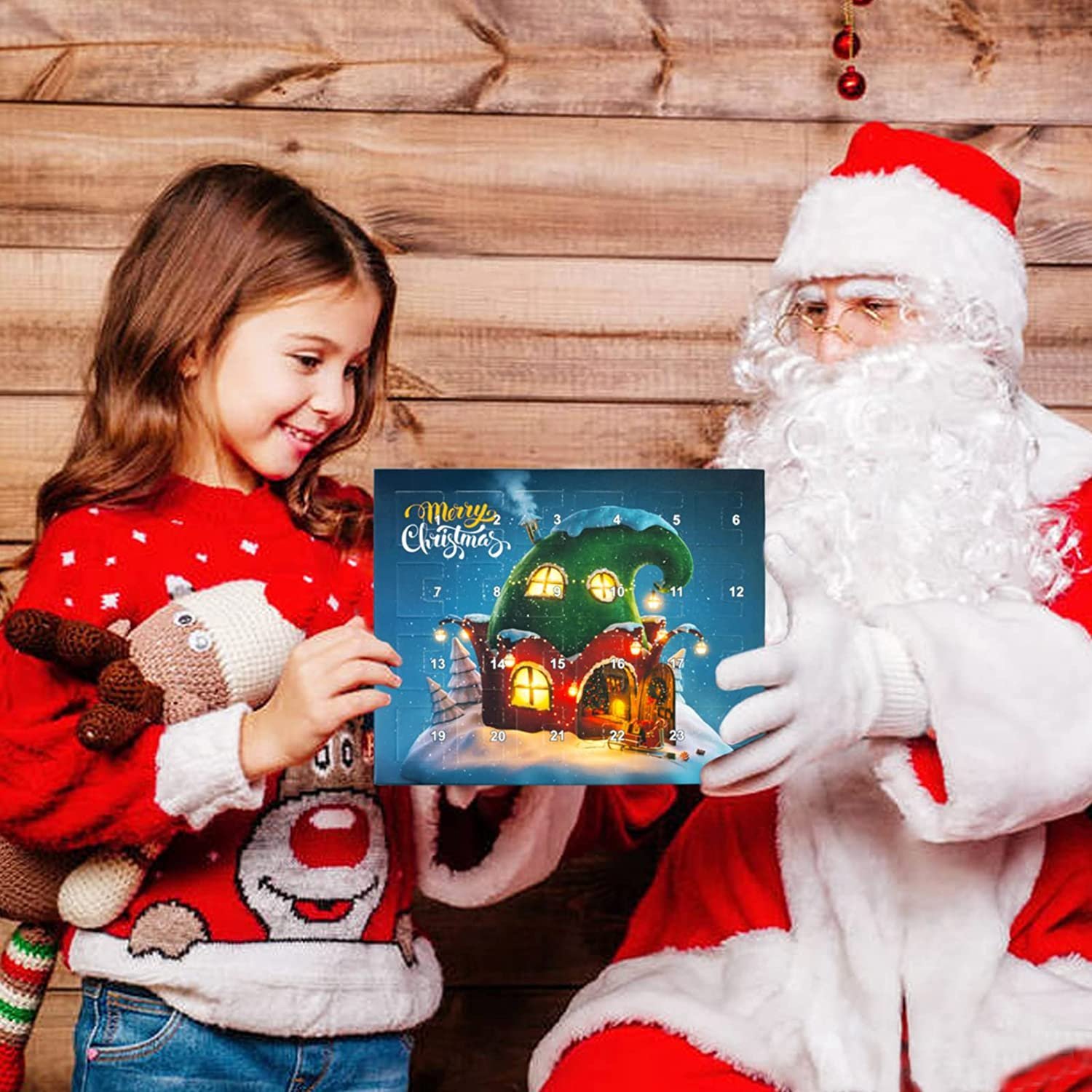 🎁【Perfect Christmas Gift】🎁
The advent calendar makes for a perfect gift, whether for yourself or a loved one. It adds to the excitement of the holiday season, signaling that Christmas is approaching and bringing with it a mixture of nervousness and joy.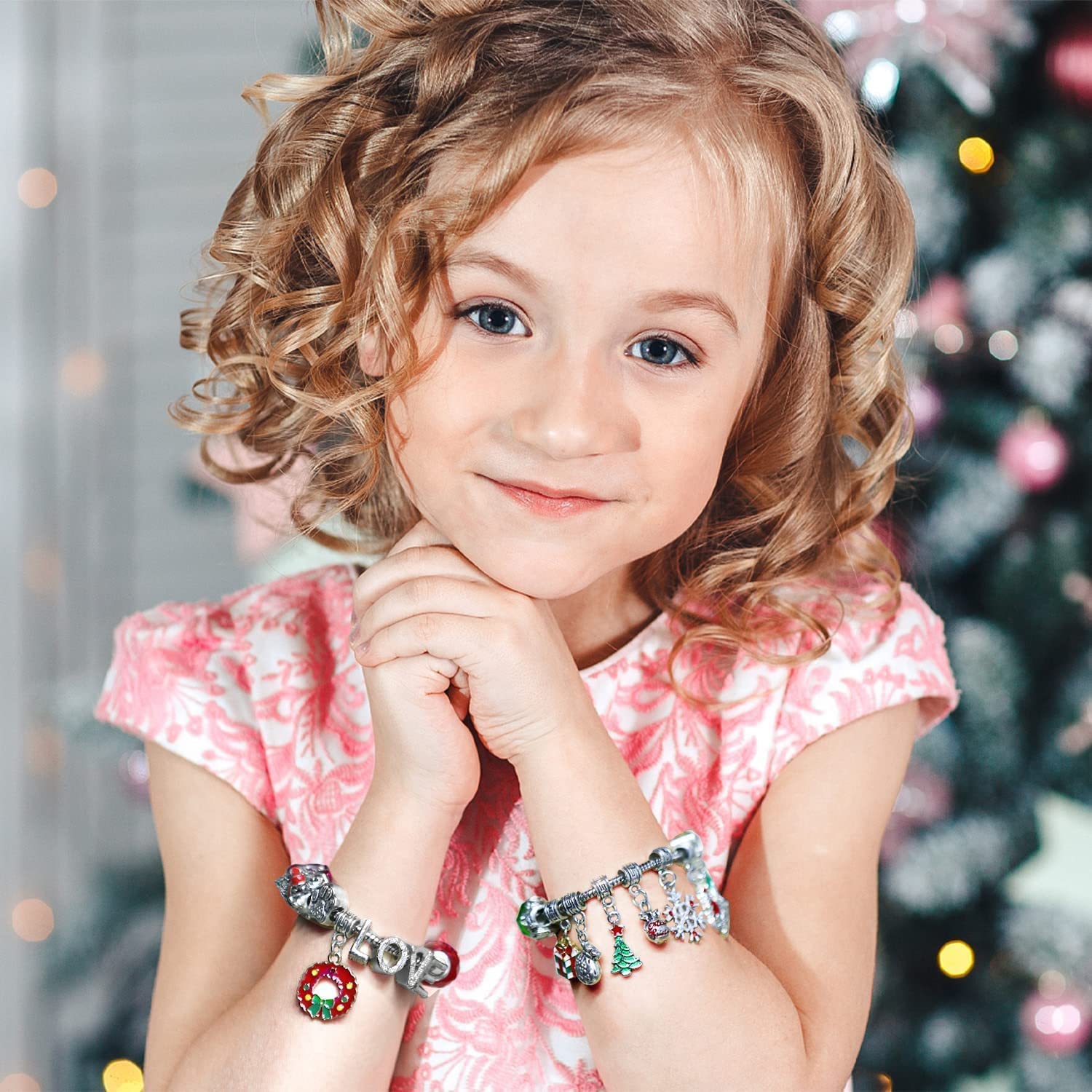 🎁【24-Day Countdown】🎁
The calendar digitally tracks the 24 days leading up to Christmas, with each date corresponding to a door that can be opened and closed to reveal a pendant.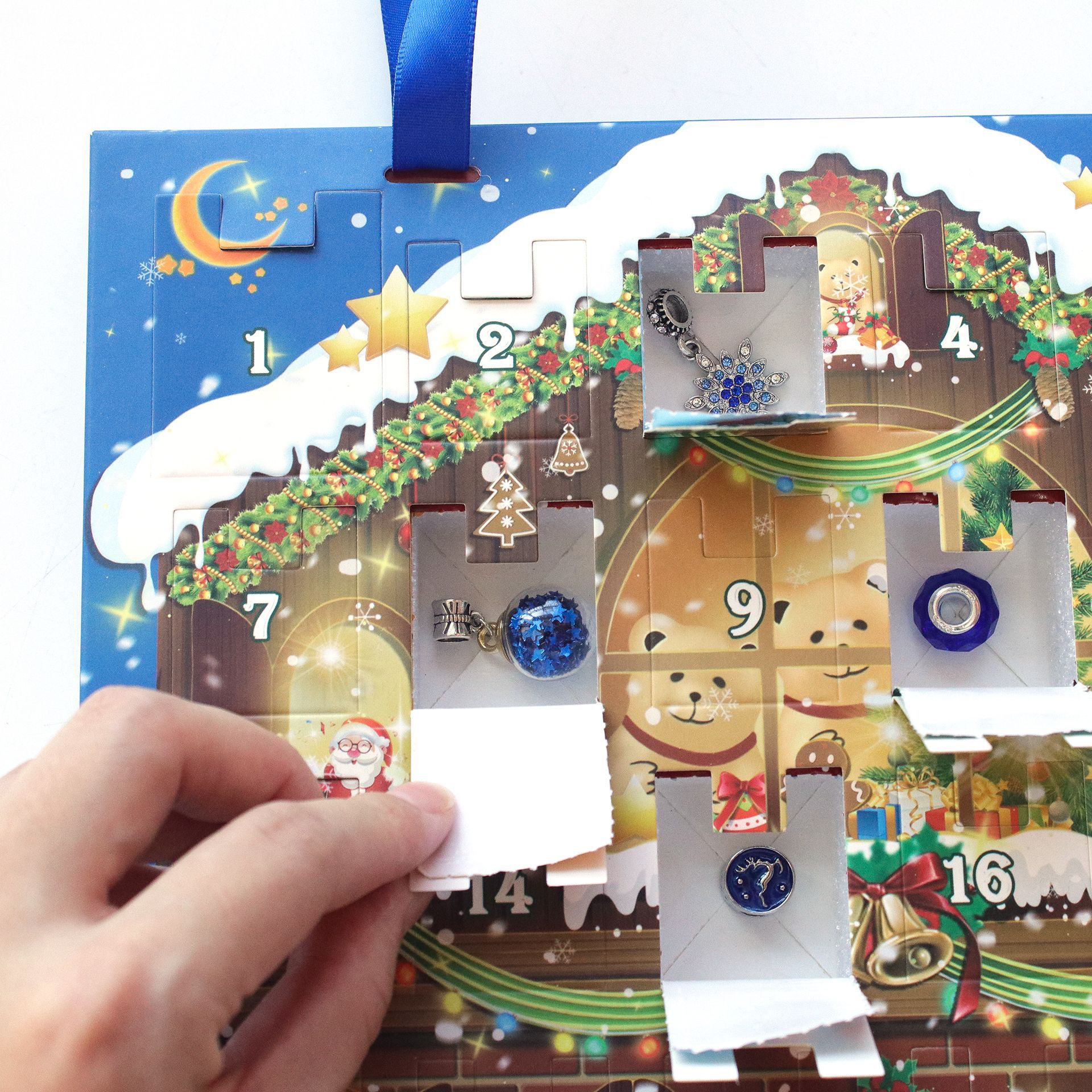 ✨Easy Christmas Atmosphere Setup✨
To create a festive Christmas atmosphere, simply unscrew the end cap, thread the beads onto the bracelets, and securely screw the end cap back on. No tools, glue, or mess are required, and the beads can be easily interchanged.
✨DIY Christmas Bracelets✨
This is an excellent choice for girls who enjoy making their own jewelry. It can be a fun craft activity for girls, allowing them to mix and match beads and dangles to create personalized and fashionable Christmas-themed bracelets.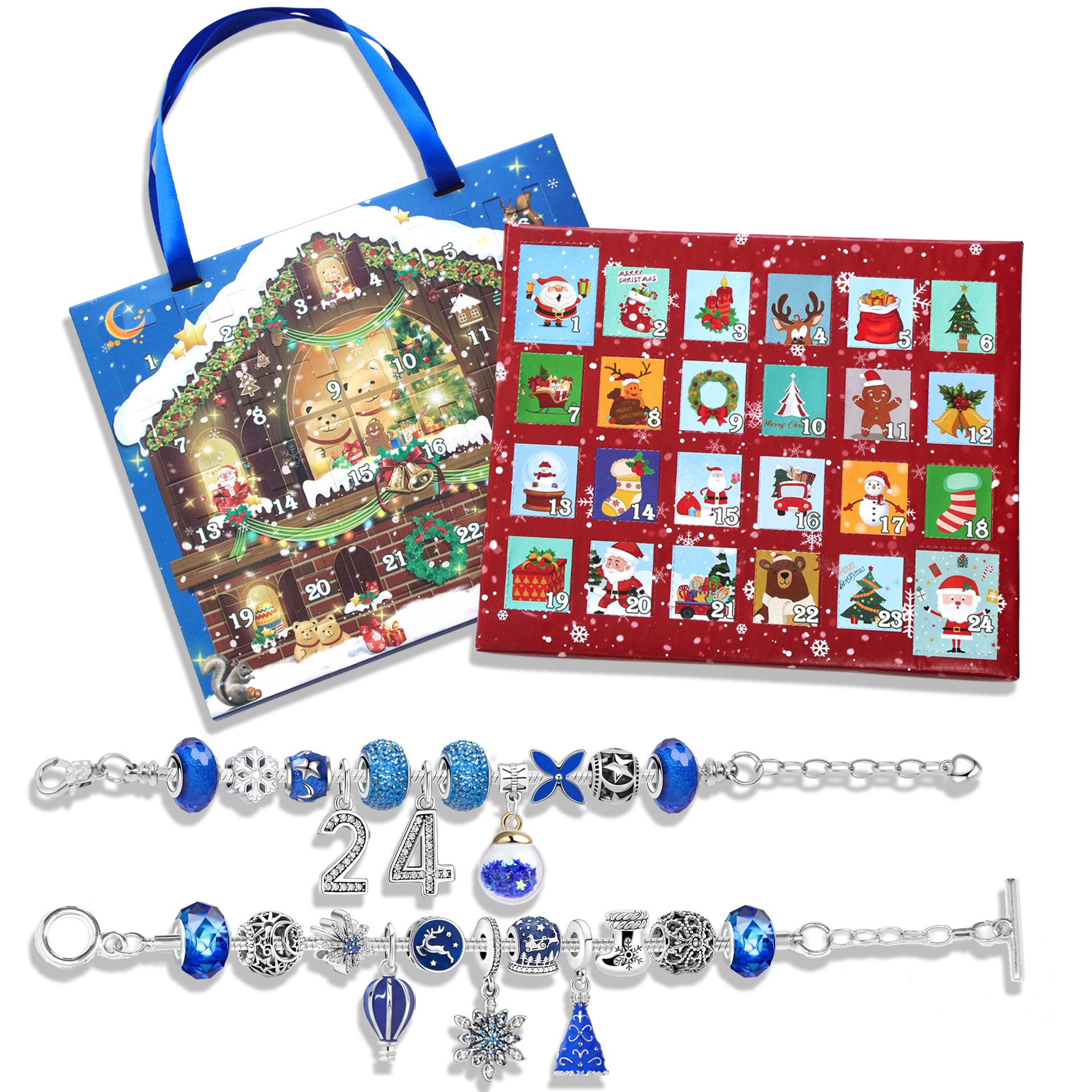 ✨WHAT YOU WILL RECEIVE?✨
The bracelet length is 6.3", ideal for girls, but it can be adjusted up to 8.47" for adults.
Well-made, non-toxic, and environmentally friendly alloy materials, safe for kids and resistant to fading.
The adorable charms all feature Christmas themes, such as Santa Claus, Christmas trees, Santa hats, gift boxes, stockings, snowflakes, wreaths, candy canes, and more.